The Awesomer is reader-supported. When you buy through links on our site, we may earn an affiliate commission. Learn more.
Iron & Resin X New Legend 4×4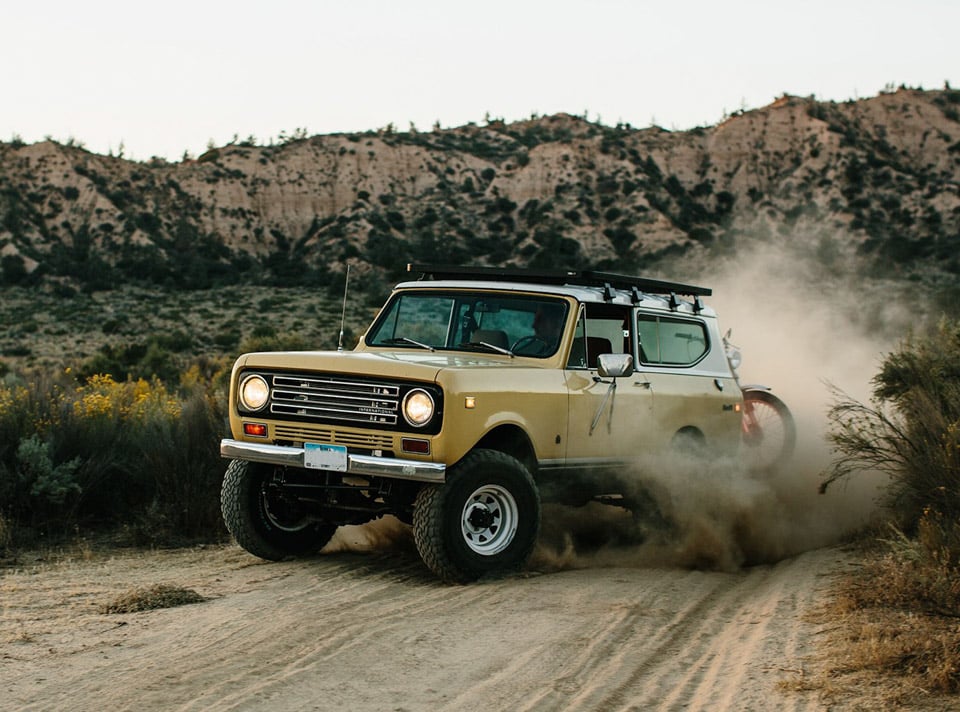 Outfitter Iron and Resin teamed up with 4×4 restorers New Legend to bring this classic 1972 International Scout II back to life, loading it up with a modern GM LS 5.3L engine, a leather and waxed canvas interior, modern roof racks, a swing-out motorcycle mount, and more.