Invasion from Planet Fire
Though nearly a monochrome shirt, Invasion from Planet Fire is deliciously plastered with marauding aliens thrashing a city and belching out purple goo; it's limited to 40 pieces.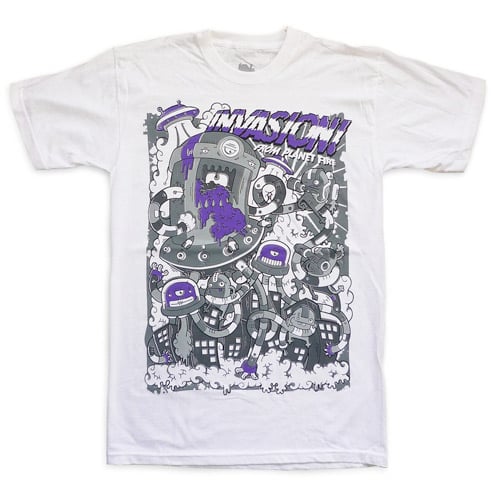 When you buy through links on our site, we may earn an affiliate commission. As an Amazon Associate I earn from qualifying purchases.