Imalent MS08 Flashlight
With eight super-bright Cree XHP70 LEDs, the MS08 flashlight can blast out 34,000 lumens in turbo mode, with a beam distance up to 738 meters / 2421 feet. Even at 10,000 lumens, it can run for 55 minutes on a charge. Its thermal control module, shielding, and fans manage heat, so you can actually hold this thing. Review here.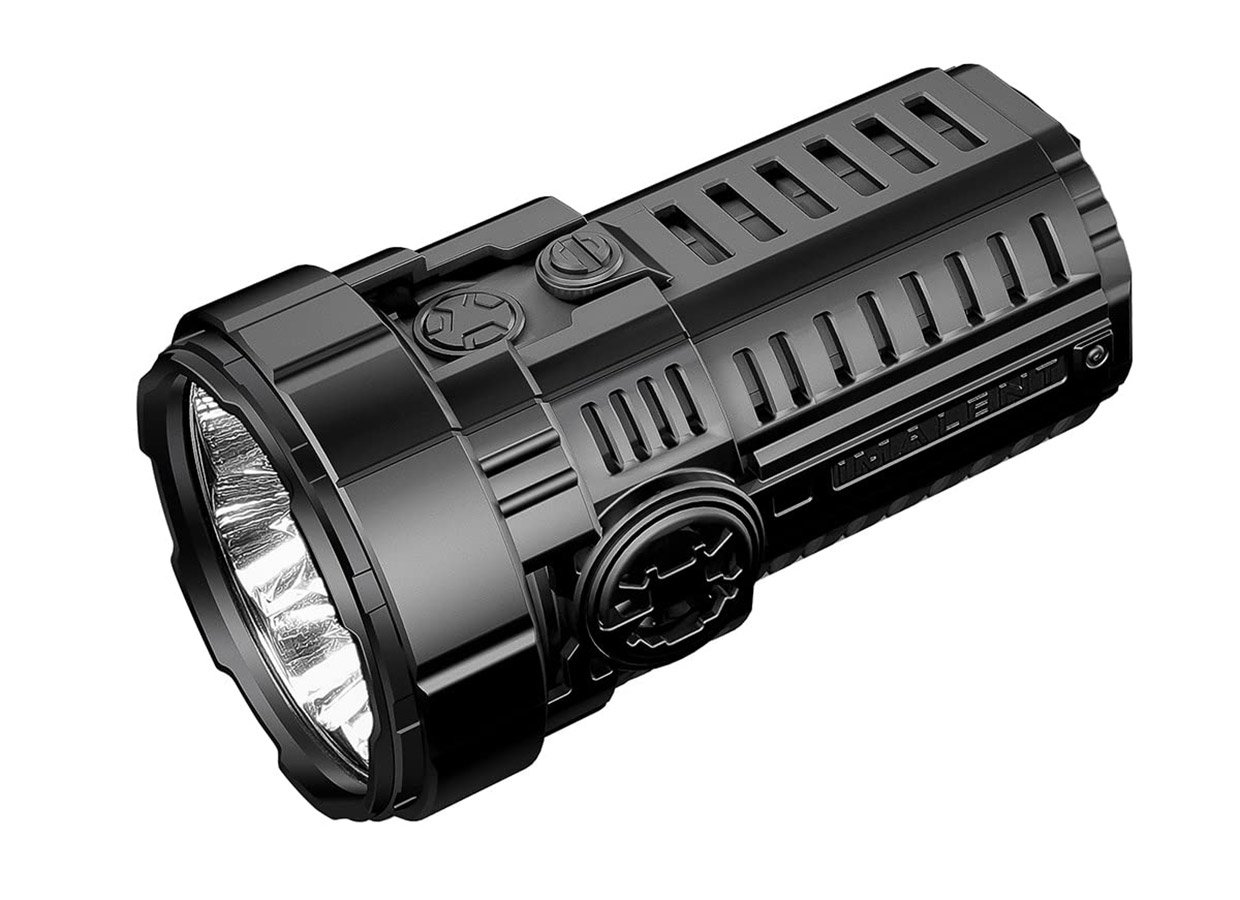 When you buy through links on our site, we may earn an affiliate commission. As an Amazon Associate I earn from qualifying purchases.