How to Recharge Your Car's A/C
air conditioning | cars | diy | how to
This is a sponsored post written by me on behalf of A/C Pro for IZEA. All opinions are 100% mine.
Has your car's air conditioning lost its cool? You could go to a repair shop, wasting time and money, or buy the A/C Pro Recharge kit, which lets you fix your A/C yourself in less than 10 minutes with no tools. After a few quick steps, your car will have the #1 coldest air.
The number one reason that air conditioning systems stop cooling and start blowing warm air in the summertime is that they lose their refrigerant with time. This is normal, and it happens to all cars over the years. A/C Pro makes easy-to-use kits which let you take care of refilling and recharging your car's refrigerant in a snap.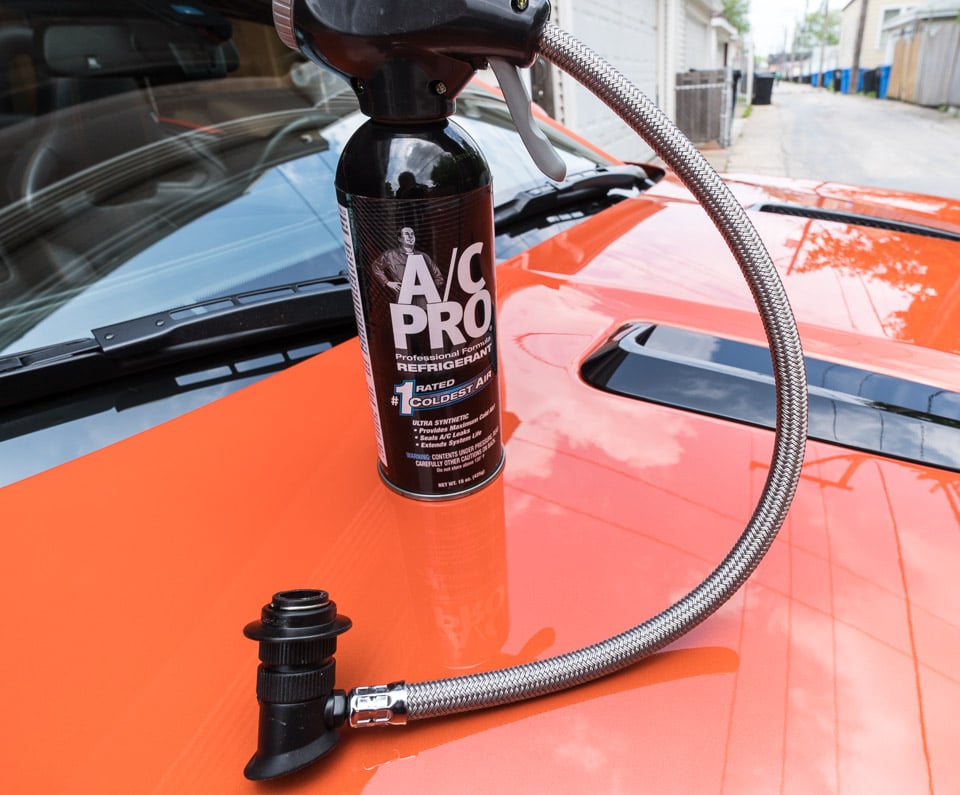 Start your engine and make sure your air conditioning is turned on high. Then pop your hood and, verify that your a/c compressor is running. You may need to jump ahead and add 1/2 a can of refrigerant if the compressor doesn't kick in. Before you start working with air conditioning systems, always be sure to wear gloves and eye protection.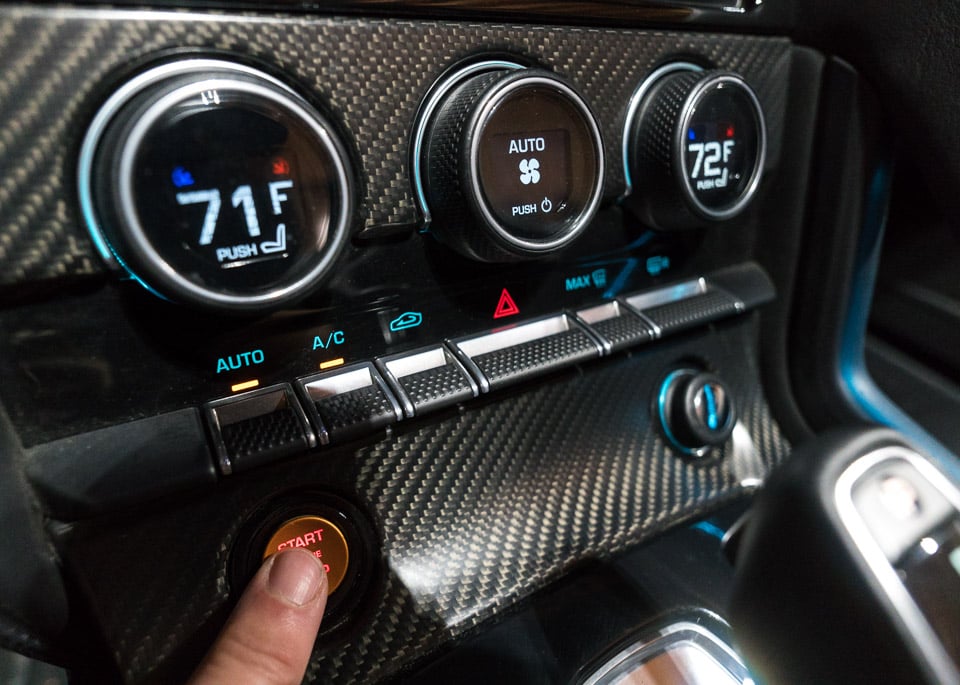 Locate your car's air conditioning low pressure service port. This is typically attached to an aluminum tube and has a screw cap on it. However it can be tricky to find in some cars. Head to A/C Pro's online Port Finder for help.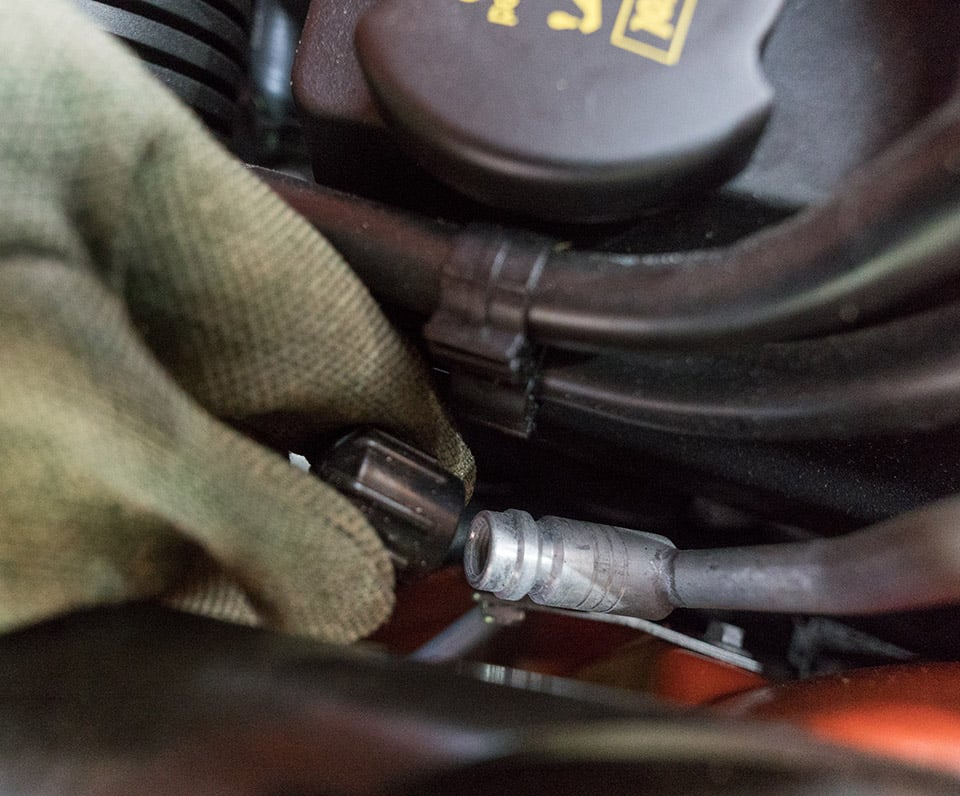 Attach the quick connect firmly onto the low pressure port until it clicks. Be careful to avoid pulling the trigger on the other end of the hose to avoid losing refrigerant from your car.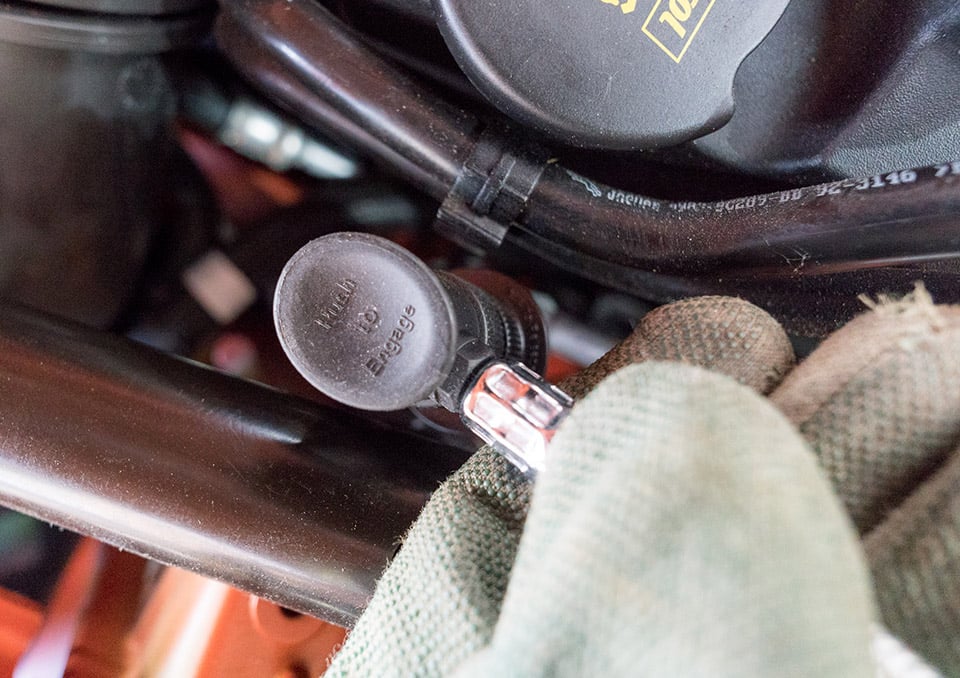 Use the included gauge to view your car's current air conditioning low pressure reading. Adjusting the red arrow to the current ambient temperature will show you the proper range for your system. If the pressure should fall below the red indicator, your system needs a recharge. If the pressure shows in the red zone, it's possible that your compressor isn't on.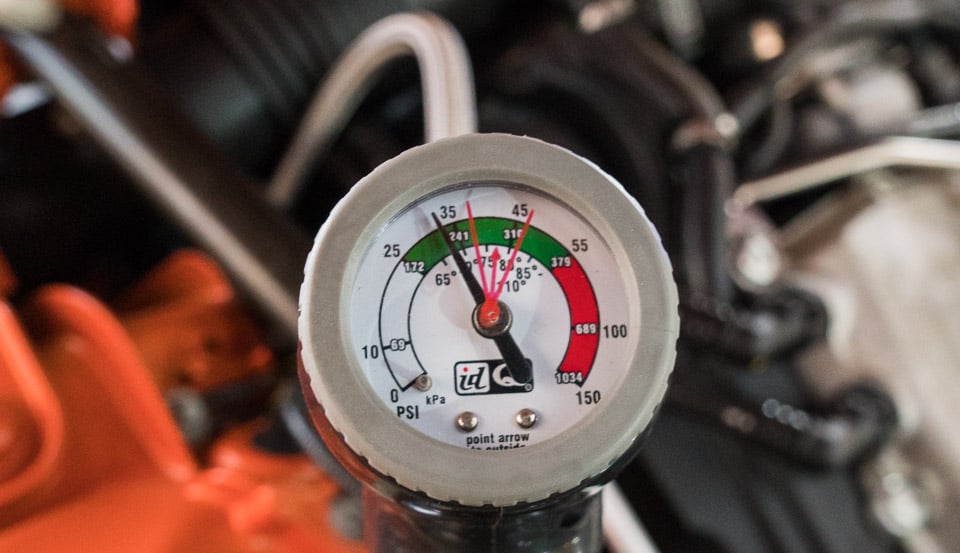 Detach the hose from your car, then screw the can of A/C Pro Refrigerant onto the other end the hose. Give the can a good shake, then reconnect the hose to your car's low pressure port, double-checking that it's clicked into place. Then squeeze the trigger firmly. Again be sure to wear gloves while doing this as the can can get extremely cold.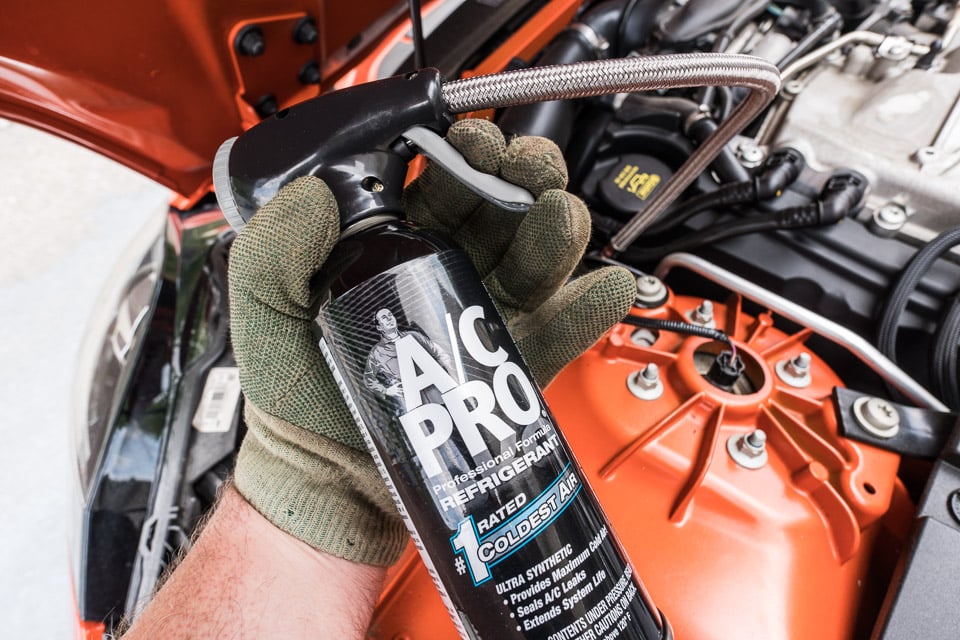 You should release the trigger every 10 or 15 seconds to check the current pressure level. Overfilling your system can cause damage or cause it to not cool, so be careful to check frequently. It's also possible that if your system is really low, you'll need more than one can. Fortunately, A/C Pro sells a two-pack complete with a reusable charging hose.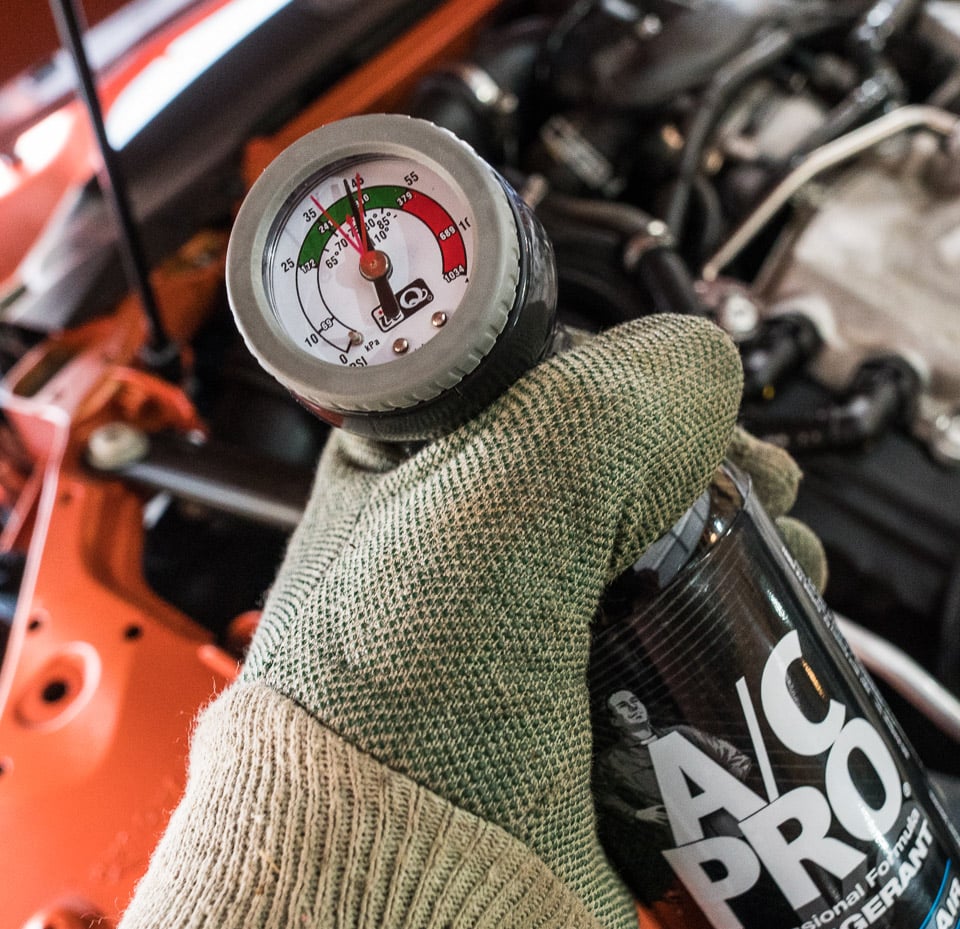 Once charging is complete, your car's air conditioning should be kicking out a nice chill, with clean, dry air to help cool you off on those hot summer days once again.

A/C Pro makes the fastest, easiest, and coldest air conditioning recharging kits which are sure to save you time and money. Check out the A/C Pro website to locate a retailer near you.