How Smart Home Technology Makes Life Better
smart home | sponsored | technology | November 11, 2020
This is a sponsored post written by me on behalf of Batteries Plus Bulbs. All opinions are 100% mine.
Smart home gadgets can make controlling your home easier, from turning on lights when you walk in the door, to seeing who's at the door from your phone, to keeping your place secure. Our friends at batteriesplus.com and Batteries Plus Bulbs stores offer an array of smart home tech, including these great products from Geeni.
Geeni's smart home devices connect quickly and easily to your home wi-fi network using a mobile app that runs on iOS or Android mobile devices. It takes just seconds to add new devices to your home, and the app can be used to turn on and off outlets and appliances, create preset "scenes", and automate actions based on weather conditions, devices status, time of day, and more. In addition to the Geeni app, you can control their smart home gadgets with Amazon Alexa, Google Assistant, Apple HomeKit, Nest, and Microsoft Cortana. Imagine having a smart light bulb on your desk that changes color based on the temperature outside, or coming downstairs in the morning and having your coffee pot already turned on and brewing. Batteries Plus Bulbs carries a number of smart home devices from Geeni, from cameras to outlets to smart bulbs.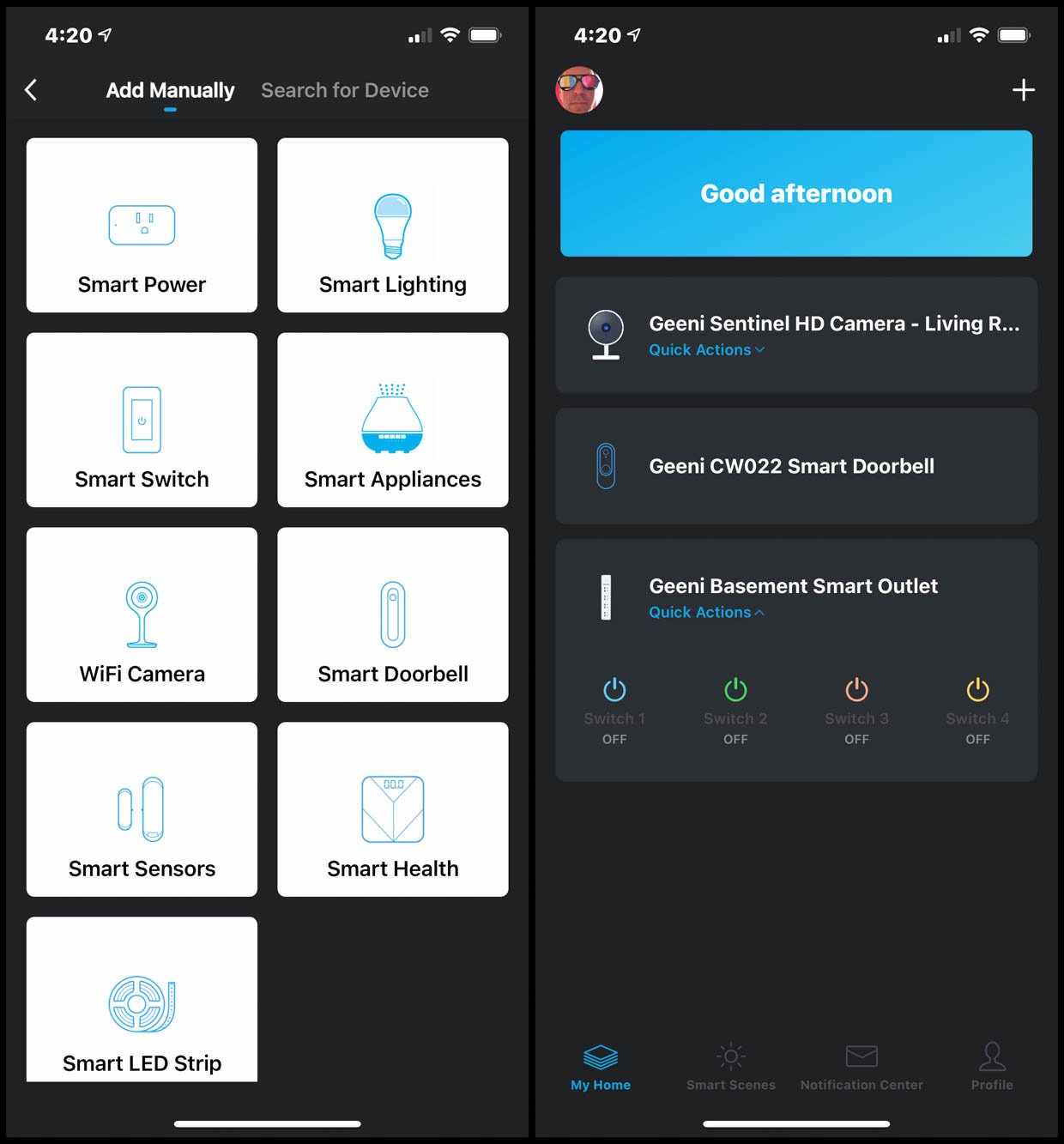 One of our favorite smart home gadgets is the smart doorbell. The Geeni Quickpeek can automatically detect when somebody is approaching your door, alert you on your phone, and display live video. It has a 130º wide-angle camera with crisp 1080p HD resolution, and nightvision tech so you can see movement even in the dark. It works with a wireless chime module and also rings your phone when someone presses the button. Plus, unlike some other smart doorbells, there's no subscription fee for using it.
Whether you're growing plants indoors and want to control their grow lights, or have appliances or table lamps you want to switch on and off, the Geeni Extend smart wi-fi outlet is a great addition to any room. It plugs into a standard 2-outlet box and gives you four outlets that you can switch on and off remotely. Each outlet is independently switched, and it also has on-board surge protection, so it's useful for remotely controlling electronics while protecting them from electrical damage.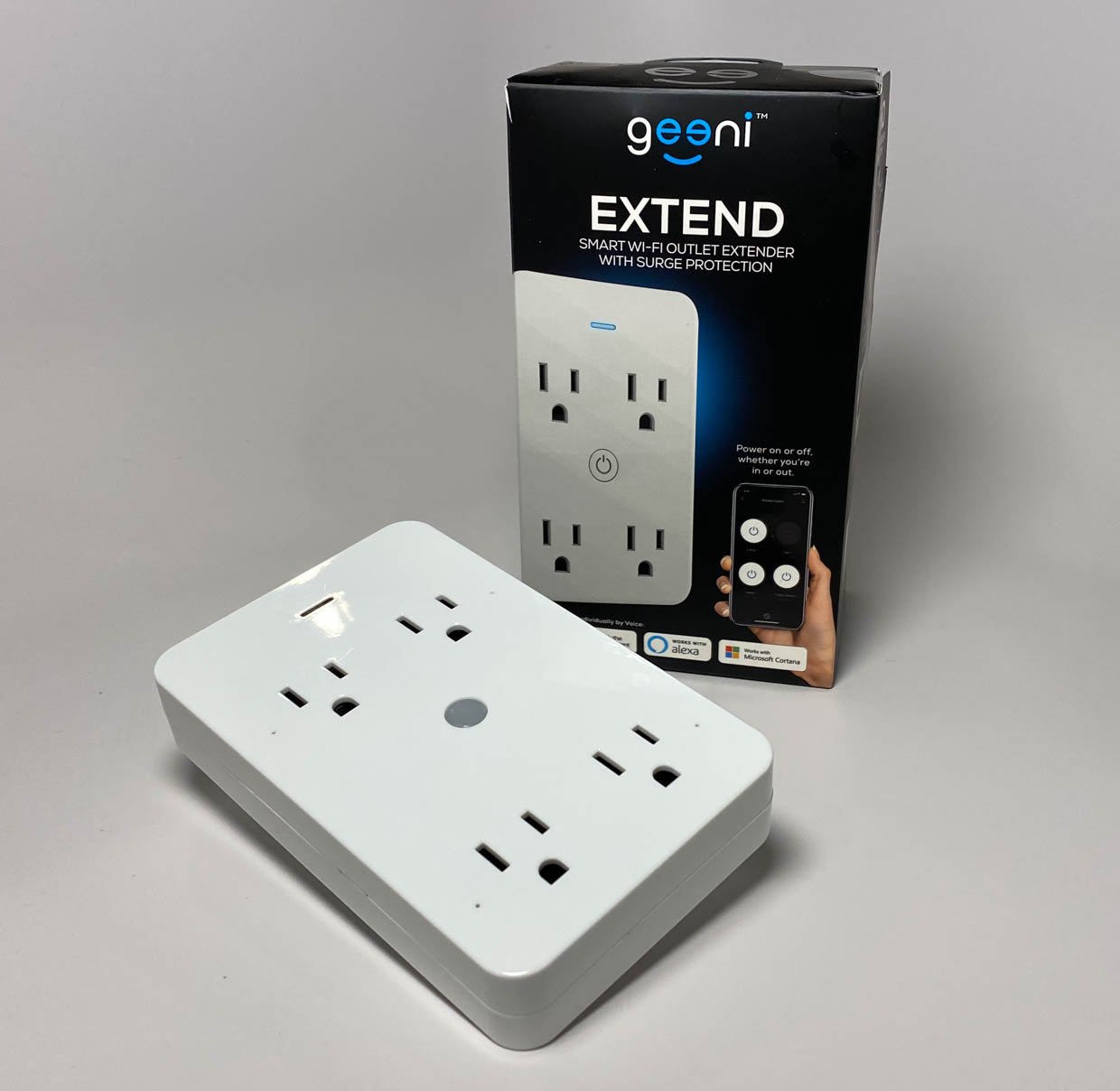 While the Quickpeek keeps an eye on who's outside your home, the Geeni Sentinel HD keeps watch on its contents. The wi-fi security camera not only records footage to a microSD card, it can automatically alert you to movement, and can be remotely panned and tilted to see what's going on throughout your room. It's also got a built-in microphone and speaker so you can listen and speak through it. It's not only good for monitoring suspicious activity, but for checking in on babysitters, pets, and elderly loved ones from afar.
Smart home gadgets like these can help save on electricity, help set a mood, improve home security, and most especially make life much more convenient. There are lots of other smart home devices available over at Batteries Plus Bulbs, so head on over and check out the full selection today.