Home Entertainment Storage Bins
These storage bins cleverly disguise themselves as an old school home entertainment system, including speakers, analog clock and radio, and a good old CRT TV. Each canvas bin comes with a lid and is guaranteed not to play media.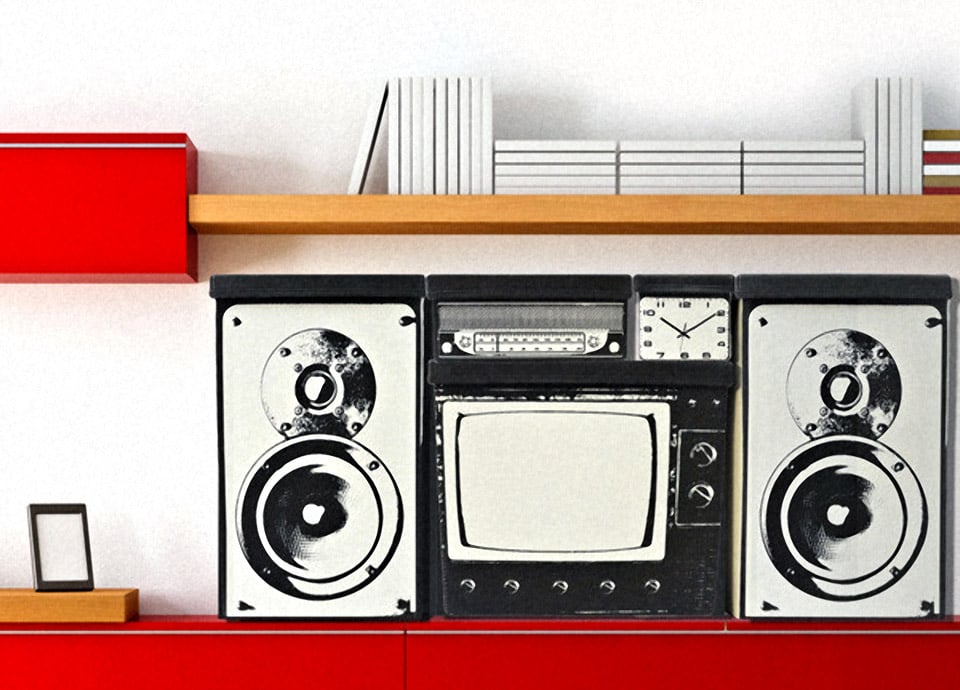 When you buy through links on our site, we may earn an affiliate commission. As an Amazon Associate I earn from qualifying purchases.