Hexagon Cork World Map
Geo 101 Design presents a compact, global version of their cork map. Set agains a rich blue dyed backdrop, it measures 12″ point to point, and is perfect for tracking your travels across the globe – assuming you don't visit the Arctic or Antarctica.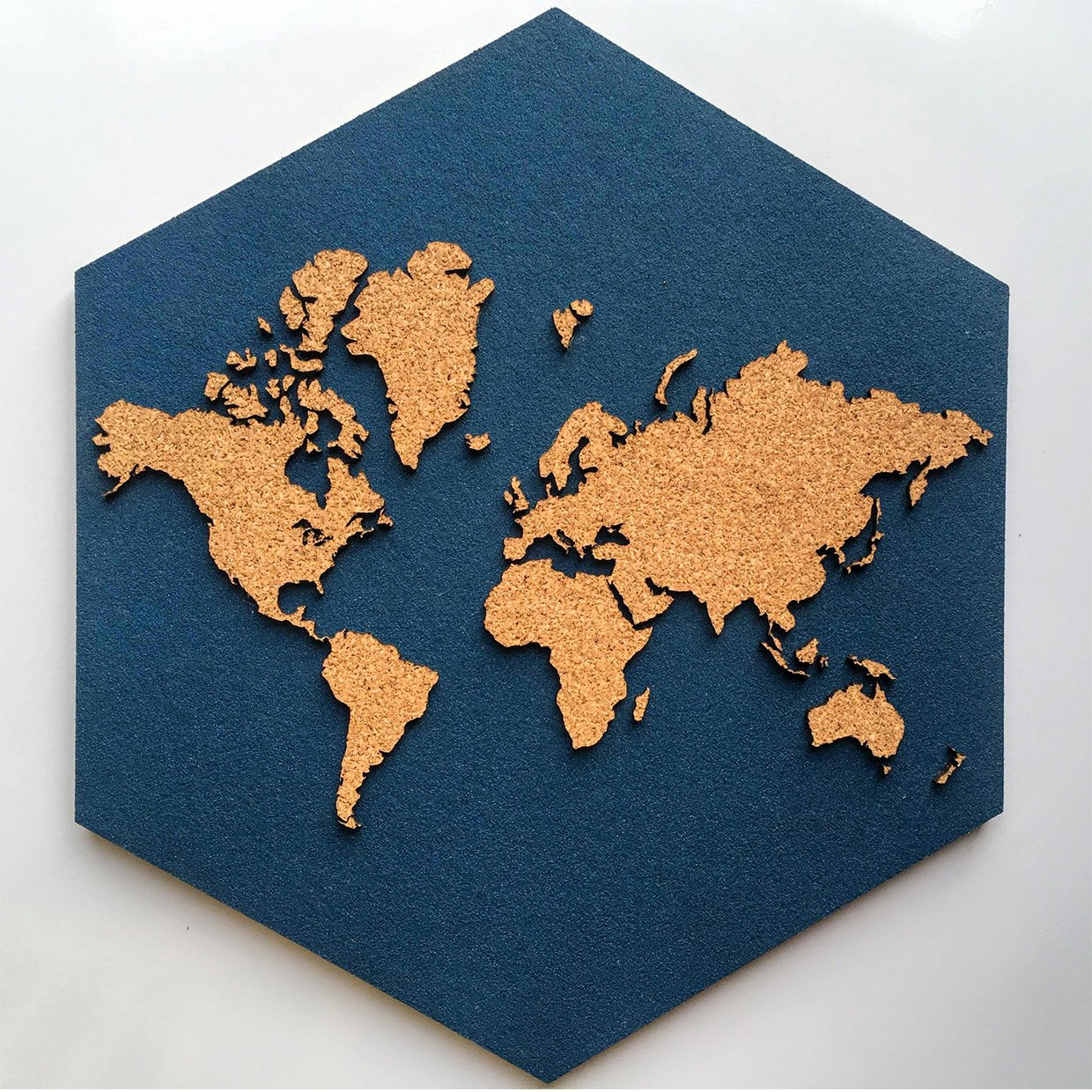 When you buy through links on our site, we may earn an affiliate commission. As an Amazon Associate I earn from qualifying purchases.