The Awesomer is reader-supported. When you buy through links on our site, we may earn an affiliate commission. Learn more.
Han Solo Inflatable Costume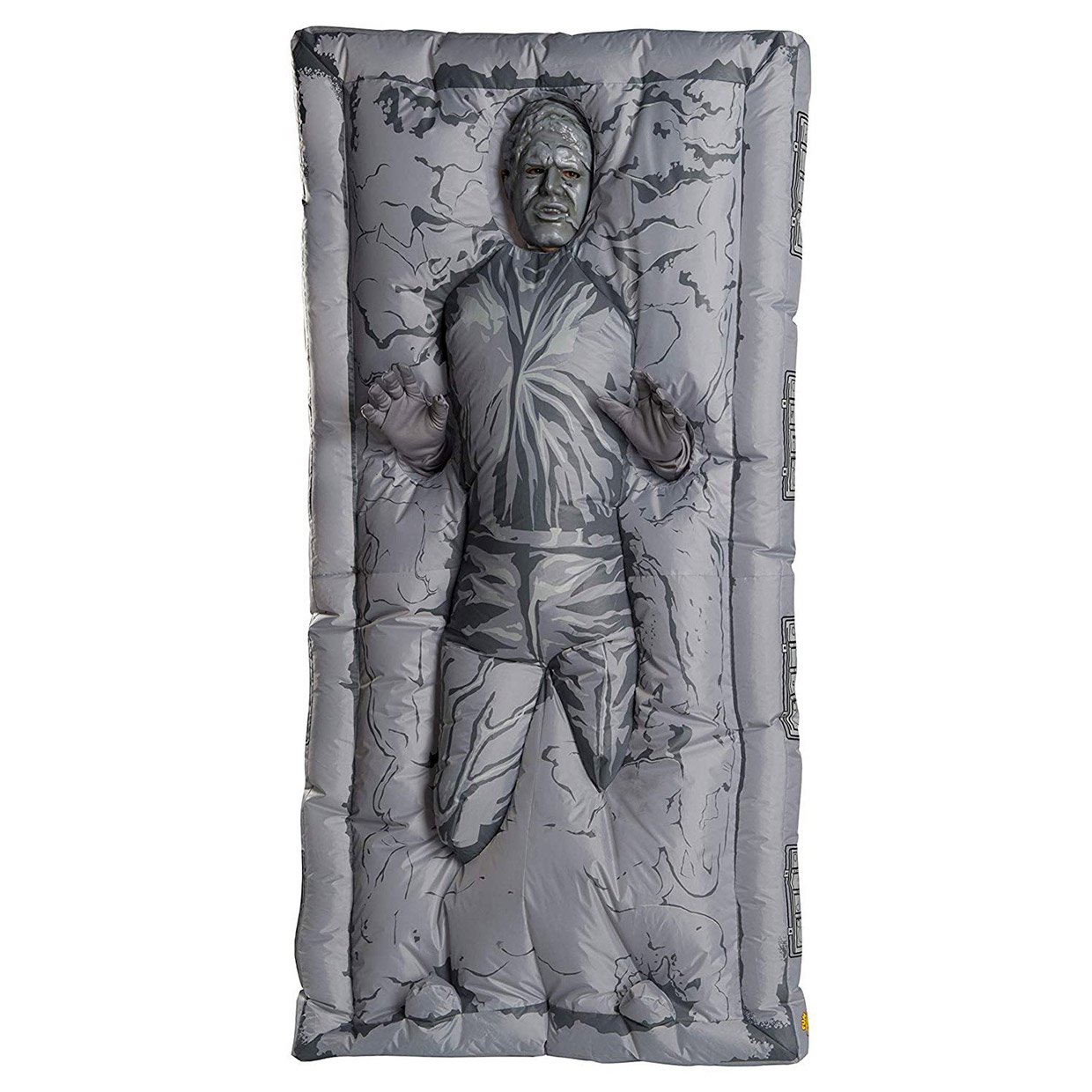 Star Wars fans looking for something different to wear this Halloween might want to check out Rubies' inflatable version of Han Solo, frozen in carbonite. The adult-sized costume includes a battery-powered inflation fan, and a mask and gloves to complete the frozen effect.