Gothic Tea Party Set
This gothic serving set pours on the charm with tea for four. Portland's Angioletti Designs kiln-fires porcelain fine china with Victorian, baroque, and rococo images, including this moody black-and-gold set that invites a bat, cat, eye, and crow to the tea party. Foodsafe, durable, and wear-resistant with hand-washing care.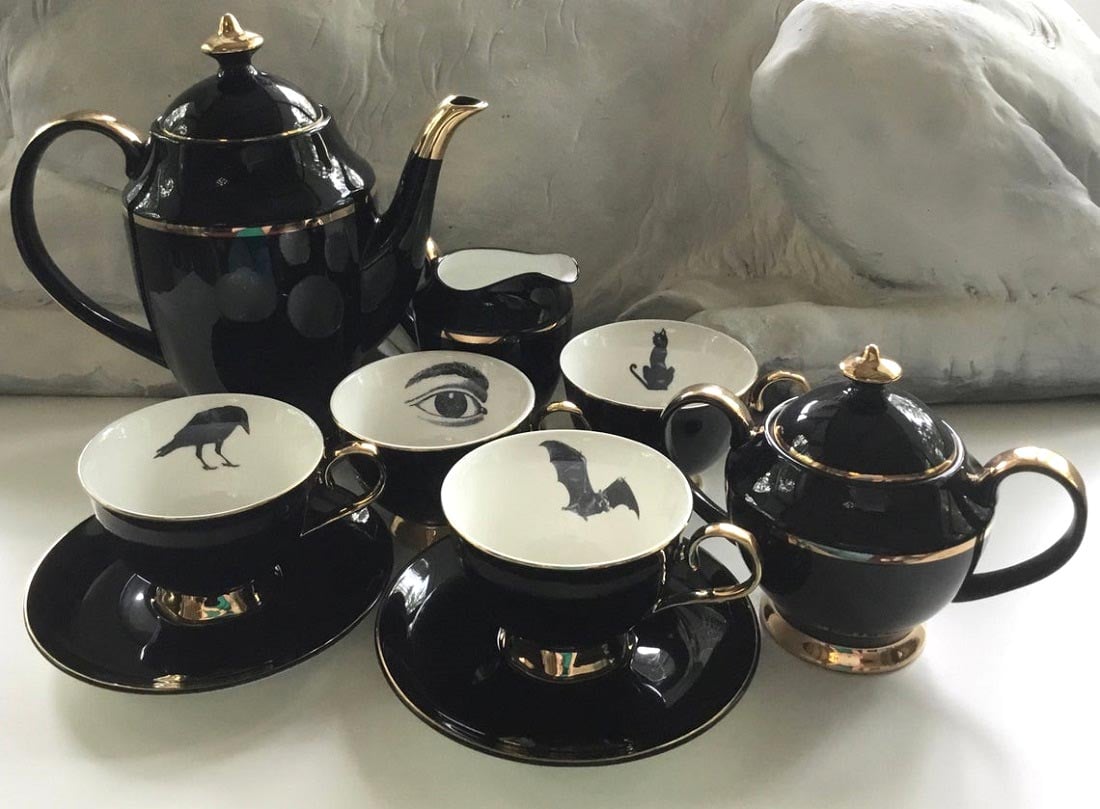 When you buy through links on our site, we may earn an affiliate commission. As an Amazon Associate I earn from qualifying purchases.