Google Home Mini Alarm Clock
Add a touch of whimsy to your Google Home Mini speaker with this tabletop stand. It looks like an old school alarm clock, complete with a pair of (non-working) bells on top. It has built-in cord management, and comes in black or white.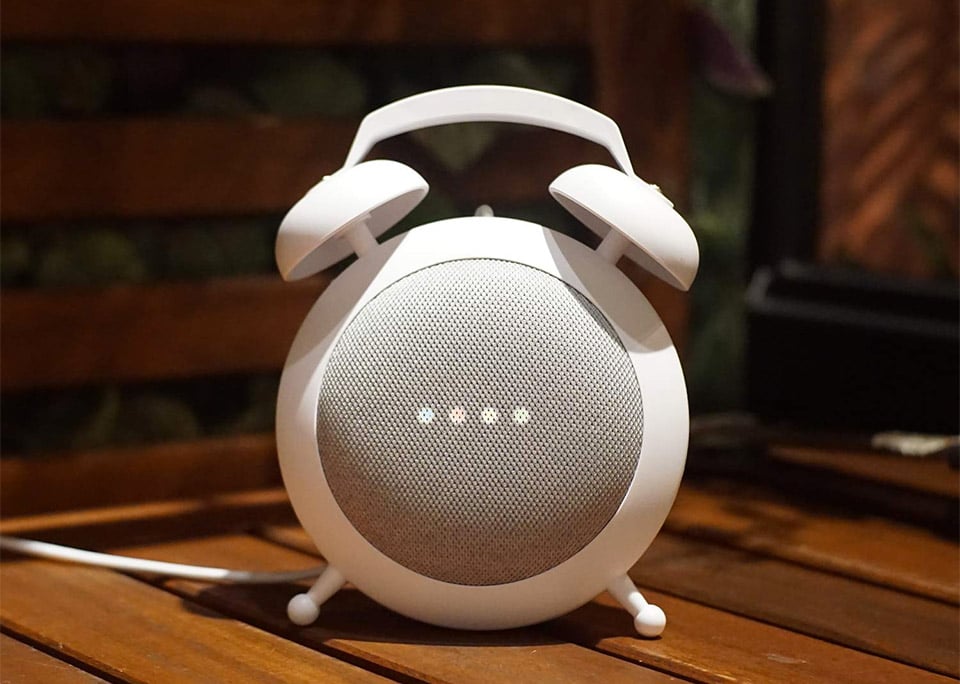 When you buy through links on our site, we may earn an affiliate commission. As an Amazon Associate I earn from qualifying purchases.