The Awesomer is reader-supported. When you buy through links on our site, we may earn an affiliate commission. Learn more.
Full Windsor Muncher Multitool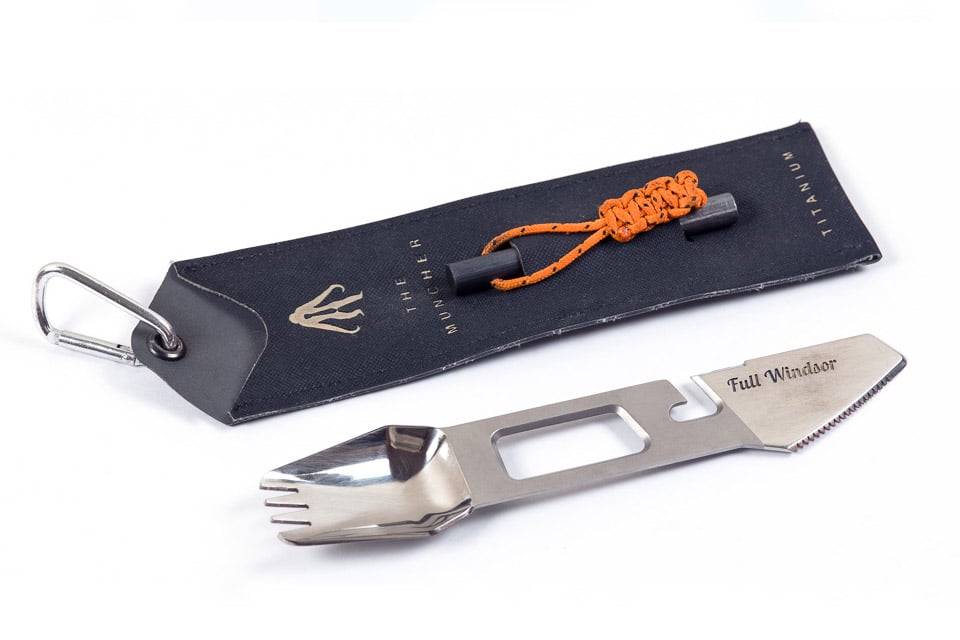 A titanium multitool that doubles as a set of eating utensils. It offers 10 functions including spork, knife, box cutter, plybar/flathead screwdriver, can opener, bottle opener, peeler and cord cutter, and comes with a Hypalon pouch with a fire flint and carabiner.