The Awesomer is reader-supported. When you buy through links on our site, we may earn an affiliate commission. Learn more.
Fruity Pebbles Ice Cream Cone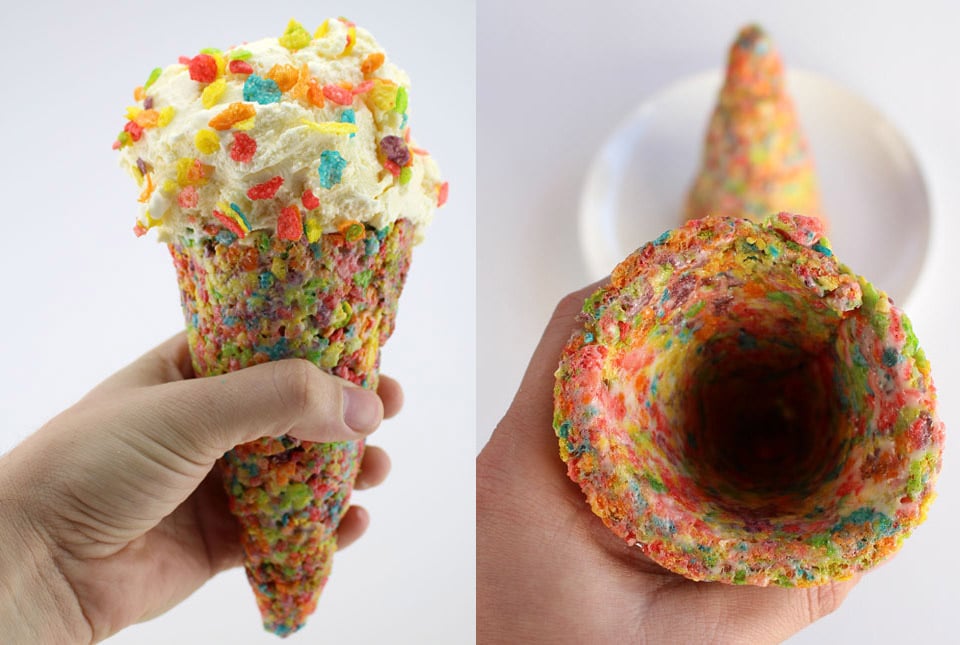 Quite possibly the best thing to happen to the ice cream cone since the waffle cone, Dude Foods came up with this cone formed from Fruity Pebbles, butter and marshmallows. Naturally, the same could be done with Cocoa Pebbles.