Four Roses Small Batch Bourbon
bourbon | drinks | spirits | whiskey
Four Roses' Kentucky distillery combines two mash-bills with five proprietary yeast strains to create 10 distinct bourbon recipes. Once they've matured, they blend four of these for gold-medal-winning Four Roses Small Batch, a mellow 90-proof spirit to serve straight-up, on the rocks, or in a flavorful cocktail like The Sweet & Spicy.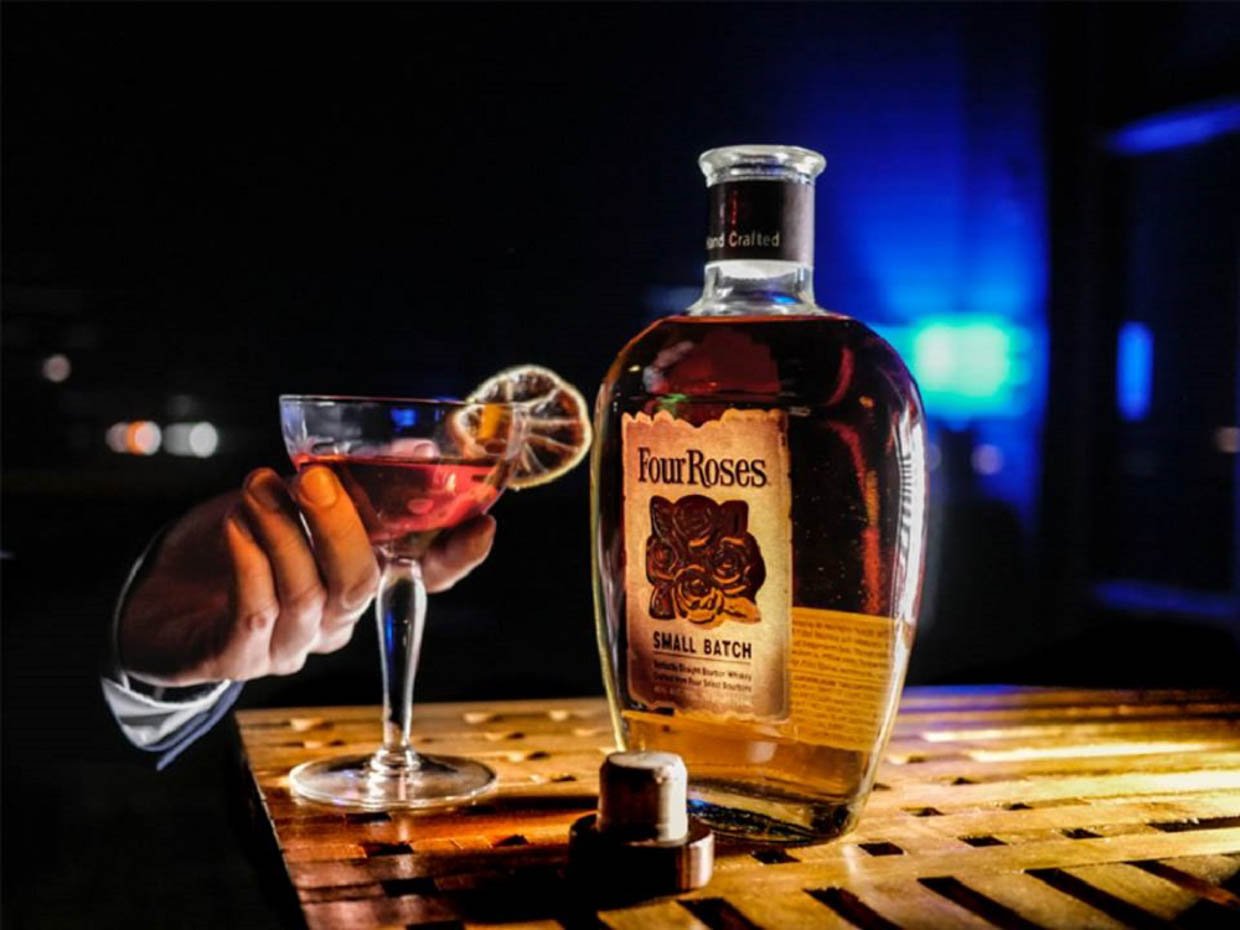 THE SWEET & SPICY
1.5 oz. Four Roses Small Batch
Fruit for muddling (fresh pineapple works well)
6 slices of strawberry
2-3 slices of jalapeno
½ oz. lime
Sweet and Spicy BBQ rub for rim
3 oz. Barritt's ginger beer
Use lime to wet half the rim of a Collins glass, then dip rim in spicy BBQ seasoning/rub. Squeeze a quarter of the lime into the glass. Add 6 slices of strawberries, 2-3 sliced jalapeños, and muddle. Add Four Roses Small Batch, ice, and a small pour of Barritt's Ginger Beer, then give it a stir. Add more ice and top with ginger beer. Garnish with jalapeño slices and a lime wheel (strawberry slice optional).

Notes: When choosing a BBQ seasoning/rub, look for peppers and sugar in the ingredients and opt for one with thicker granules for the best, most flavorful rim. For less fruit chunks, shake ingredients in an ice filled shaker, then strain over fresh ice.