Fiskars Summit Kitchen Knives
Kitchen Knife Skills 101 teaches that the proper grip is to pinch the blade for maximum control instead of the natural habit of using a straight forefinger. Fiskars' stainless steel Summit Knives make the optimum grip automatic by moving the pinch-zone up and away from the blade to the handle. Sold in a four-piece set.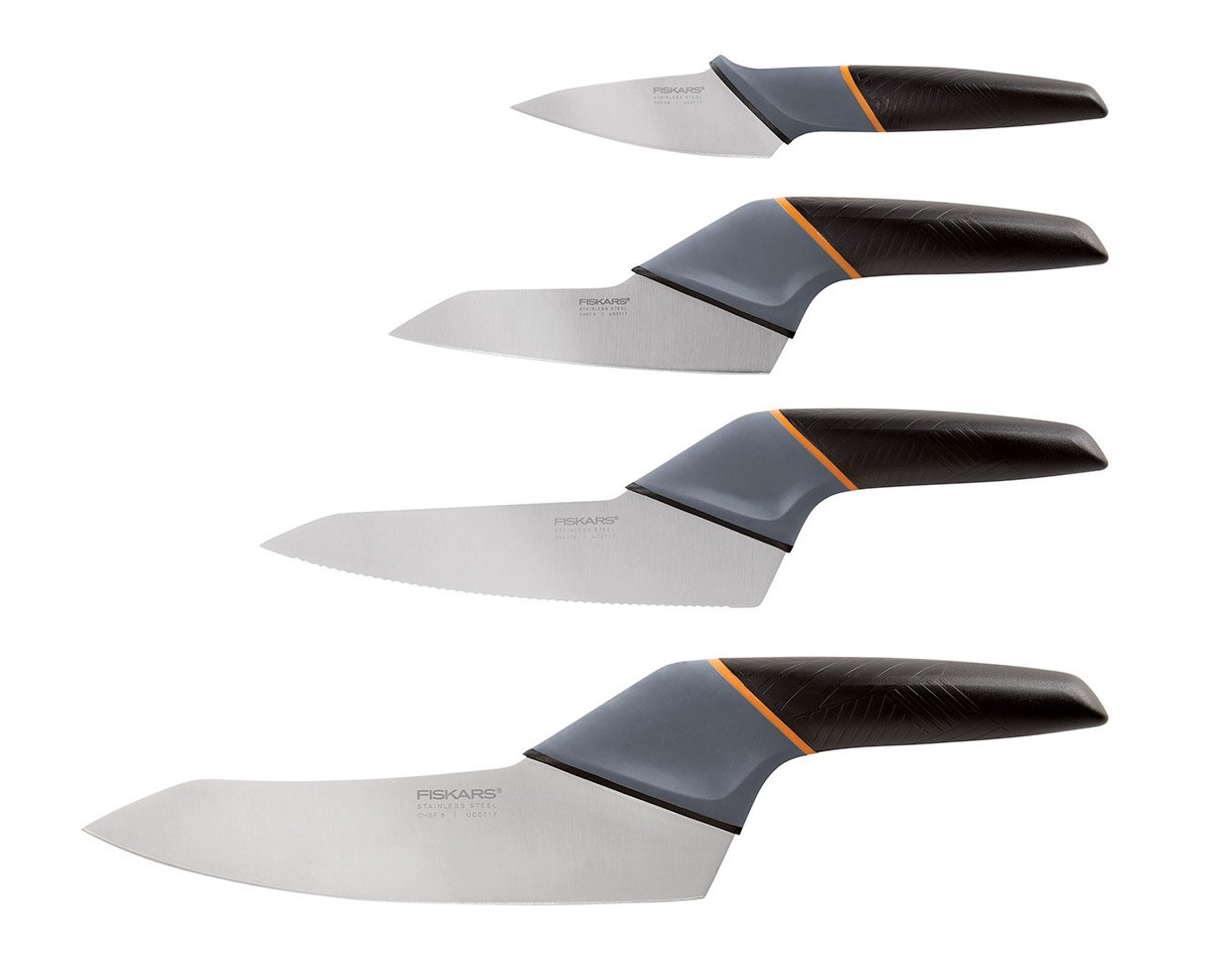 When you buy through links on our site, we may earn an affiliate commission. As an Amazon Associate I earn from qualifying purchases.