The Awesomer is reader-supported. When you buy through links on our site, we may earn an affiliate commission. Learn more.
First Cylon War Print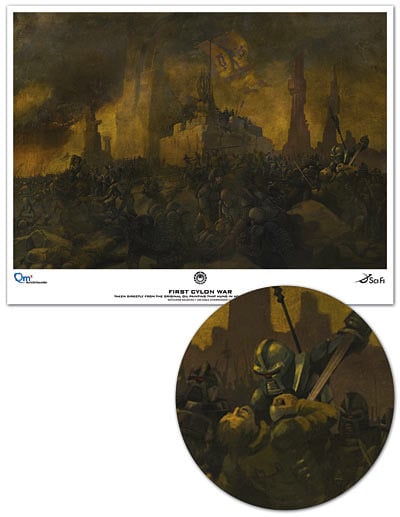 Hung as a painting in Admiral Adama's quarters, First Cylon War was painted by BSG assistant art director Ken Rabehl and mixes medieval elements with a massive robotic onslaught.