The Awesomer is reader-supported. When you buy through links on our site, we may earn an affiliate commission. Learn more.
Fallout 4 T-45 Action Figure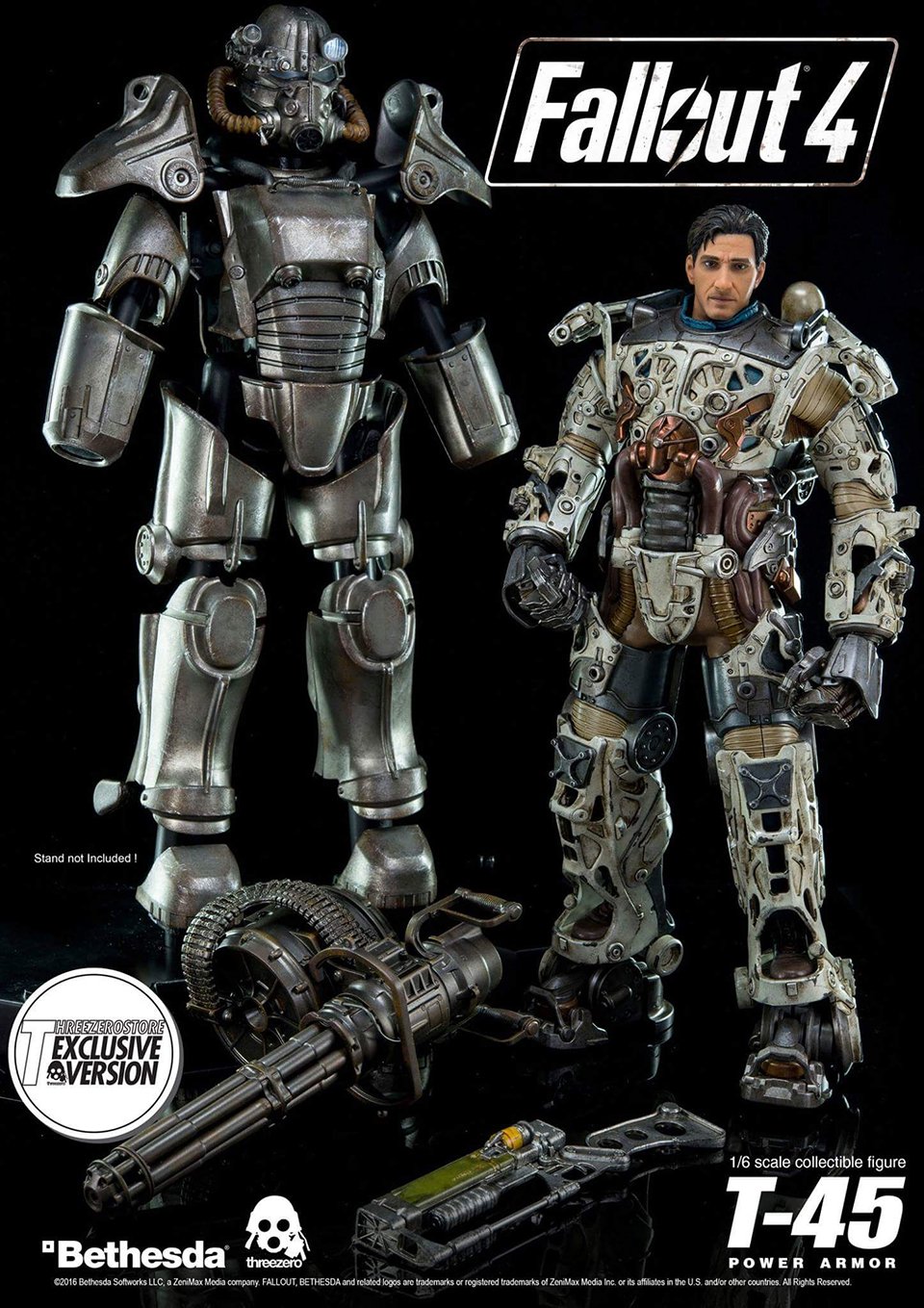 Threezero's sixth scale T-45 is one of the most mouth-watering action figures we've ever seen. It stands 14.5″ tall and comes with a laser rifle. You'll be able to swap the armor pieces between this and future Power Armor figures. Drops 1/28/16 for $380+.