Evolve Hadean Carbon All-Terrain Electric Skateboard
Evolve's pricey all-terrain electric skateboard features a "chassis" skateboard deck made from forged carbon fiber – the same stuff in jets and supercars. Bluetooth tech remotely controls speed (31 mph max), board diagnostics, and lights for indicators and brakes. Travels up to 43 miles on a single charge.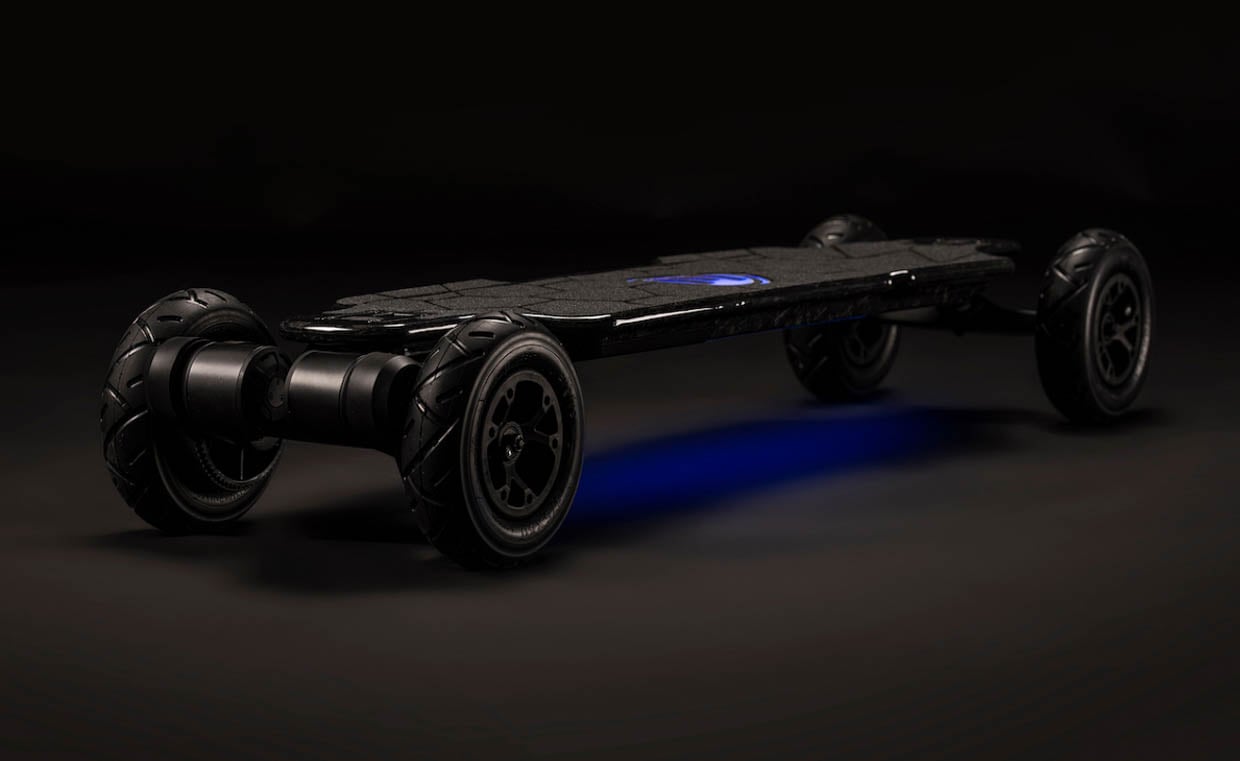 When you buy through links on our site, we may earn an affiliate commission. As an Amazon Associate I earn from qualifying purchases.