The Awesomer is reader-supported. When you buy through links on our site, we may earn an affiliate commission. Learn more.
Essential Films Scratch-off Chart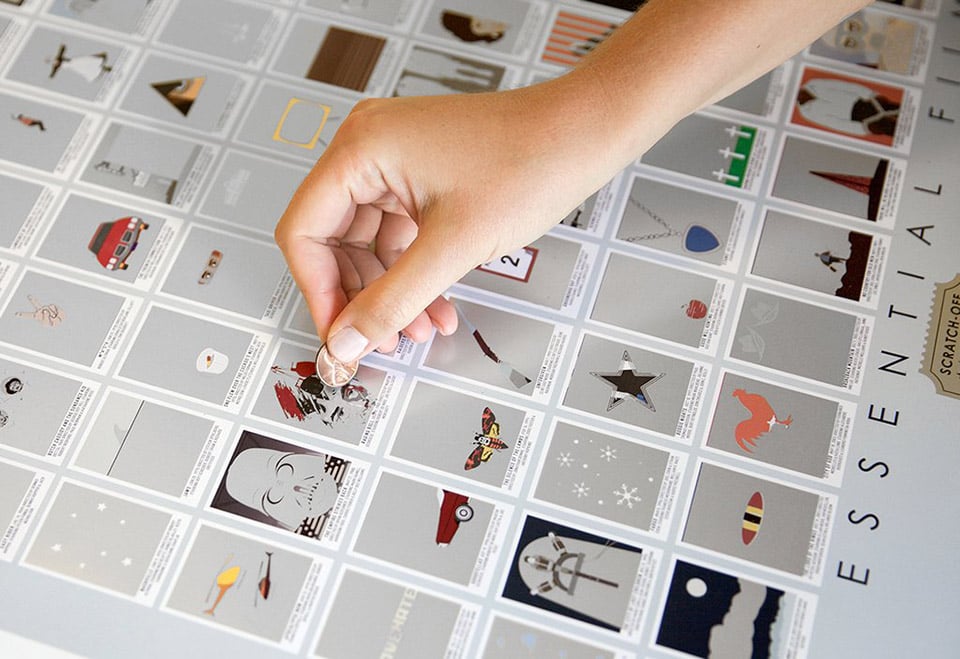 Pop Chart Lab's scratch-off chart is a great way for cinephiles to check which of the classics they've already seen. The poster measures 18″x 24″ and contains tiny posters of 100 great films, including The Best Years of Our Lives, Do the Right Thing and Spirited Away.