The Awesomer is reader-supported. When you buy through links on our site, we may earn an affiliate commission. Learn more.
El Solitario Trimotoro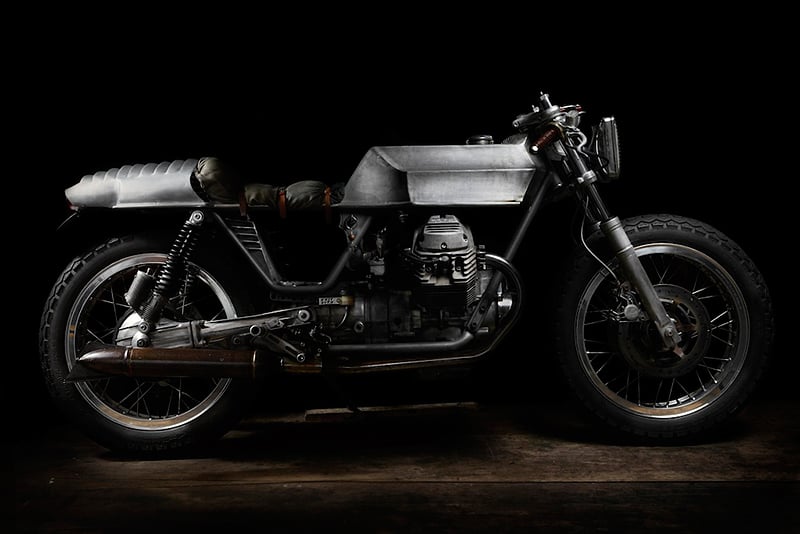 A one-off bike made by El Solitario, the Trimotoro is an '85 Moto Guzzi V65 that looks like it was modified in a junkyard using spare parts from robotic insects. It is at once raw and playful. Outdoor images by Bubble Visor.