Edge Robotic Arm Kit
We woulda killed to have one of these Edge Robotic Arms as a kid; when assembled this solder-less DIY kit results in a five-axis arm with an LED-lit gripper that can lift up to 100g.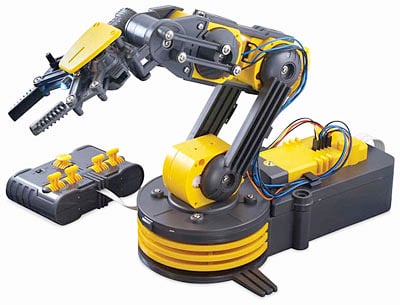 When you buy through links on our site, we may earn an affiliate commission. As an Amazon Associate I earn from qualifying purchases.