Drunk Après Hours Drinking Game
card games | drinking | games | party games | April 14, 2023
Words by Vic Arkoff
Après Hours' ready-made espresso martinis make cocktails easy, and combined with the Drunk Après Hours Drinking Game, it makes happy hour even happier. This collaboration with Drunk in Love is a simple game for three or more requiring players to follow prompts correctly or take a sip.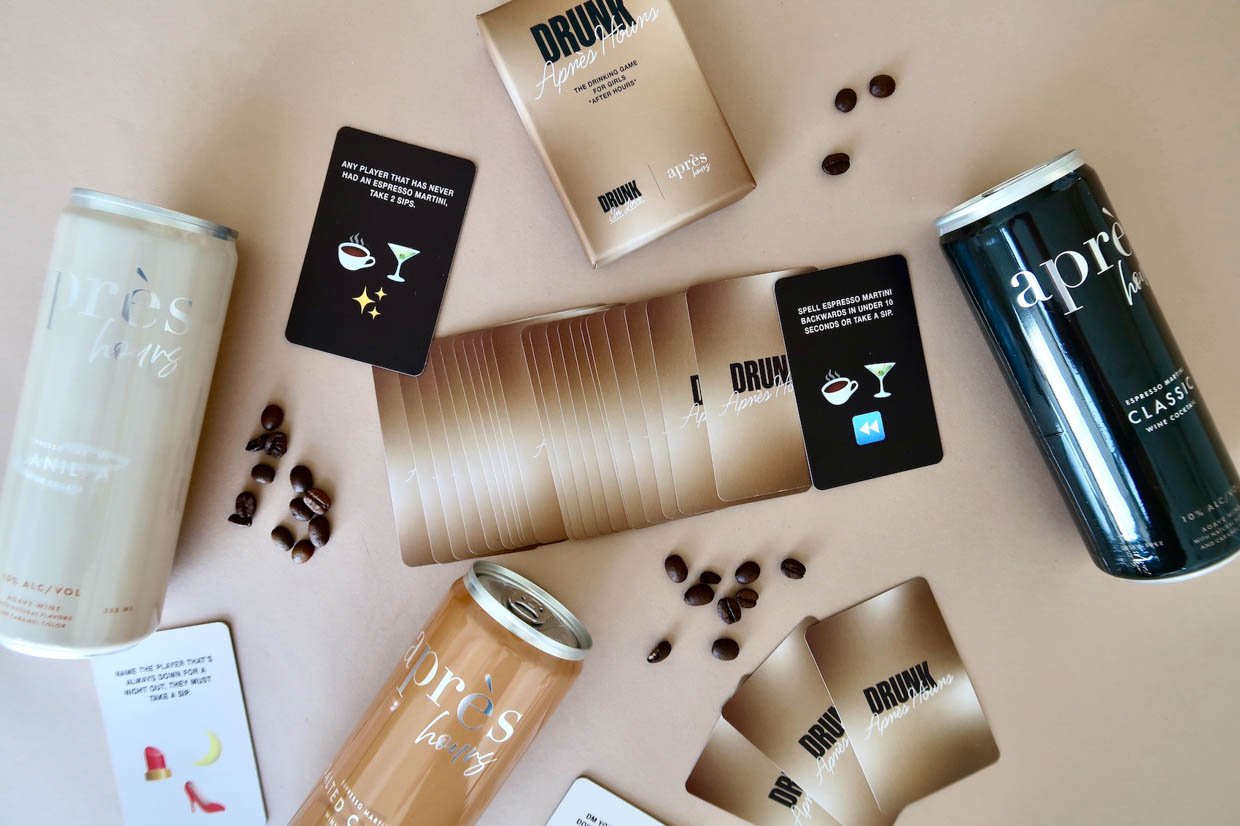 When you buy through links on our site, we may earn an affiliate commission. As an Amazon Associate I earn from qualifying purchases.
Or just take a yummy sip either way. Après Hours' three canned espresso martini options — classic espresso, vanilla, and salted caramel — use agave wine for a mild 10% ABV buzz and a 40 mg caffeine kick. Dairy- and gluten-free, they run $55 for a 12-pack.