Driven: 2022 Range Rover
range rover | reviews | suvs | May 1, 2022
Words and Images by Paul Strauss / Some Images Courtesy of Range Rover
The latest Range Rover takes SUV luxury to new heights. We headed to California's wine country, where we put Land Rover's ride through its paces and experienced its composure and refinement from its first, second, and available third-row seats. While it retains its off-road skills, this Range Rover is as sophisticated as ever.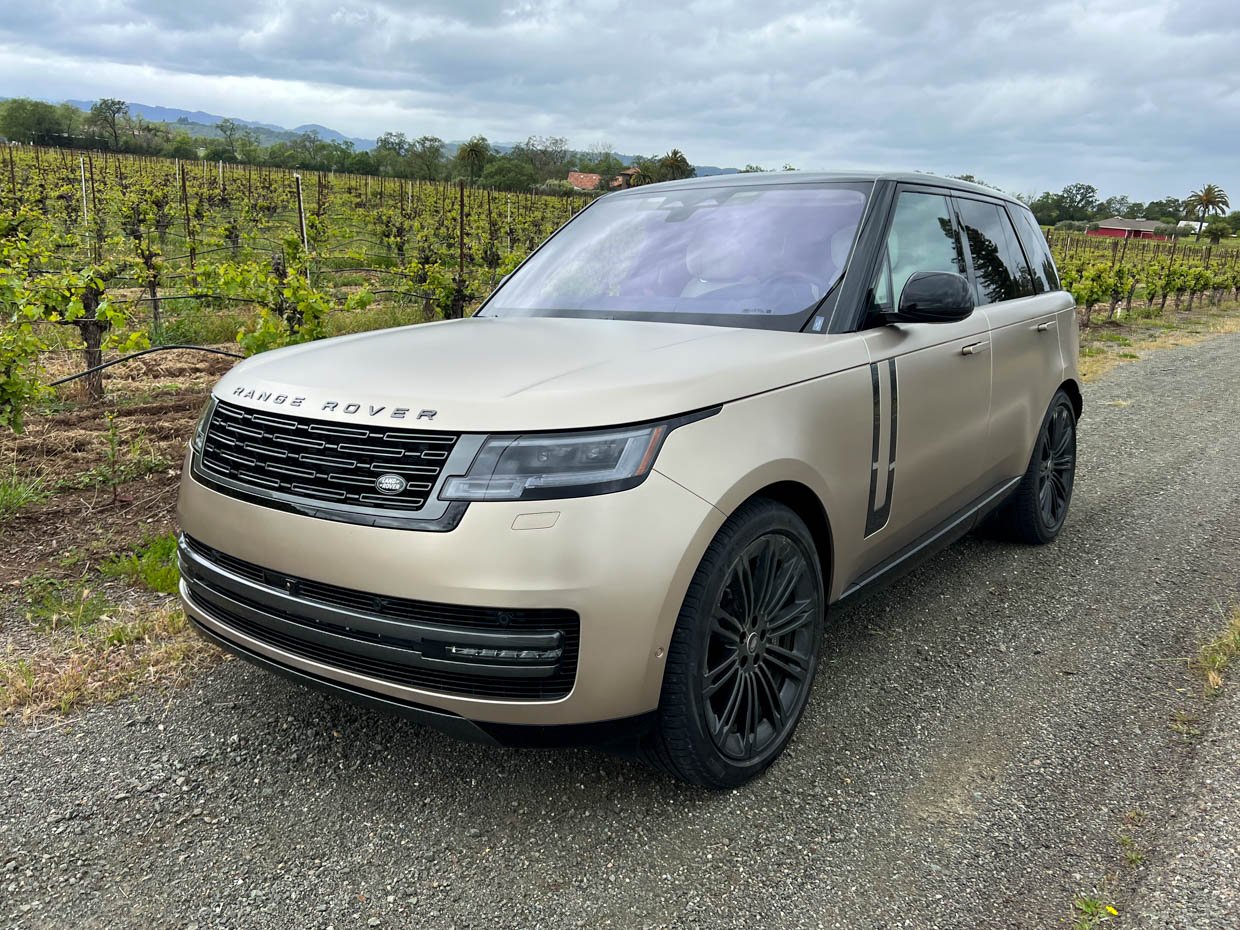 Designed under the watchful eye of Land Rover Chief Creative Officer Gerry McGovern, the new Range Rover embodies thoughtful, modern minimalism. Gone are the boxy corners of classic Range Rovers, smoothed out with curved edges, aerodynamic door handles that retract flush with the body panels, and lighting that melds effortlessly into the front and rear of the vehicle. There's not a sharp corner anywhere on this SUV, inside or out. Even the taillights remain hidden behind a gloss black lens which conceals their color except when in use.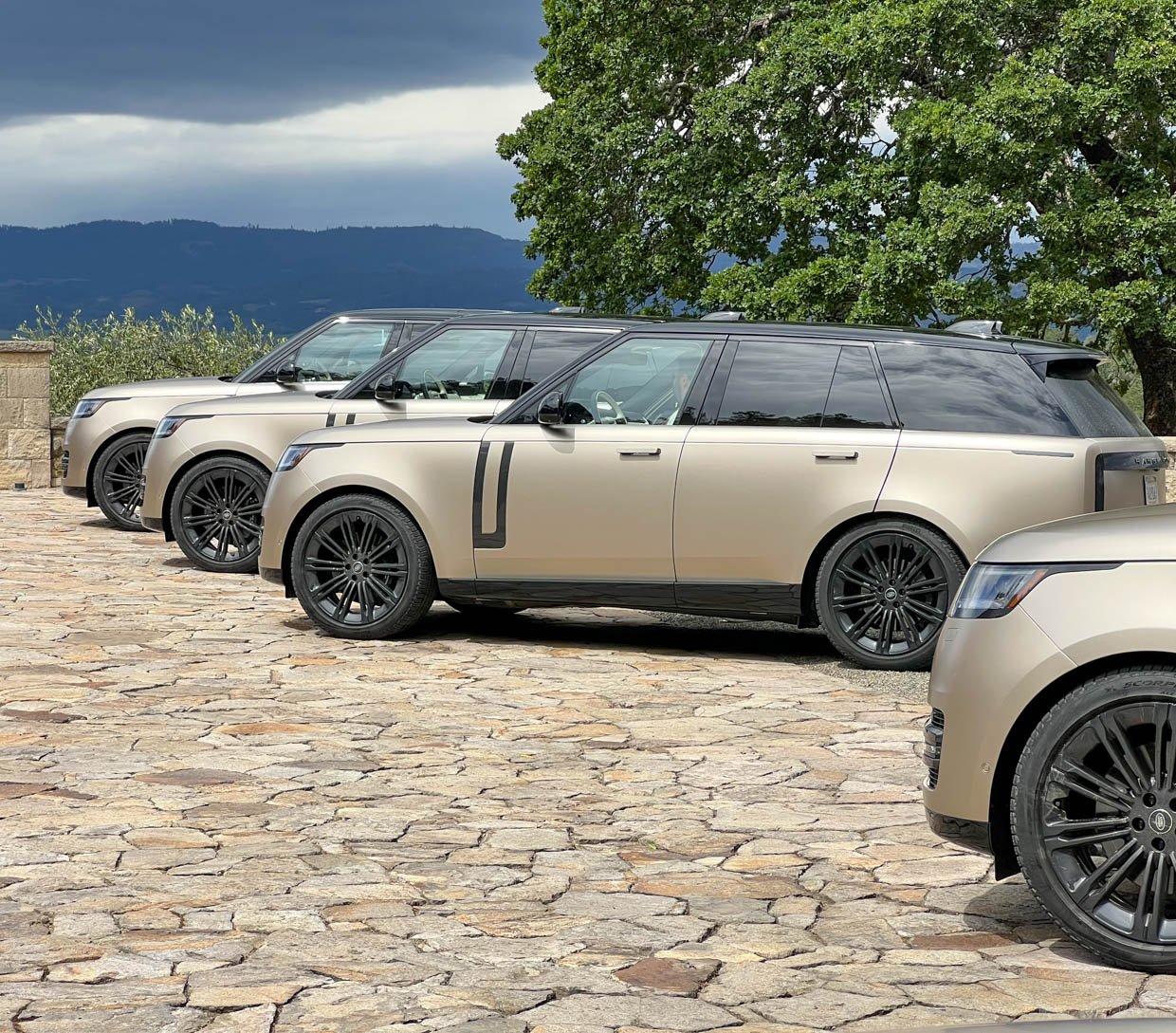 A sleek and linear dashboard features just a handful of buttons and dials while retaining tactile controls for frequently used functions like climate, sound volume, and drive modes. The passenger side gets a duo of hidden gloveboxes which deploy with the press of either an up or down arrow button. This purposeful minimalism is more Swedish than British, and we love it. There's a 13.1 center-mounted touchscreen that provides access to media, navigation, and vehicle systems and offers Wireless Apple CarPlay, Android Auto, and Amazon Alexa support.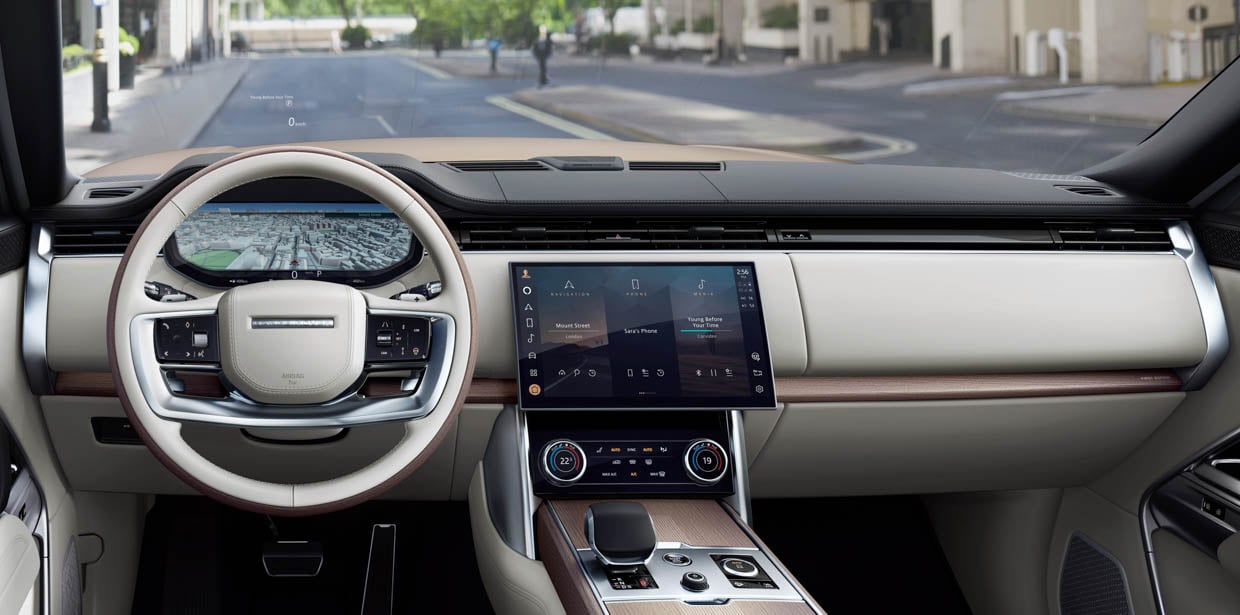 Built on Land Rover's new MLA-Flex architecture, you can configure the Range Rover in either standard 199" long or long-wheelbase 207" variants, which opens up the possibility of a third row or luxurious executive recliners. The flexible platform also lays the groundwork for future electrified models which need floor space for battery packs, motors, and cooling systems.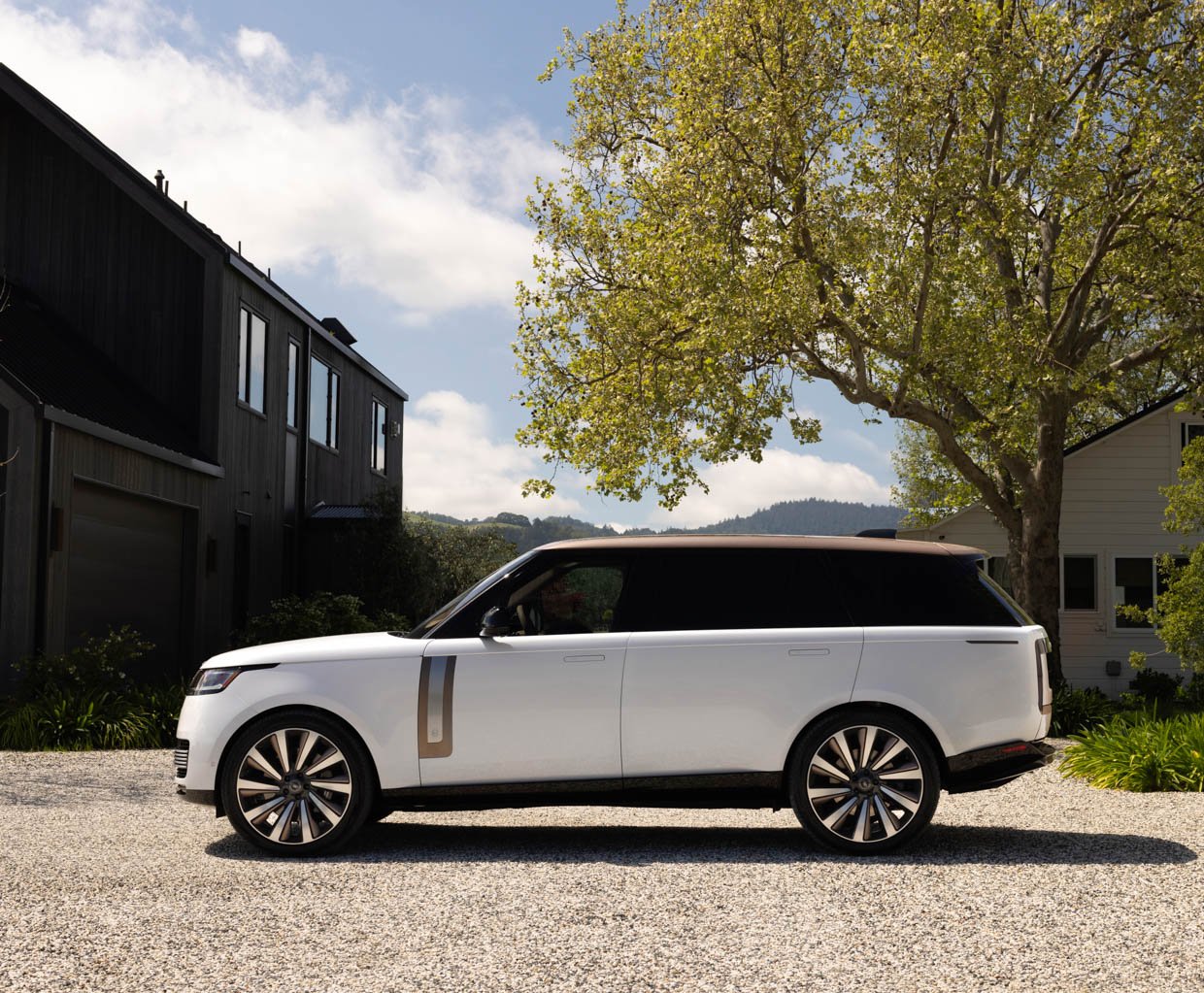 Currently, two drivetrains are available in the U.S.: a supercharged and turbocharged inline-six that makes 395 horsepower and 406 lb-ft. of torque with a 48V mild-hybrid system that uses regenerative braking to recapture energy and improve fuel efficiency. A BMW-sourced, Land Rover-spec'd twin-turbo V8 cranks out an impressive 523 horsepower and 553 lb-ft. of torque. And soon, you'll be able to get the Range Rover as a 434 horsepower plug-in hybrid that can drive up to 48 miles on pure electric power. A pure-electric version is expected for the 2024 model year as well.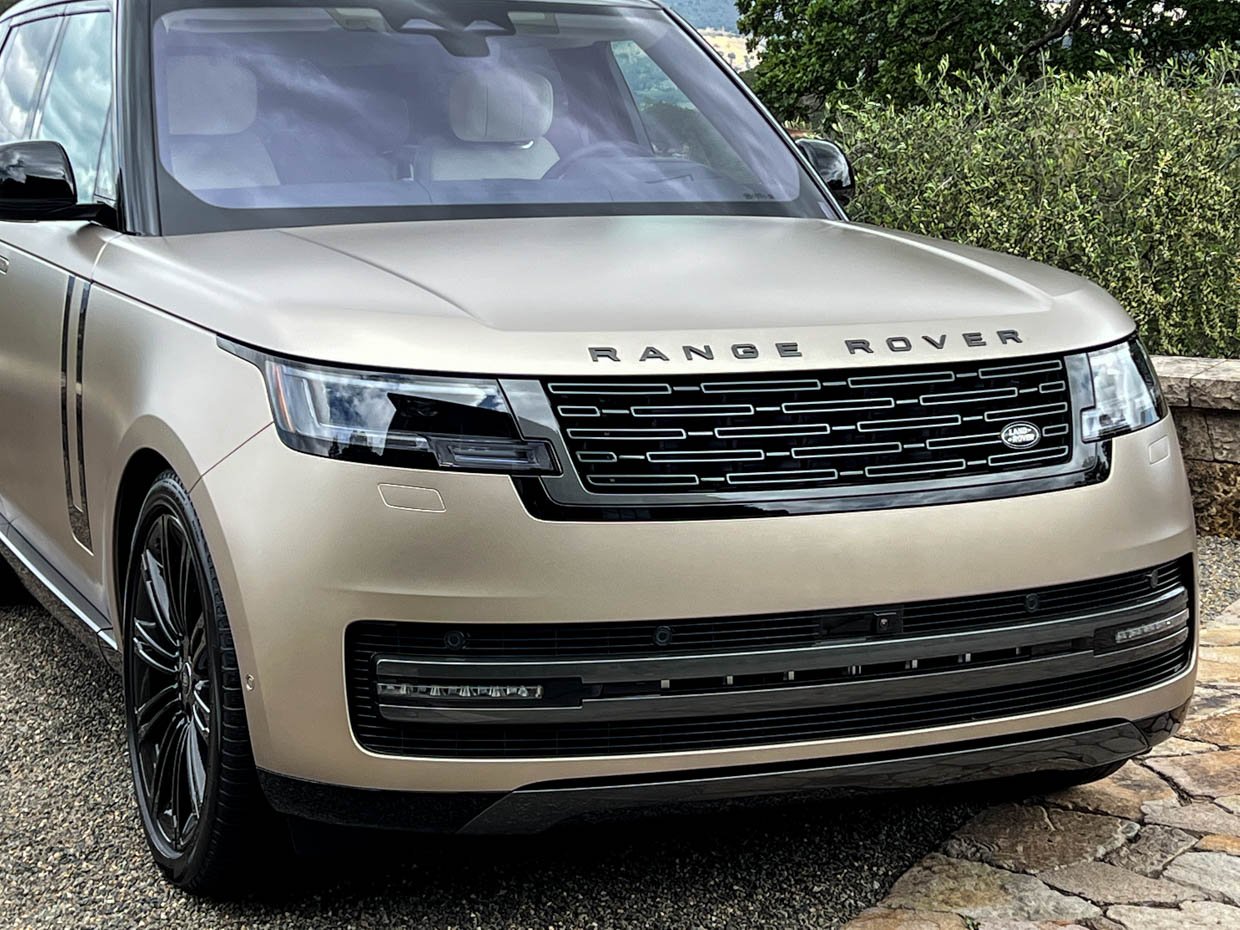 We drove the Range Rover SE P400 with the I6 engine and the SV P530 Long Wheelbase with the V8, and both offer ample power and smooth acceleration. The 6-cylinder is quieter than the 8-cylinder, which has more grunt and a somewhat sportier feel. Still, with curb weights starting at 5500 pounds, the I6 can do 0-to-60 mph in 5.8 seconds. The bigger engine completes the same task in 4.4 seconds. The SUV offers effortless steering and a surprisingly tight turning radius courtesy of rear wheel steering. It also offers one of the smoothest rides we've experienced, thanks in part to an electronic air suspension system. The interior is whisper quiet thanks to excellent insulation and noise-canceling speakers in the headrests.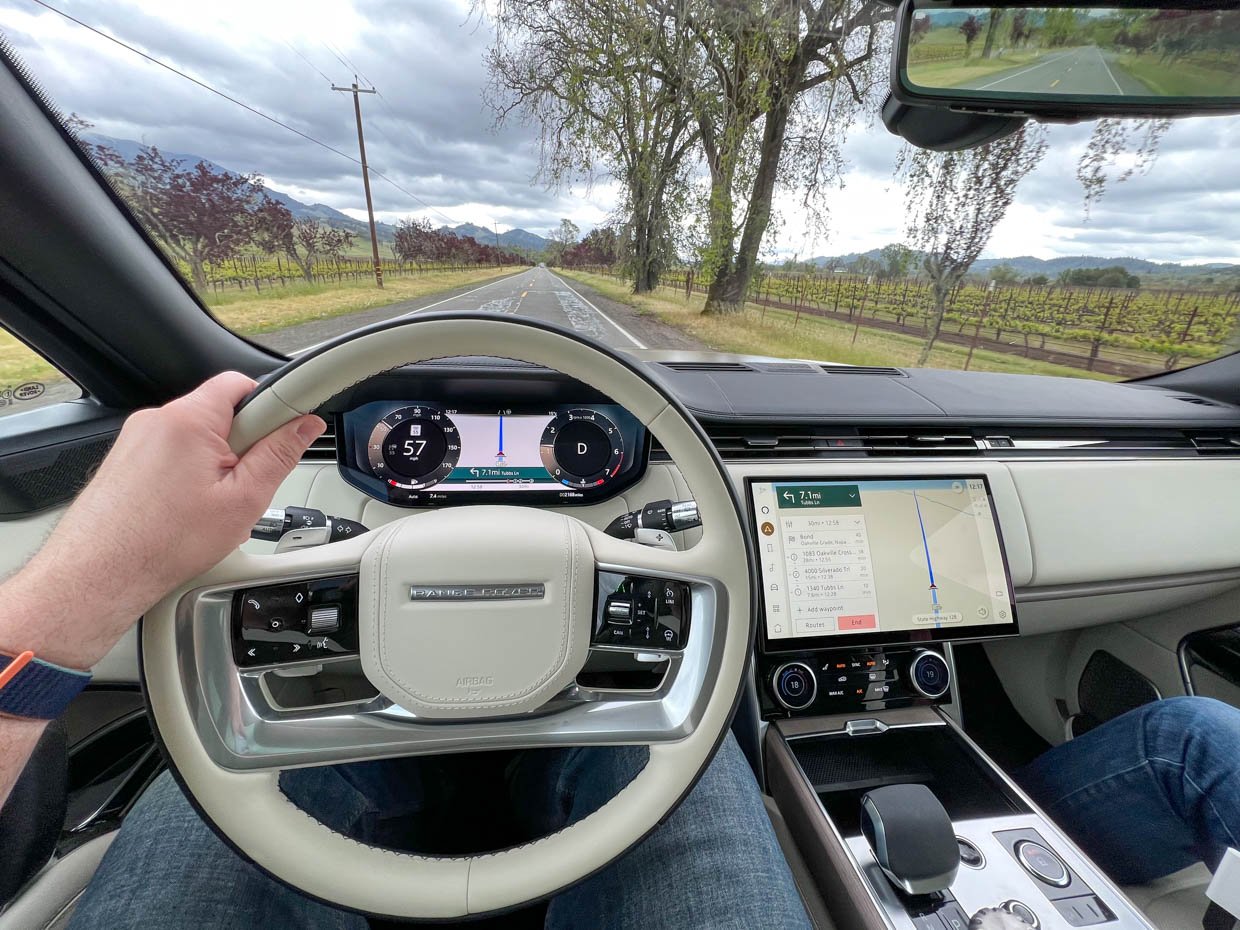 While the typical Range Rover buyer is unlikely to take their vehicle off-road regularly, we took ours off the pavement for a bit of fun. Driving through a mix of grassy hills, loose dirt, and slippery mud, we let the vehicle's Terrain Response 2 system regulate traction and send power to the proper wheels to keep us moving forward. The hill descent control let us focus on steering while the Range Rover handled acceleration and braking heading down steeper hills. Though if our plans included any serious rock crawling, we're more likely to grab a Defender or Discovery from the garage.
Sitting behind the driver's seat is only half the story. Tricked out with the SV Signature Suite, the Long Wheelbase Range Rover transforms into a luxury executive office on wheels. In this configuration, the second row has two wide and extra comfy recliners, touchscreen climate, seating and media control, and a refrigerator between the seats. The wide center console has a wood and metal club table that deploys electronically, as well as pair of cupholders which mechanically rise from behind a wooden door.
The front right seat can slide and fold forward and has a powered footrest that folds out for the ultimate in back seat legroom and relaxation. If we have any gripe about the interior, it's the light-colored carpet that our tester had, which, despite its wealthy looks, is bound to be a magnet for dirt, even for the most well-heeled passengers.
Fully loaded, both front and second-row occupants can enjoy heated and cooled seats and the fanciest in-car massage feature we've seen. It offers five different kinds of massage that can be set to target your upper or lower back, along with a decadent hot stone mode combining heat and pressure to melt away stress.
For the more pragmatic Range Rover owner, the long-wheelbase model can be outfitted with a third row of seats. They offer enough space for kids on a daily basis or adults in a pinch. All five seats can be folded flat independentlyfor versatile cargo handling. In keeping with the luxury/tech theme, seat folding and opening operations are motorized and can be controlled using nearby buttons or the front touchscreen.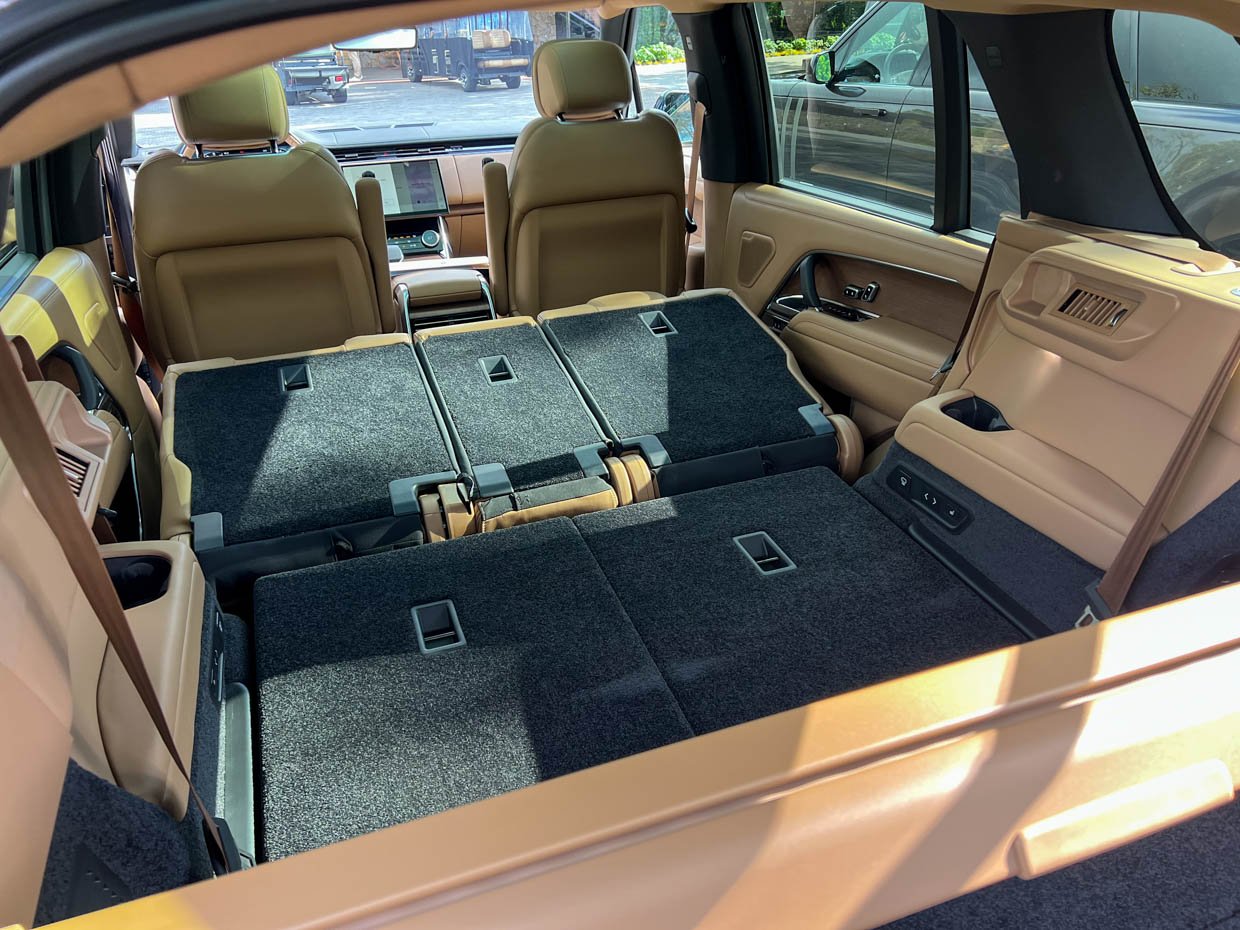 For those seeking the ultimate personalized Range Rover, Land Rover's Special Vehicle Operations can configure your ride in one of more than 1.6 million different combinations. This particular specimen is done up in the sport-styled SV Intrepid design theme with a beautiful matte finish that was right at home among the grapevines of wine country, along with unique, sustainable fabrics and white ceramic dials inside.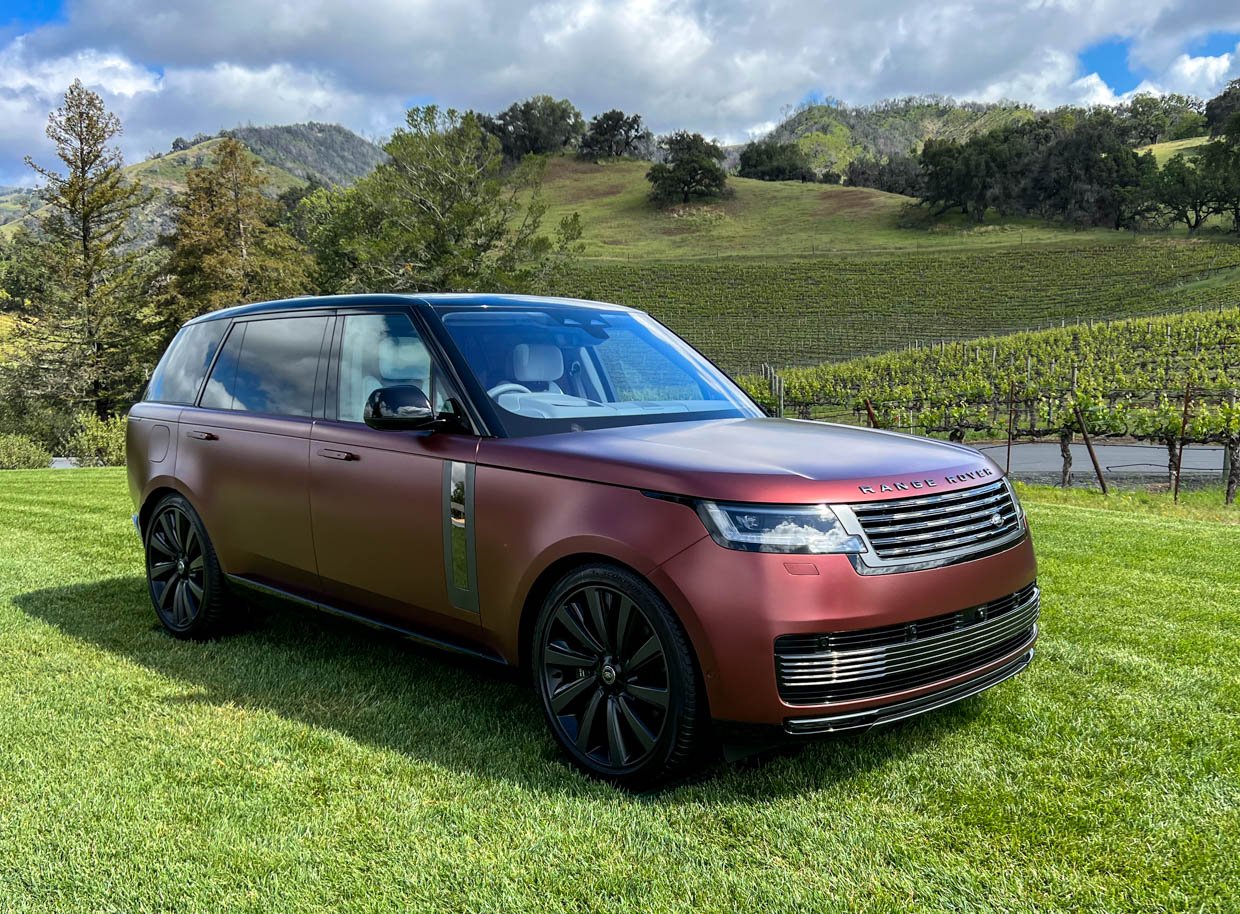 The 2022 Range Rover is one of the most elegant and sophisticated vehicles you can buy today. Whether you're driving yourself in a base P400 SE or being chauffered around in a fully-equipped SV Autobiography, you'll need deep pockets to enjoy its comforts. U.S. prices for the Range Rover P400 SE start at $104,500, rise to $169,400 for the P530 First Edition Long Wheelbase, and rise even higher for SV models.