Driven: 2021 Toyota RAV4 Prime PHEV
2021 | rav4 | reviews | suvs | toyota | July 4, 2020
Words and Images by Paul Strauss
Since its redesign in 2019, the Toyota RAV4 has been one of our favorite family vehicles, combining style, versatility, and dynamic handling in a package that won't bust your wallet. The new RAV4 Prime is the best of the bunch, with amazing fuel economy, a 302 hp drivetrain, and the ability to drive entirely on electric power.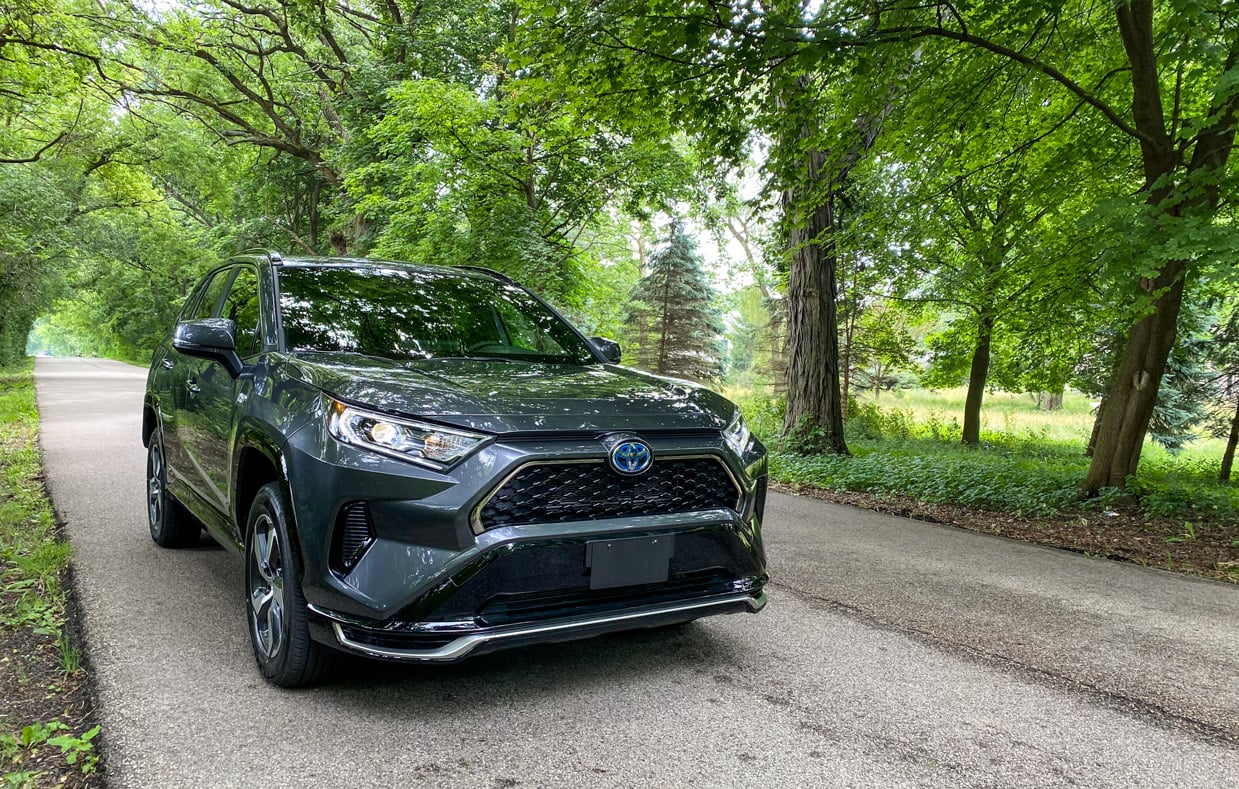 The RAV4 Prime has a 2.5-liter, 4-cylinder gasoline engine, along with two electric motors - one to assist the front wheels, and another for the rear wheels. So you get all-wheel drive handling, along with great performance. We were truly taken aback by its launch capabilites which can zoom from 0-to-60 mph in just 5.7 seconds, making it the second fastest Toyota you can buy today, just behind the 2.0-liter 2021 Supra, and besting everything but expensive luxury performance SUVs.
Unlike most hybrids on the road, the RAV4 Prime is a plug-in hybrid (PHEV), which means it gets all of the benefits of a regular hybrid, with the added bonus of pure electric driving. Its 18.1 kWh lithium-ion battery pack gives the vehicle about 42 miles of range, which is perfect for driving back and forth to work or running everyday errands. In electric mode, it's possible to take nearby trips all week long without using a drip of gasoline. With a full gas tank and a full battery, you can drive it about 600 miles between fill-ups, so it's great for road trips too.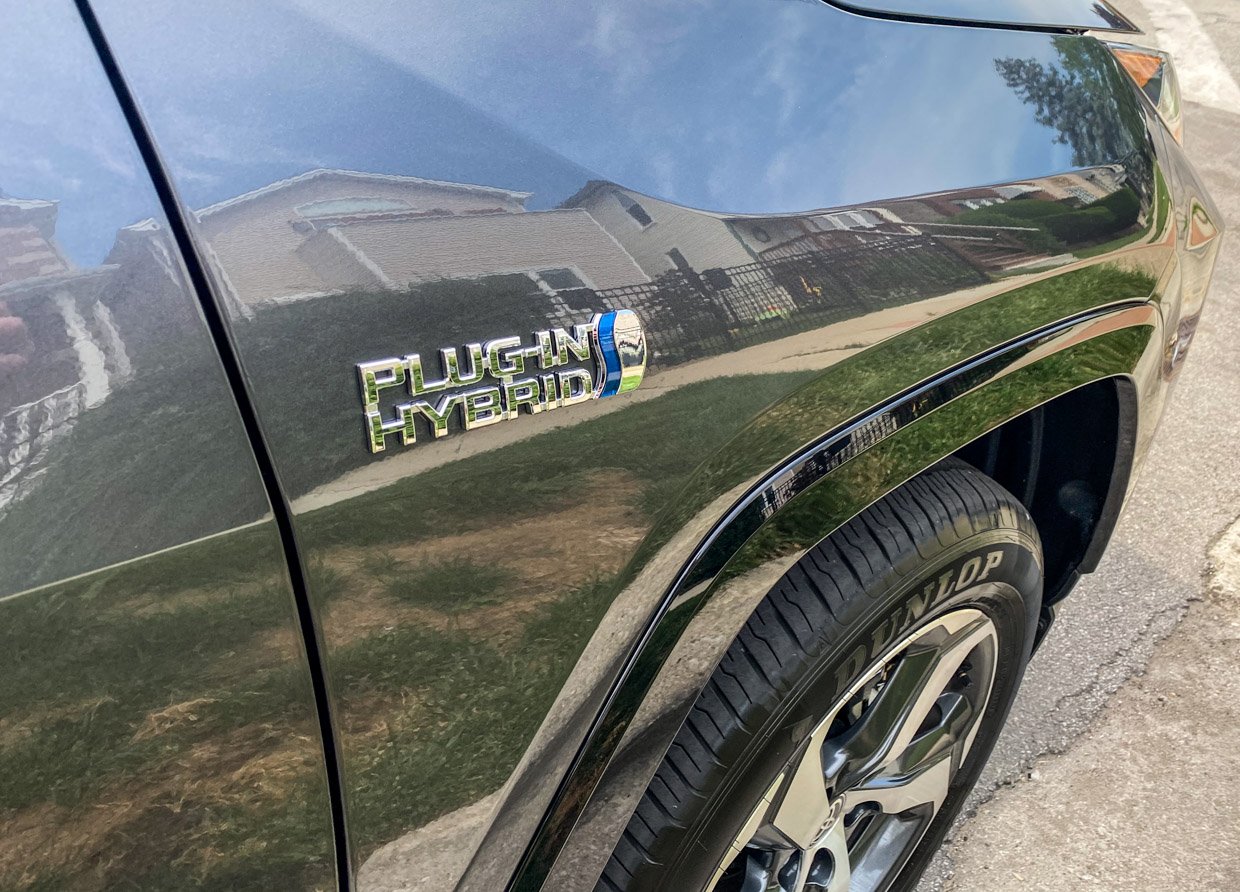 Charging the RAV4 Prime is easy. You can plug it into a standard 120V household outlet in your garage or on your deck, and it'll fully recharge from empty overnight (about 12 hours.) If you have a 240V/16A outlet or park it at a public charging station, it'll charge in 4.5 hours. A 240V/32A circuit will get the task done in just 2.5 hours. Best of all, since the SUV also works as a regular hybrid, you can still drive it if the battery pack runs out of juice.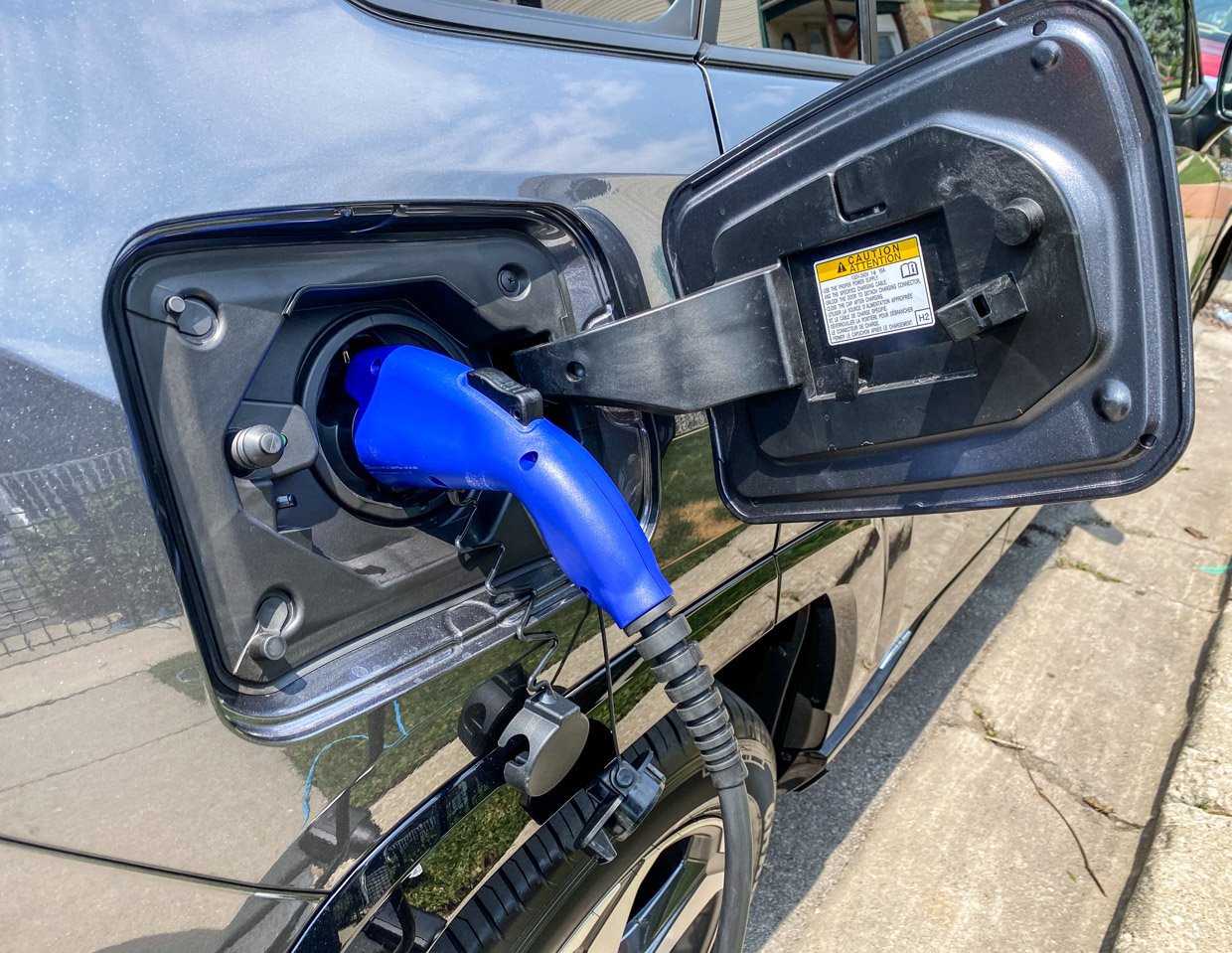 Switching drive modes is a snap, and most of the time we found ourselves in Auto EV/HV mode, which dynamically adjusts between electric and hybrid modes depending on driving behavior, kicking in the engine as needed, but sticking with the energy-efficient motors when cruising slowly or in stop-start city traffic. You can also switch into an EV priority mode if you don't want to use gasoline, and there's also a battery charge mode which can use engine power to help put power back into the battery pack.
Toyota managed to work all of its drivetrain magic without sacrificing any passenger space. You can seat five adults in the RAV4 Prime, and cargo space is solid too, with 33.5 cubic feet behind the second row, and 63.2 cubic feet when you fold those seats down. That's a little less space than the RAV4 Hybrid, but not enough that most people would notice. Plus, you get heated seats up front as standard, with the option for heated rear outboard seats.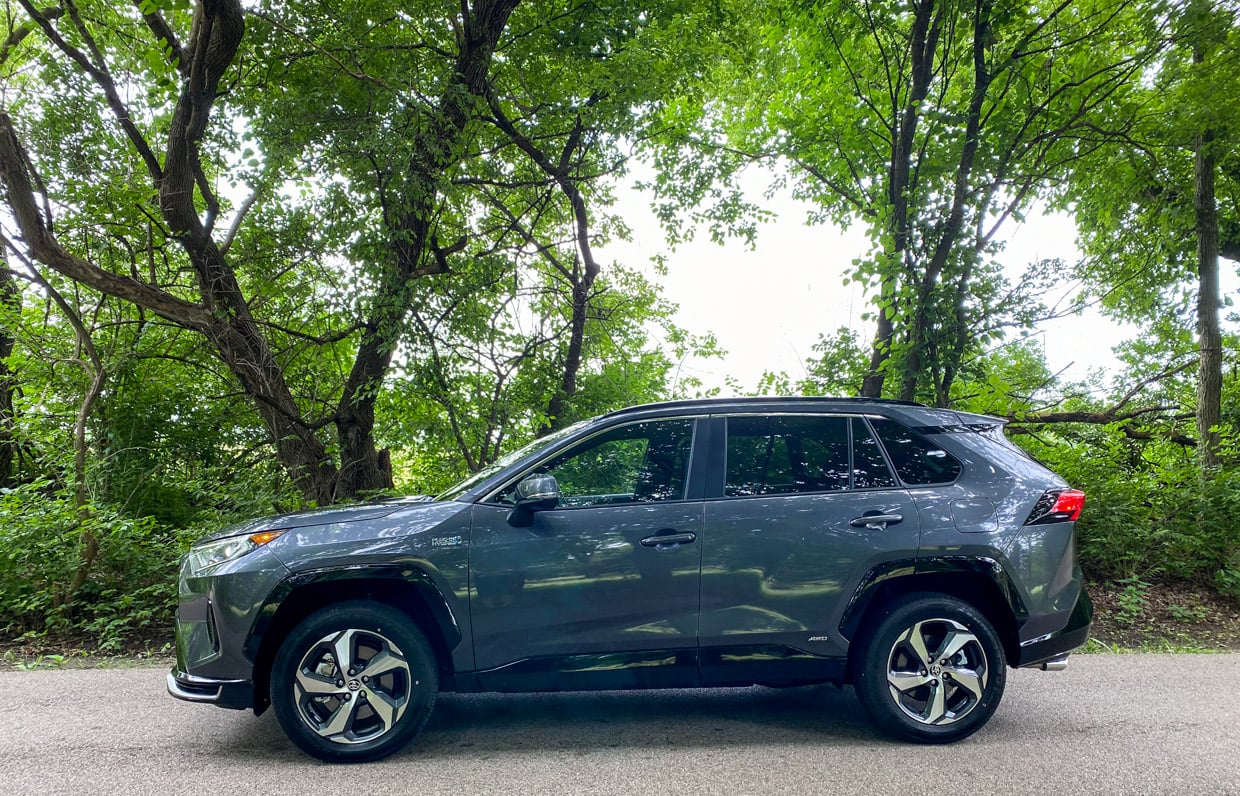 With a charged battery pack, fuel economy is rated at an astounding 94 MPGe, which is the EPA's way of approximating mileage in alternative fuel vehicles. Even once we had fully exhausted the battery pack, we still managed an impressive 58 MPG after a full day of driving in hybrid mode on a mix of city streets, country roads, and highways. As is the case with all hybrids, you'll get better mileage in city driving than highway driving thanks to regenerative braking.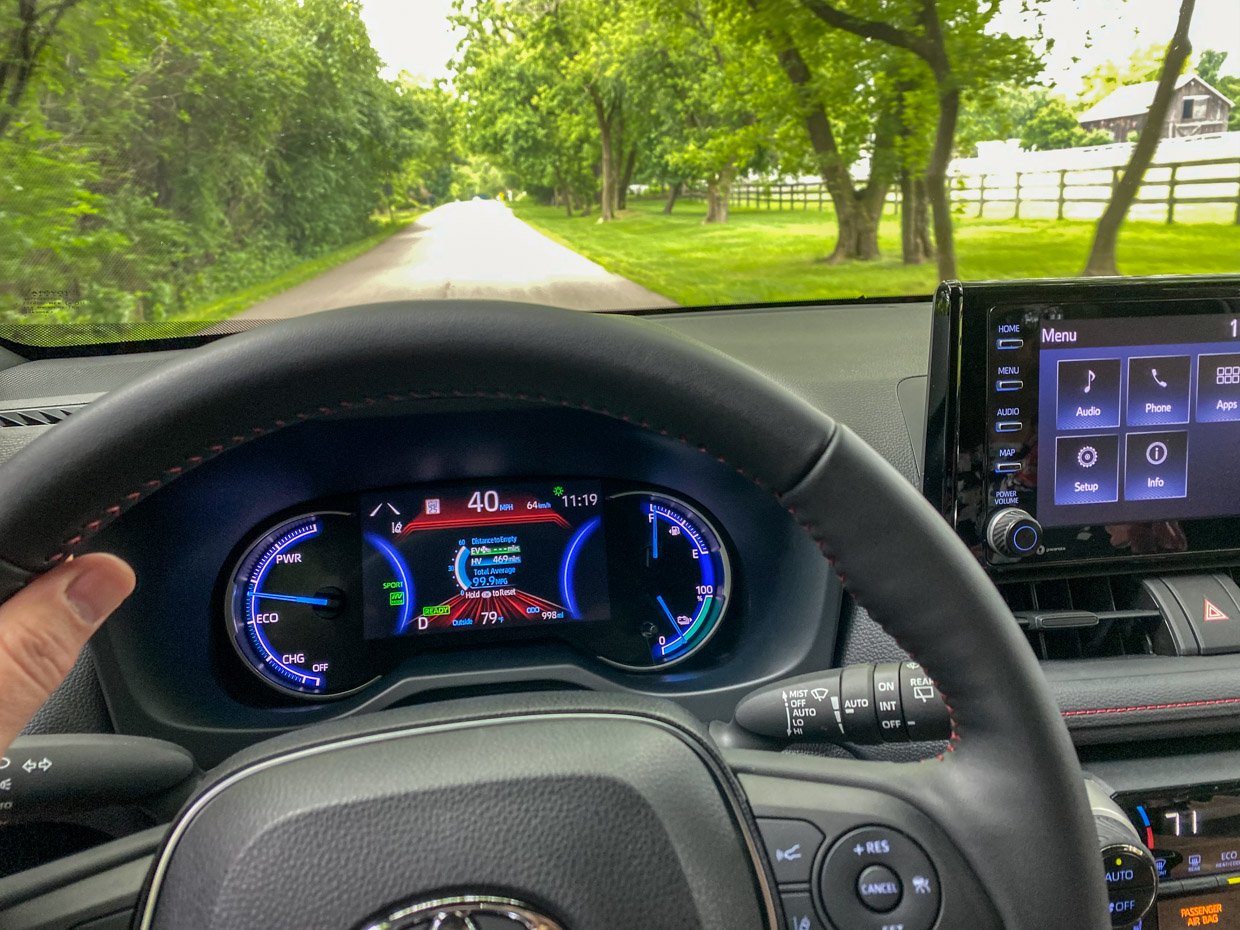 One really surprising thing is just how seamless the drivetrain transition between the Prime's gas and electric components. It truly feels like a single, harmonious system, and is just as happy driving in busy city traffic as it is at highway speeds. Speaking of which, top speed for the RAV4 Prime is roughly 120 mph, though in EV mode that drops to 84 mph.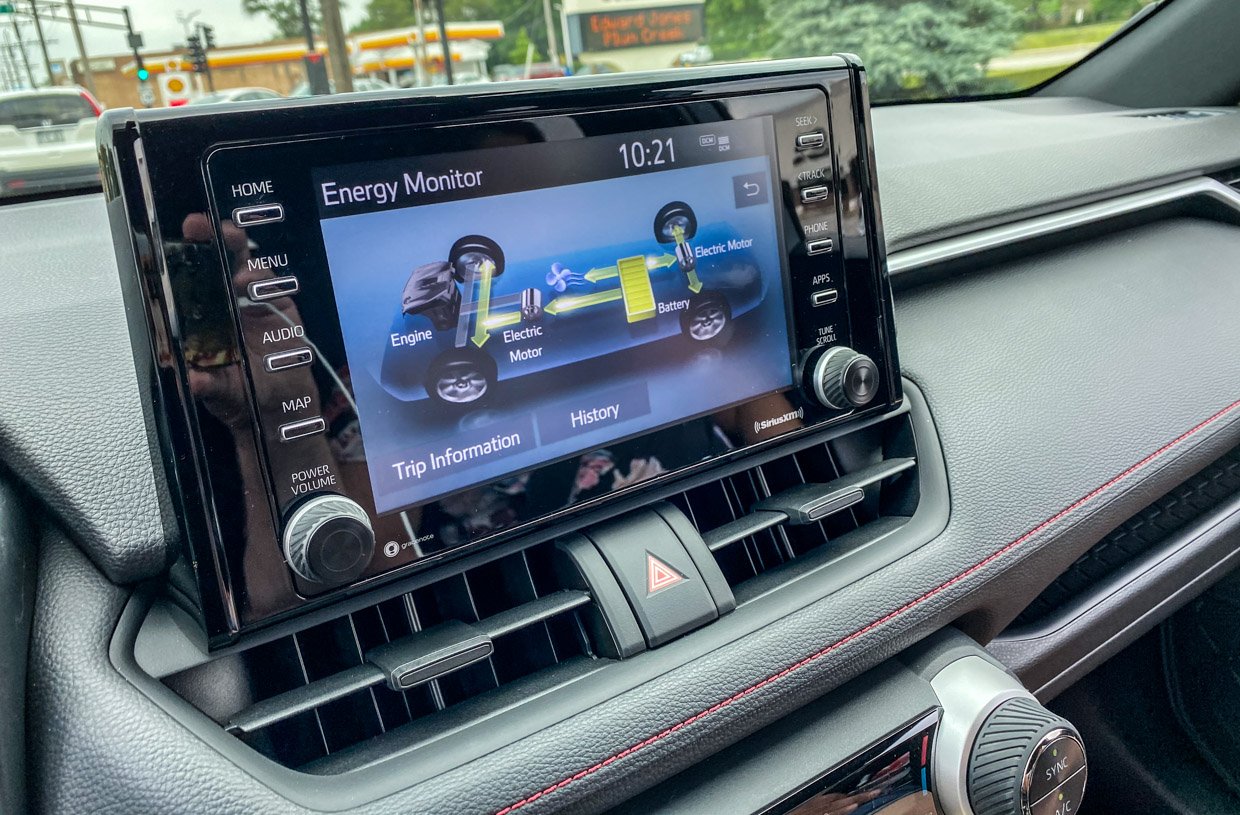 In addition to being quick, this SUV is quiet. When running on electric power you won't hear a sound inside the cabin, and it's actually so quiet outside that it plays an electronic whirring sound when you back up to park, so people know that the car is driving. It's not just the electric power that keeps things quiet - the cabin insulation is excellent, so it's pleasant even when the gas engine is running. Like other current RAV4s, the interior is modern and pragmatic, with easy access to important controls, comfortable seats, and thoughtful storage. The center touchscreen offers access to the latest tech, including Apple CarPlay, Android Auto, and Amazon Alexa, along with a Wi-Fi hotspot. Plus, you'll get all of Toyota's latest safety tech.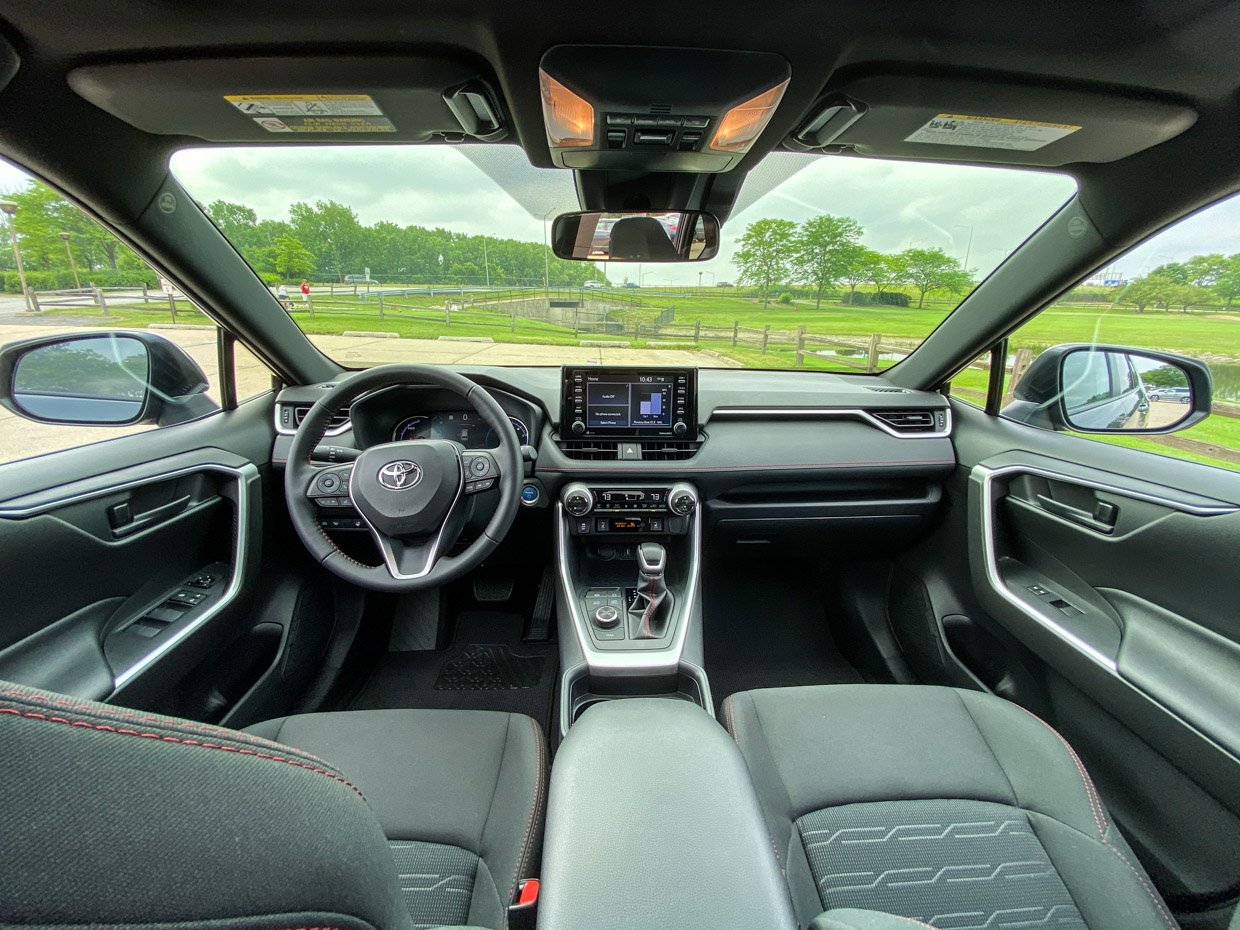 With a base price of $38,100 for the RAV4 Prime SE and $41,425 for the XSE, it's about $7,000 to $8,000 more than a similarly equipped RAV4 Hybrid, but you're getting all of that extra horsepower and the pure EV driving ability. On top of that, you should be able to score a $7,500 federal tax credit here in the U.S. which would basically offset that cost difference at tax time.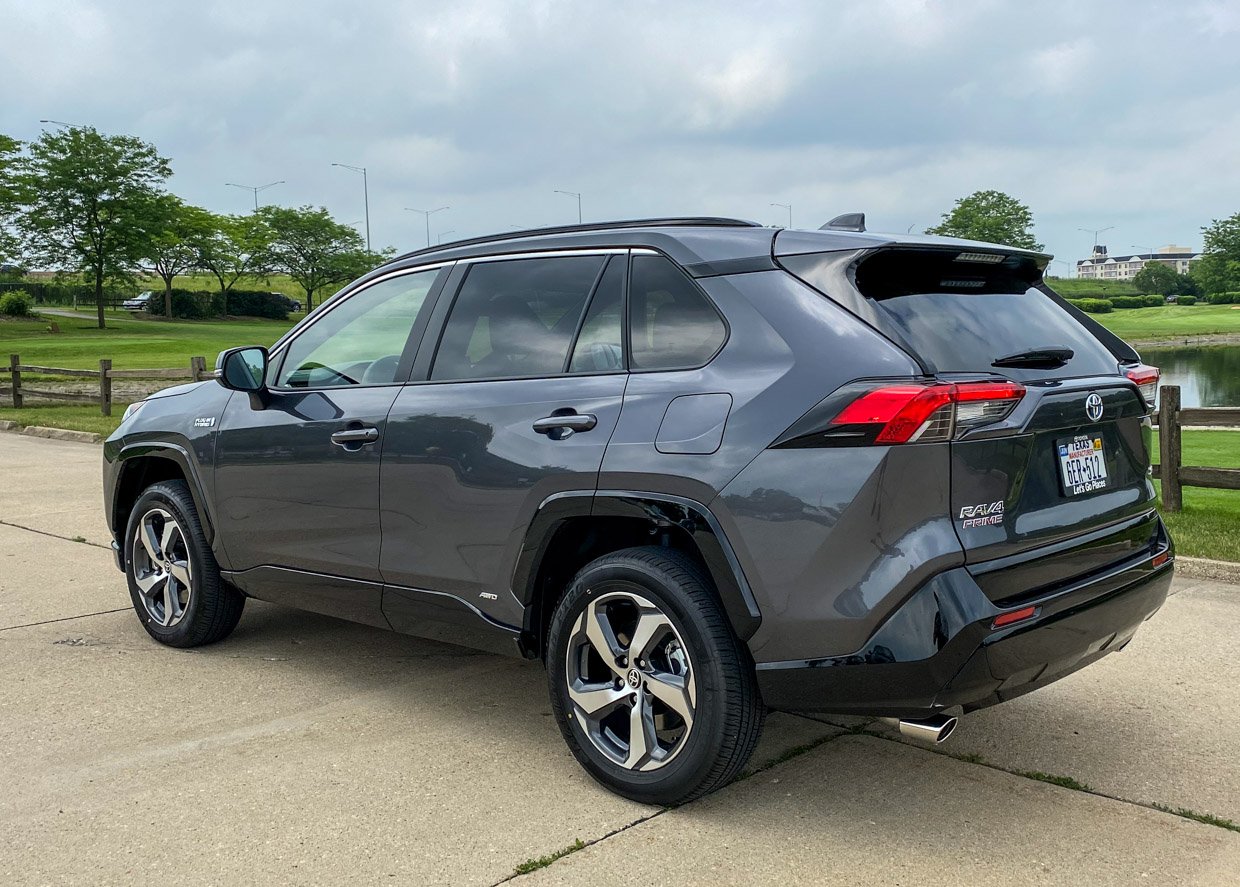 We only got to drive the RAV4 Prime for a couple of days, and were really sad to see it go. Between its incredible fuel efficiency, sports car like power, solid passenger and cargo capacity, and reasonable price, it might just be the perfect zero-sacrifice vehicle.