Driven: 2020 Nissan GT-R
2020 | nissan | nissan gt-r | road trips | October 1, 2019
Thanks to the fine folks at Nissan USA, we managed to grab a couple of days behind the wheel of the GT-R 50th Anniversary Edition. This 565 hp, all-wheel drive sports car is powerful and precise as ever, but in Premium trim, it's also refined and comfortable. Could this be the ultimate performance road trip machine?
The first Skyline GT-R debuted in 1969, and the 50th Anniversary Edition is quite the way to celebrate. It's at once a beauty and a beast, with distinctive styling that set it apart from other supercars. We love its muscular looks, which are evident from every viewing angle. This special edition gets a big stripe down its midline, inspired by Nissan's racing heritage, along with special 50th anniversary badging.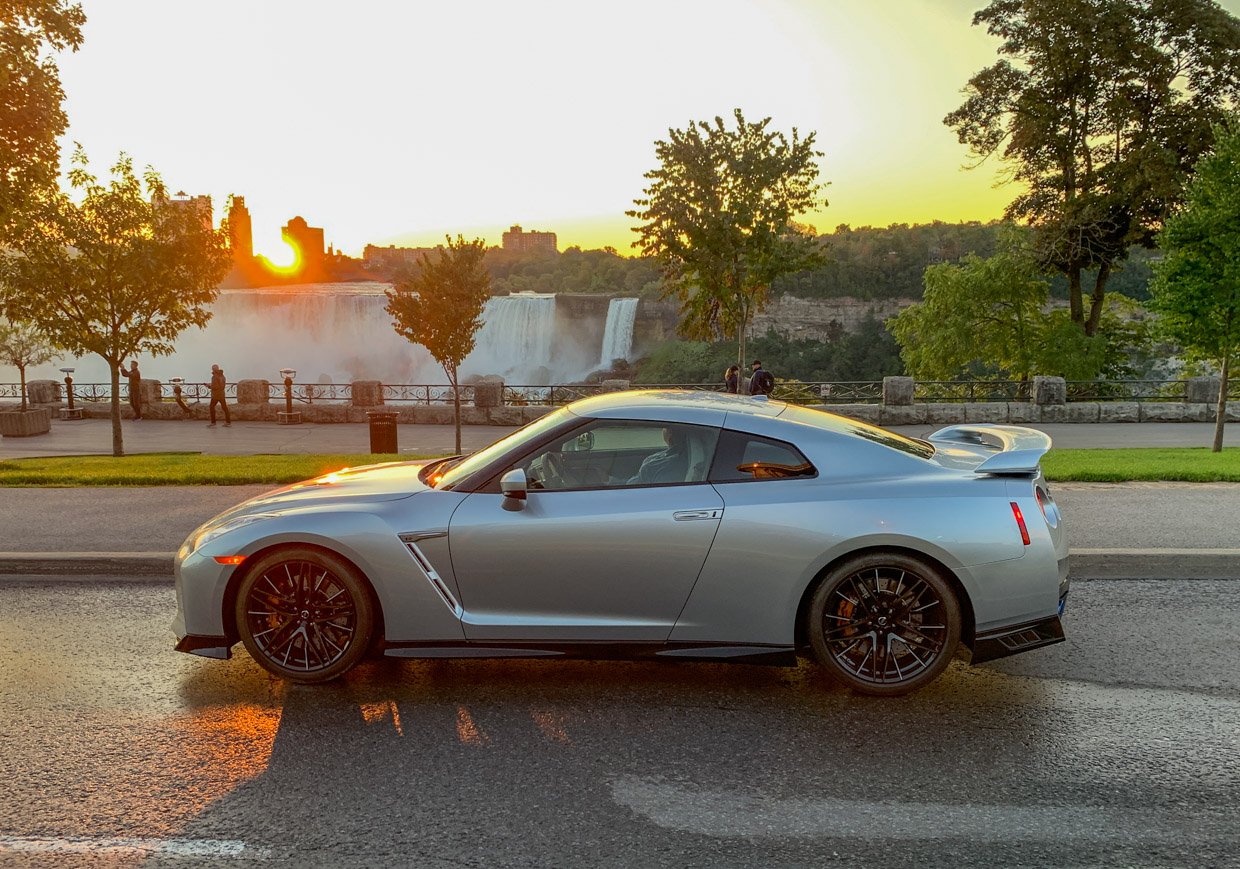 Like every GT-R of its generation, the 2020 model packs a hand-built 3.8 liter twin-turbo V6 engine. Here, it makes a more-than-ample 565 horsepower and 467 lb-ft. of torque. Combined with a brilliant all-wheel drive system, and a quick-as-a-whip dual-clutch 6-speed automatic, it's insanely fast off the line. In fact, it can do 0 to 60 in about 2.9 seconds, on its way towards a top speed of 186 mph.
As we hit the road out of Detroit and made our way North of the border into Canada, it became clear that the GT-R wasn't just powerful, but it's surprisingly refined. Sure, it's quick, but it's also comfortable and easy to drive.
Unlike earlier GT-Rs, the interior is a truly luxe affair, with premium leather just about everywhere, carbon fiber details on the center console, and Alcantara trim on the sun visors and headliner. It also rocks a great 11-speaker Bose audio system, which offers up both noise cancellation, and active sound enhancement in the cabin. The Apple CarPlay support is great to have too, and we used Waze to navigate our entire journey.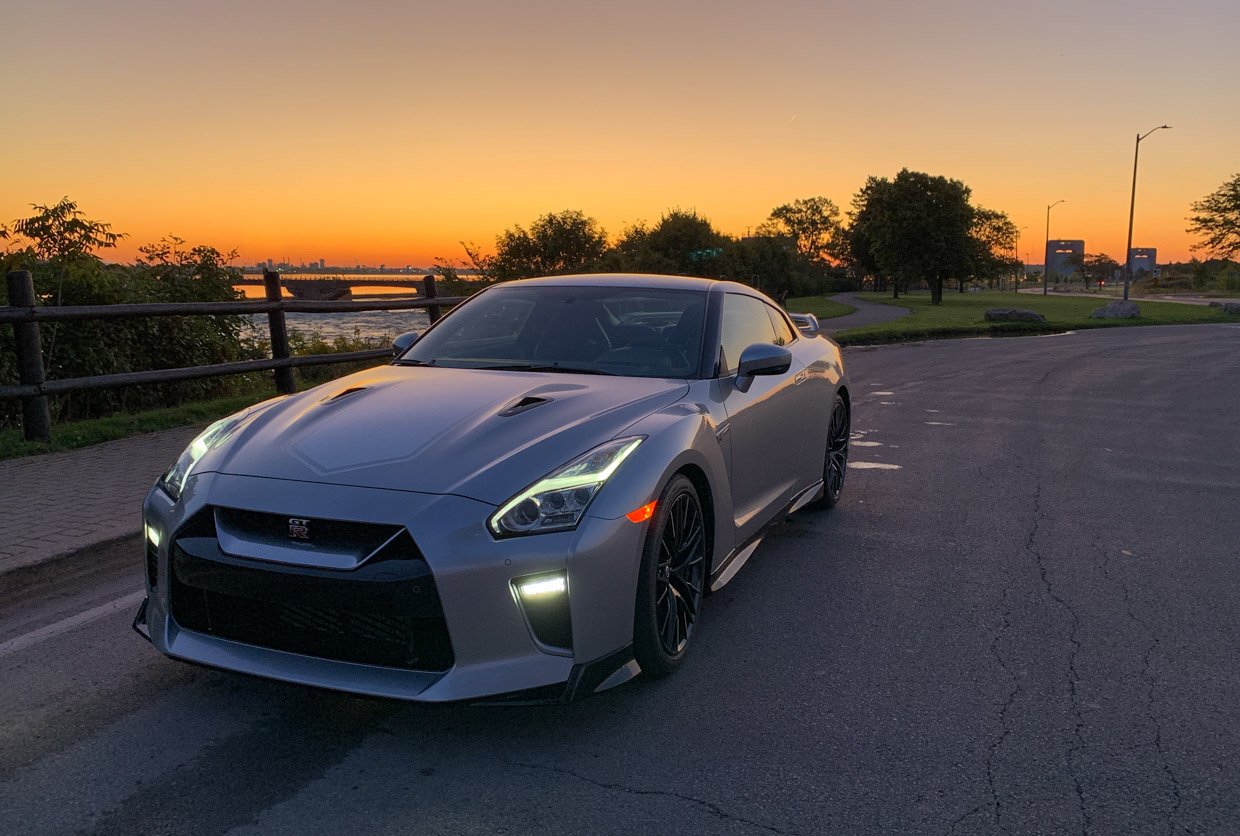 The front seats offer great support, and just enough side bolstering to keep you from sliding around when cornering. And the GT-R can certainly take a corner well. It's razor sharp in the twisties, and grips extremely well on its Dunlop high-performance tires.
As the revs rise, a rich and deep exhaust note bellows forth from the iridescent blue/black quad exhaust tips. And with every downshift, expect a satisfying growl. A large spoiler sits atop the surprisingly spacious trunk, providing added downforce, and an even more aggressive look. Thanks to the depth of its trunk, there's more than enough space for luggage for a week-long trip for two.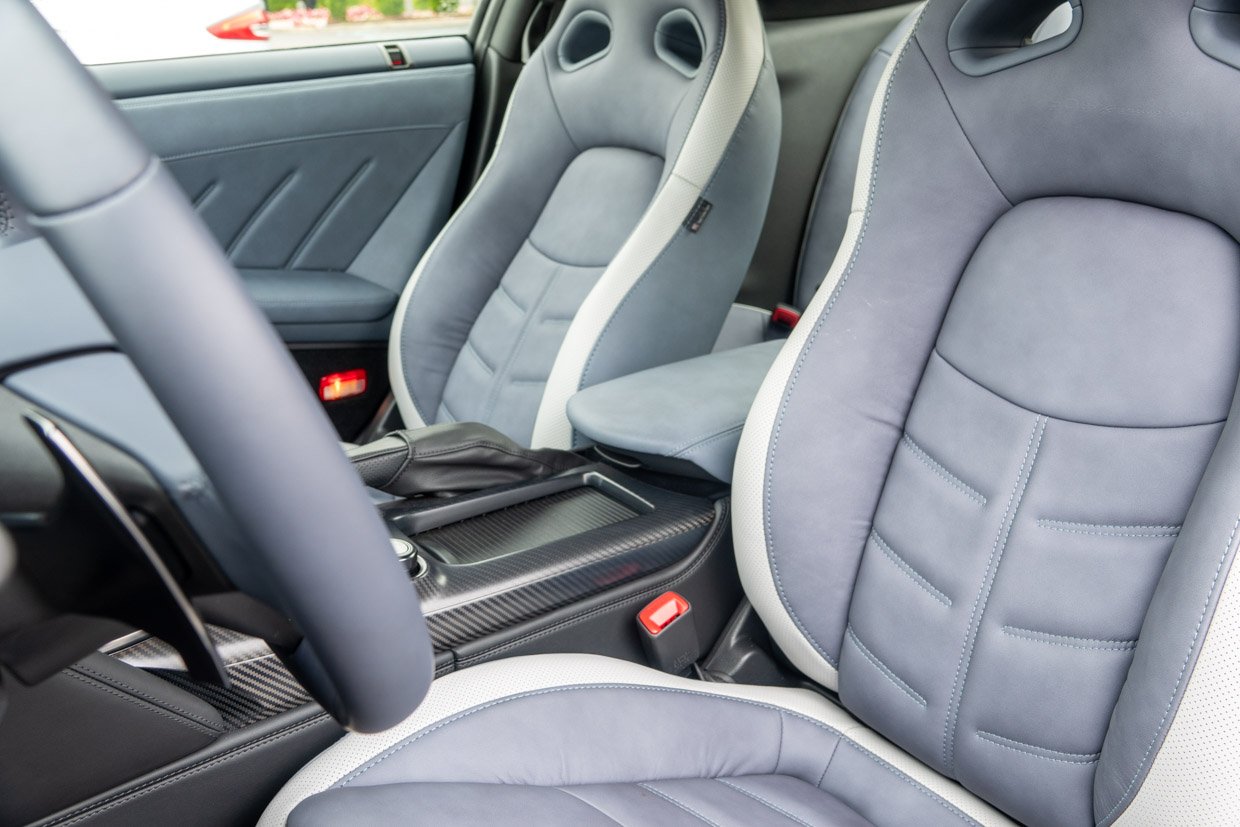 The car handles fantastically as well. The Bilstein adaptive dampers can dynamically adjust based on drive mode and road conditions, so the GT-R is incredibly direct and responsive when you want it to be, but can also be tamed enough for comfort on the highway, and across the occasional pothole.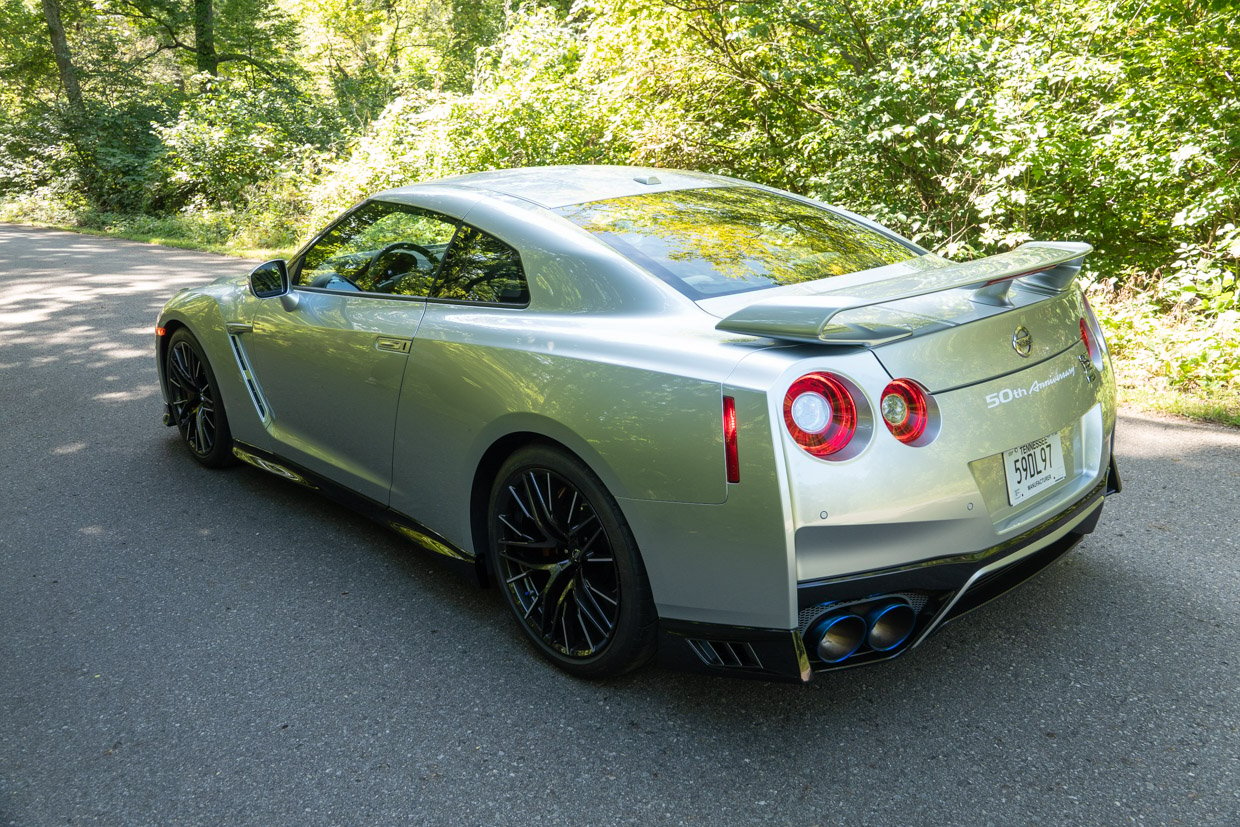 Depending on driver preference, you can customize the GT-R's ride too, with "R" mode settings for its transmission, suspension, and vehicle dynamics, as well as the ability to completely disable stability control in a track setting. The "R" modes are definitely the most satisfying and responsive, so we spent most of our time driving with those all switched on.
As we made our way through Ontario's wine country and towards Niagara Falls, our mighty Japanese warrior turned heads, and garnered numerous thumbs ups. One of the things we really love about this car is that you know it means business, but it does it in a way that's not nearly as ostentatious as a Ferrari or a Lamborghini.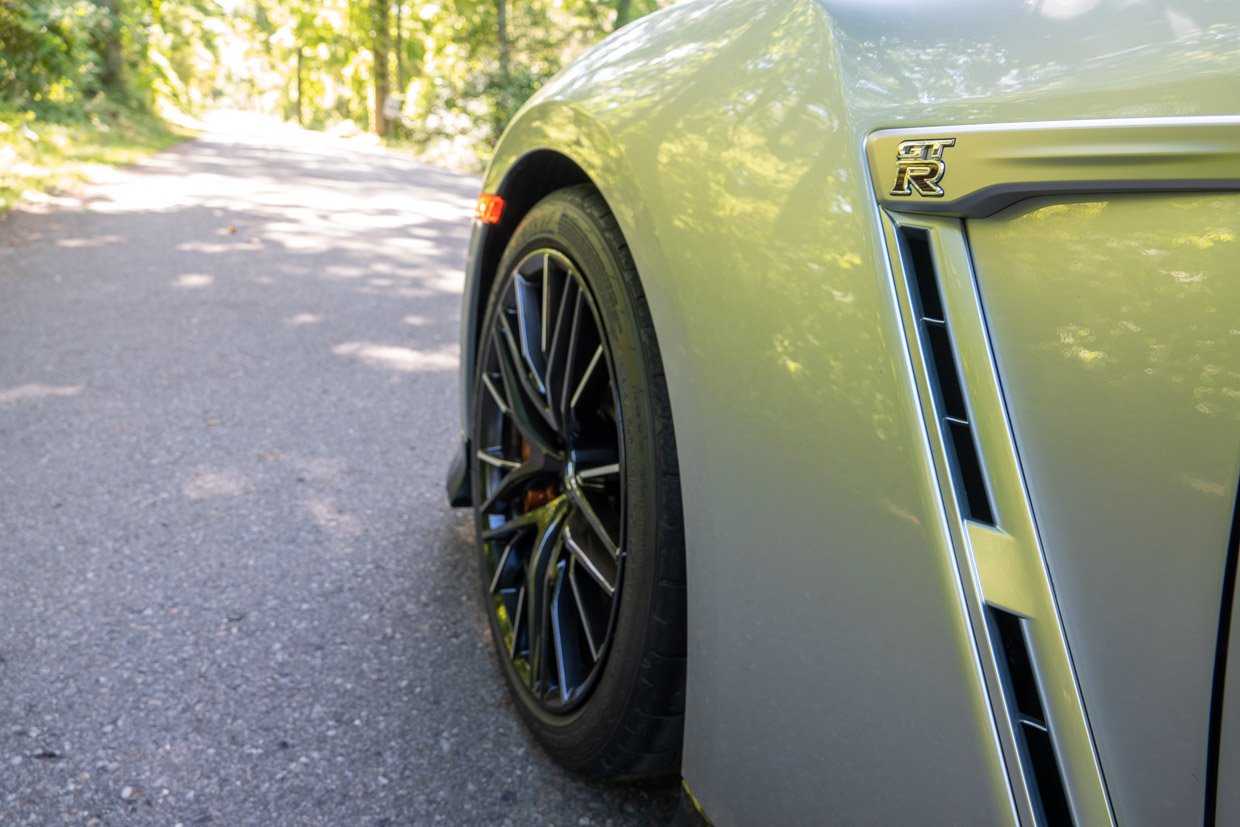 So what more can we say? The Nissan GT-R is the best it's ever been - and it's always been very, very good. It's insanely fast, handles like a surgical instrument, and can be fitted with all the comforts you'd expect from a six-figure luxury sports car. It's an amazing vehicle on just about every level, and can go from track car to road trip car like few others we've driven.