Dozen Puzzle Gift Set
Kubiya Games sells this bundle of 12 wooden puzzles, packing in months of entertainment and challenge for kids and adults alike. Its top tray holds the completed puzzles, while the bottom offers storage for the pieces if you get stuck along the way. Its puzzles range in difficulty level from medium to very hard.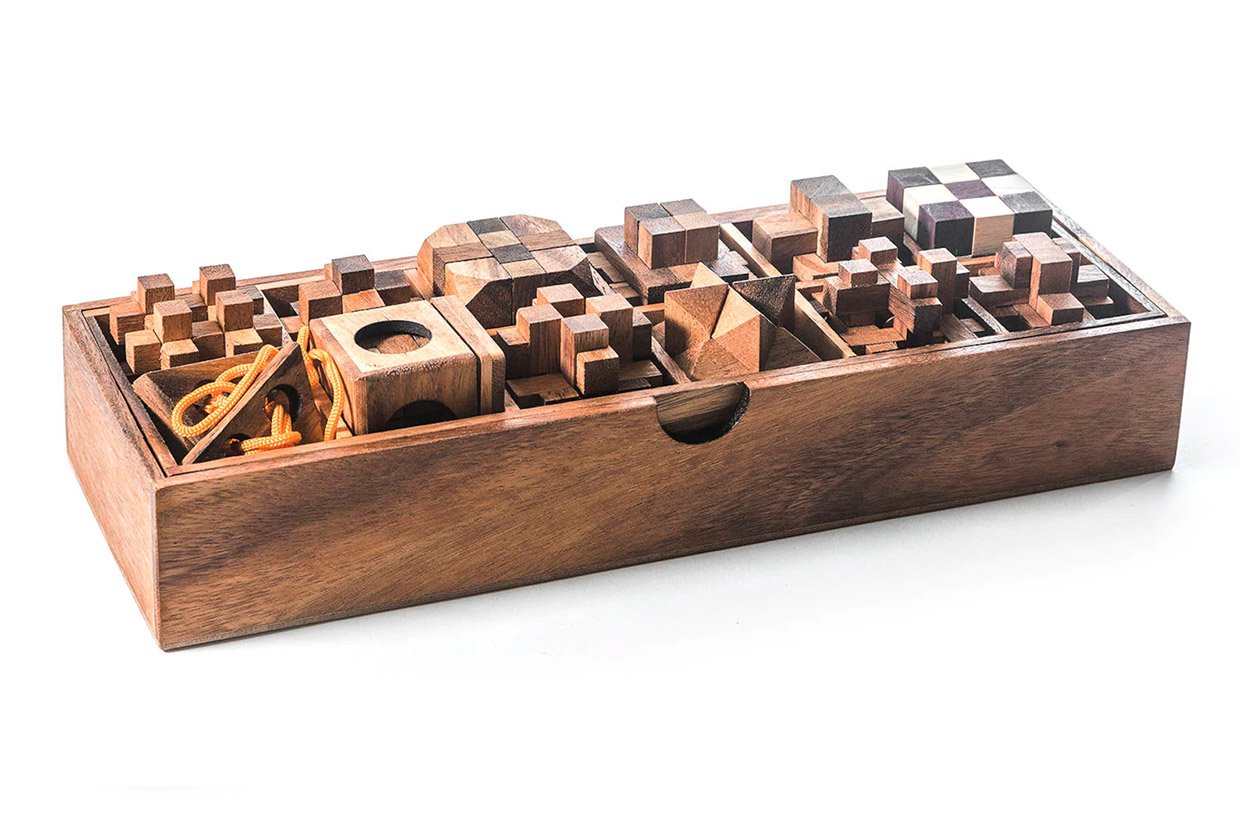 When you buy through links on our site, we may earn an affiliate commission. As an Amazon Associate I earn from qualifying purchases.