The Awesomer is reader-supported. When you buy through links on our site, we may earn an affiliate commission. Learn more.
DIY: LED/Plexiglass Desk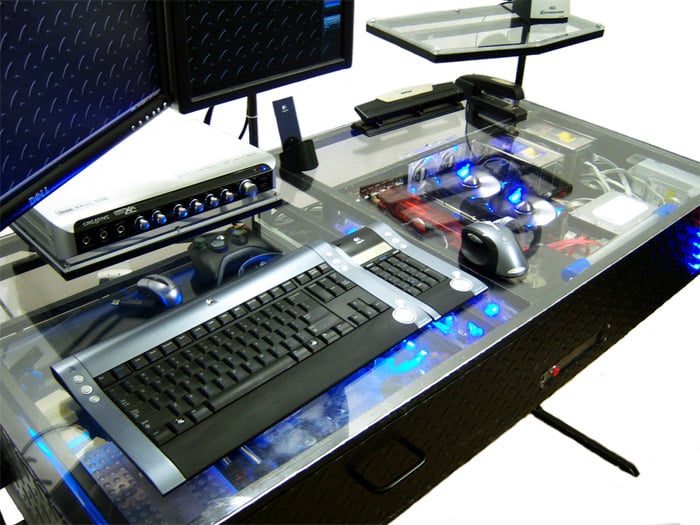 Will Urbina's "The Desk" is an uber-case mod which puts the computer in a see-through, LED-lit Plexiglass table; perched above is "The Tower", is a 5-drive hard disk cluster.