The Awesomer is reader-supported. When you buy through links on our site, we may earn an affiliate commission. Learn more.
Dino Corn Cob Holders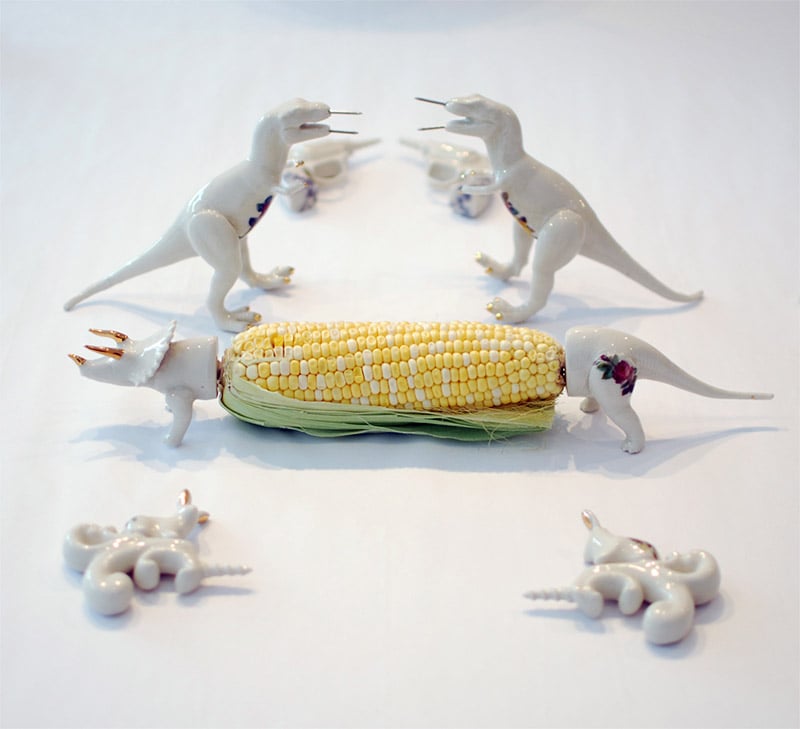 Pick up your cob with style, with Lana Filippone's Jurassic ceramic corn holders. We only wish that T-Rex held the corn with its tiny hands. These are prototypes, but keep an eye on Imm Living for the production version.