The Awesomer is reader-supported. When you buy through links on our site, we may earn an affiliate commission. Learn more.
Digital Storm Hailstorm II PC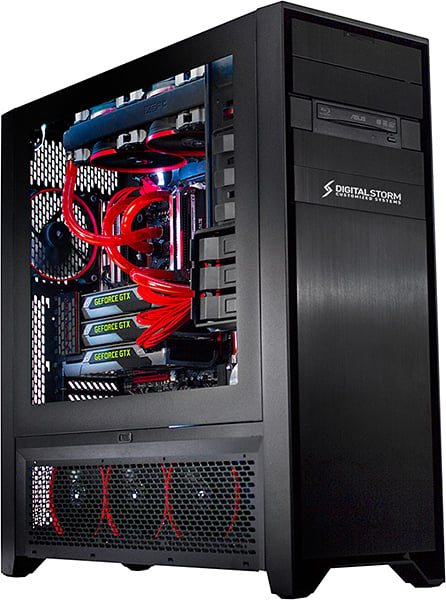 The Hailstorm II's base specs are already mean, but maxed it packs a Core i7 3.5GHz 6-core CPU, 32GB RAM, two 480GB SSDs and triple-SLI NVIDIA GeForce GTX TITAN 6GB. Yes. Three of these.