The Awesomer is reader-supported. When you buy through links on our site, we may earn an affiliate commission. Learn more.
De Bethune DB25 Quetzalcoatl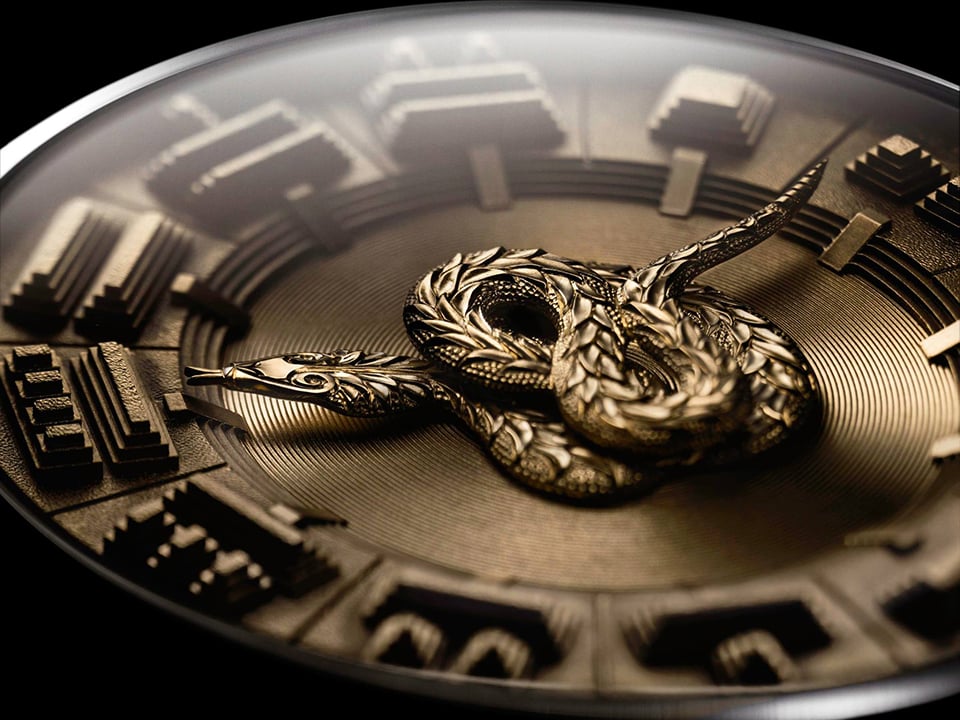 De Bethune's latest watch is the DB25 Quetzalcoatl. It has a white gold case and a sculpted solid gold likeness of the mythical serpent god, its head serving as the hour hand and its tail as the minute hand. Limited to 20 units.