The Awesomer is reader-supported. When you buy through links on our site, we may earn an affiliate commission. Learn more.
Daldøs & Hnefatafl Board Game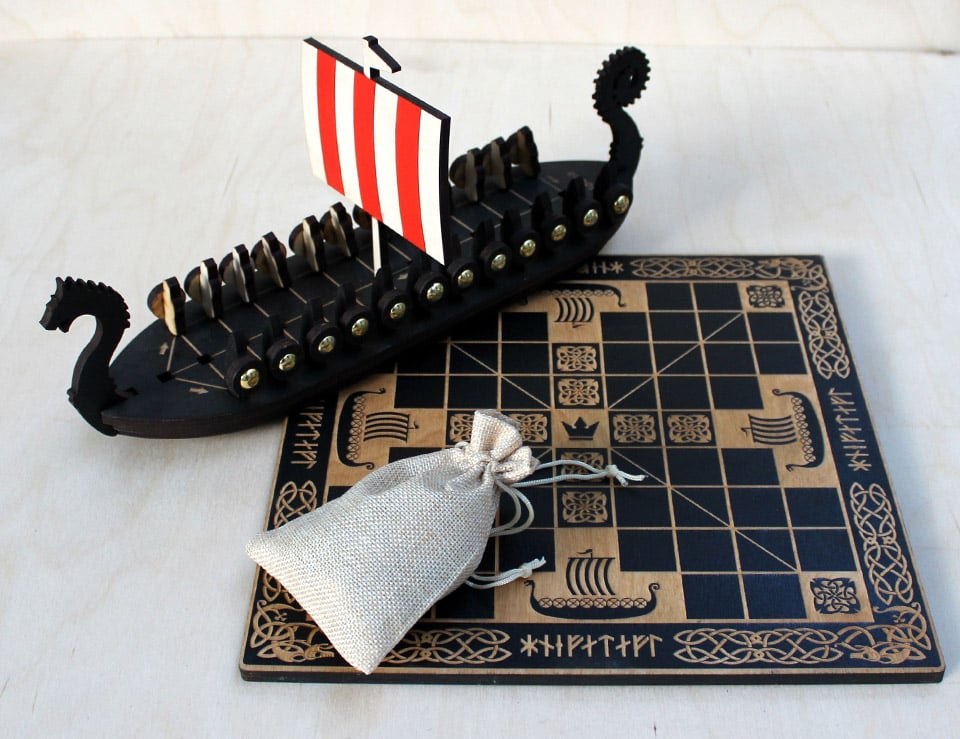 Based on two traditional board games from Scandinavia, this set is as much of a tabletop work of art as it is fun to play. It's played with unique 4-sided dice, and its playing pieces are stored on a miniature Viking ship. Made from laser-engraved plywood and beech wood.