The Awesomer is reader-supported. When you buy through links on our site, we may earn an affiliate commission. Learn more.
Custom Star Wars Wii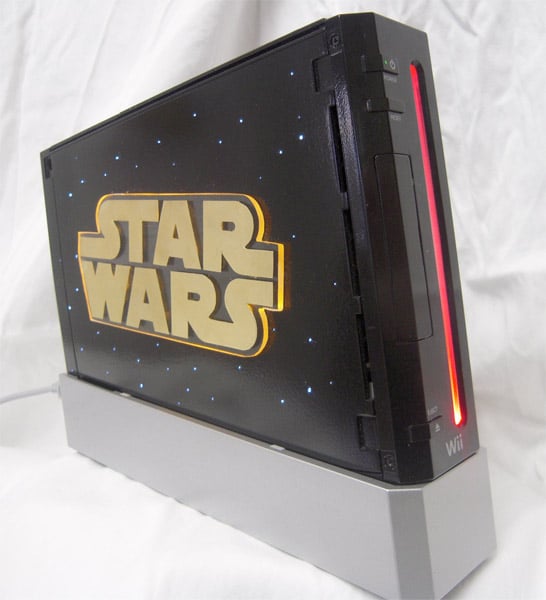 This Star Wars Wii is a one-of-a-kind bundle that comes with a yellow backlit logo, 85 fiber optic stars, and The Force Unleashed; even the Wiimote and Nunchuck sport custom red LEDs.