Cruising with Cadillac Super Cruise
autonomous | cadillac | cars | tecg | technology | October 14, 2017
The world's first hands-free interstate cruising system is here, and we were one of the first to test it out on a trip from Cleveland to Memphis via Chicago. We were left thoroughly impressed by this "Super Cruise" setup, and what it means for the future of highway travel as we know it.
When it hits the market, the 2018 Cadillac CT6 will be the only vehicle of its kind sold in North America with an optional hands-free interstate driving system. While the vehicle we drove was a pre-production model, the way in which this setup alleviates driver fatigue and performs is downright astounding.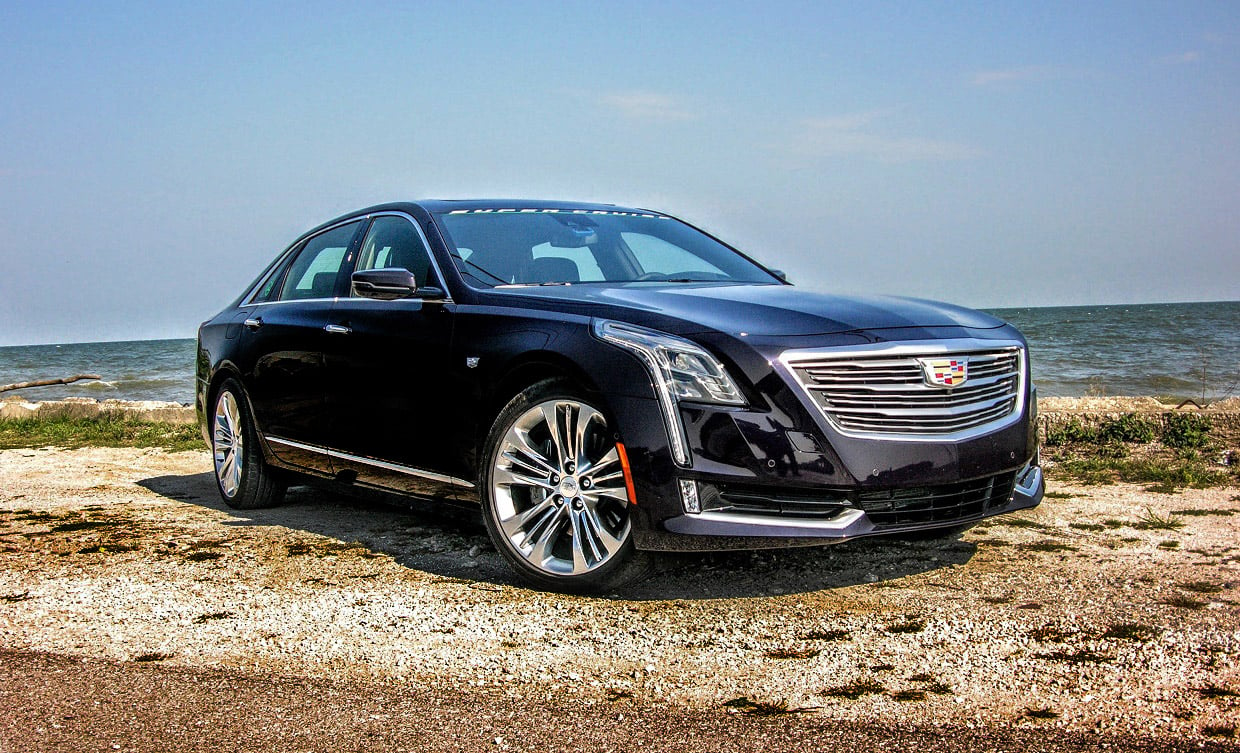 Once you are on the interstate, and the adaptive cruise control is engaged, look for a steering wheel icon to pop-up toward the right side of the gauge cluster. Press the Super Cruise button on the wheel, wait for the LED bar toward the top of the wheel to turn green, and presto… you can now let the CT6 drive itself.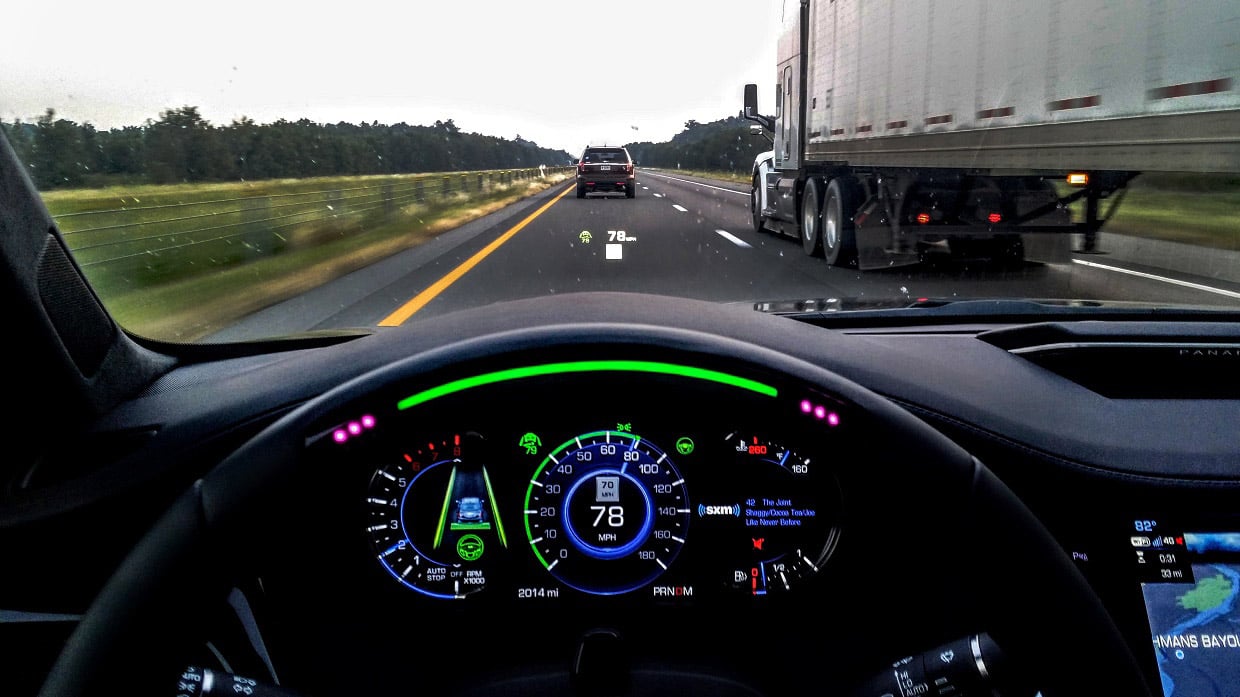 Even when using the system, it's important to remember to keep your eyes on your surroundings at all times as you fly down the highway. If the system senses that you are dozing off or overly distracted, the LED bar will flash green first, and then an alarm will chime, the wheel turns red, your seat vibrates, and you are forced to take control. If you still don't respond the car will come to a complete stop, your hazards will engage, and OnStar phones the fuzz and fire department to come check on you.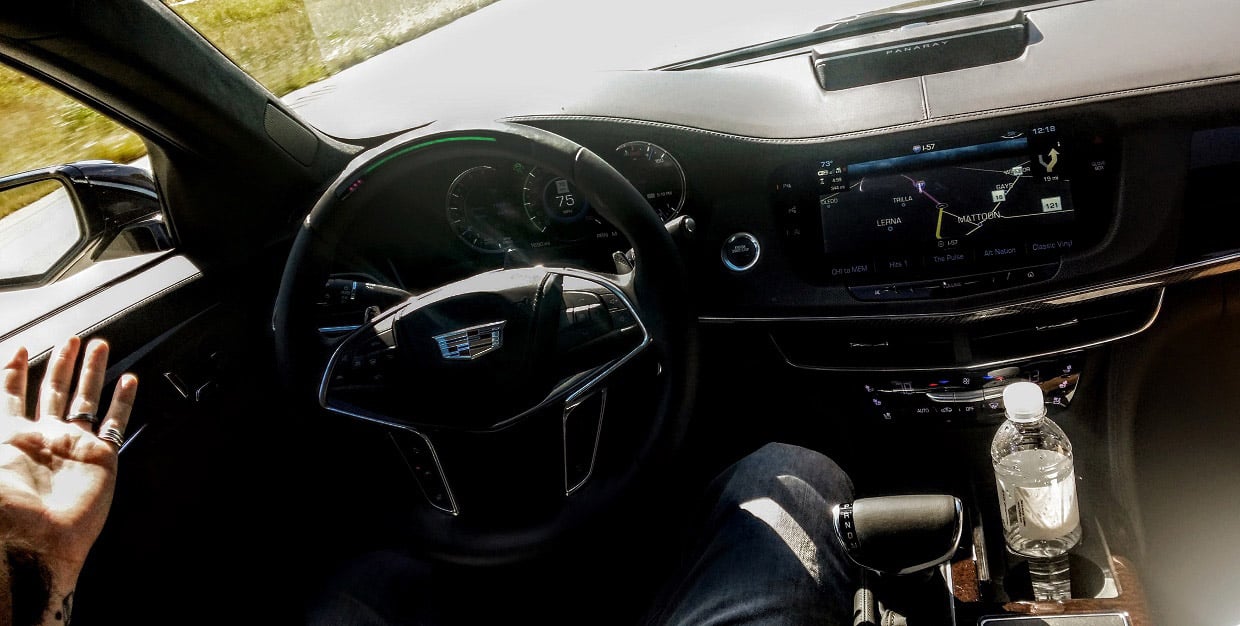 Inside the cabin, a network of sensors and cameras measure the driver's every movement in order to make sure that they are 100% alert and ready to take over in case of an emergency. The little black module on top of the steering column houses a specialized camera that constantly reads your eyes, even at night or when wearing dark sunglasses.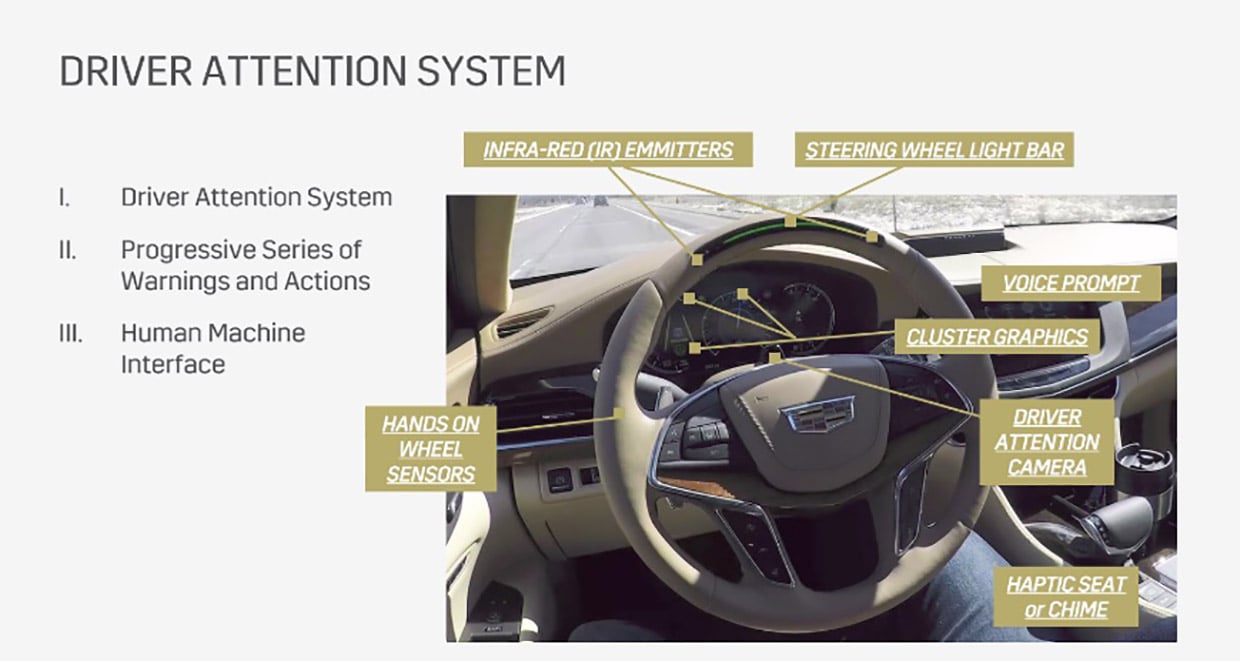 The CT6 comes packed with sensors and tracking equipment. From GPS positioning sensors and road reading LiDAR technology, to an advanced camera setup that can be toggled for keeping you in your lane while documenting your drive, this Cadillac has you covered.
For $5,000 ($5,750 in Canada) Cadillac's Super Cruise option for the 2018 CT6 packs an incredible amount of value. It not only offers buyers hands-free interstate cruising, but adaptive cruise control, night vision, forward/reverse automatic braking, a 20-inch all-season wheel/tire combo, active rear steering, and Magnetic Ride Control adaptive dampers. Oh, and did we mention that the twin-turbo V6 version of the CT6 packs 404 horsepower and almost the same amount of torque?