Crocs x Steve Harrington Footwear Collection
art | crocs | footwear | pop art | shoes | Steve Harrington | October 14, 2022
Words by Vic Arkoff
Love 'em or hate 'em, Crocs are hot again, at least in the limited-edition game. Their latest drop is an over-the-top collection by LA-based artist Steve Harrington. Colorful and cartoony, each clog and slide in the collection includes Jibbitz charms of Harrington's whimsical psych-pop characters. A Footlocker exclusive.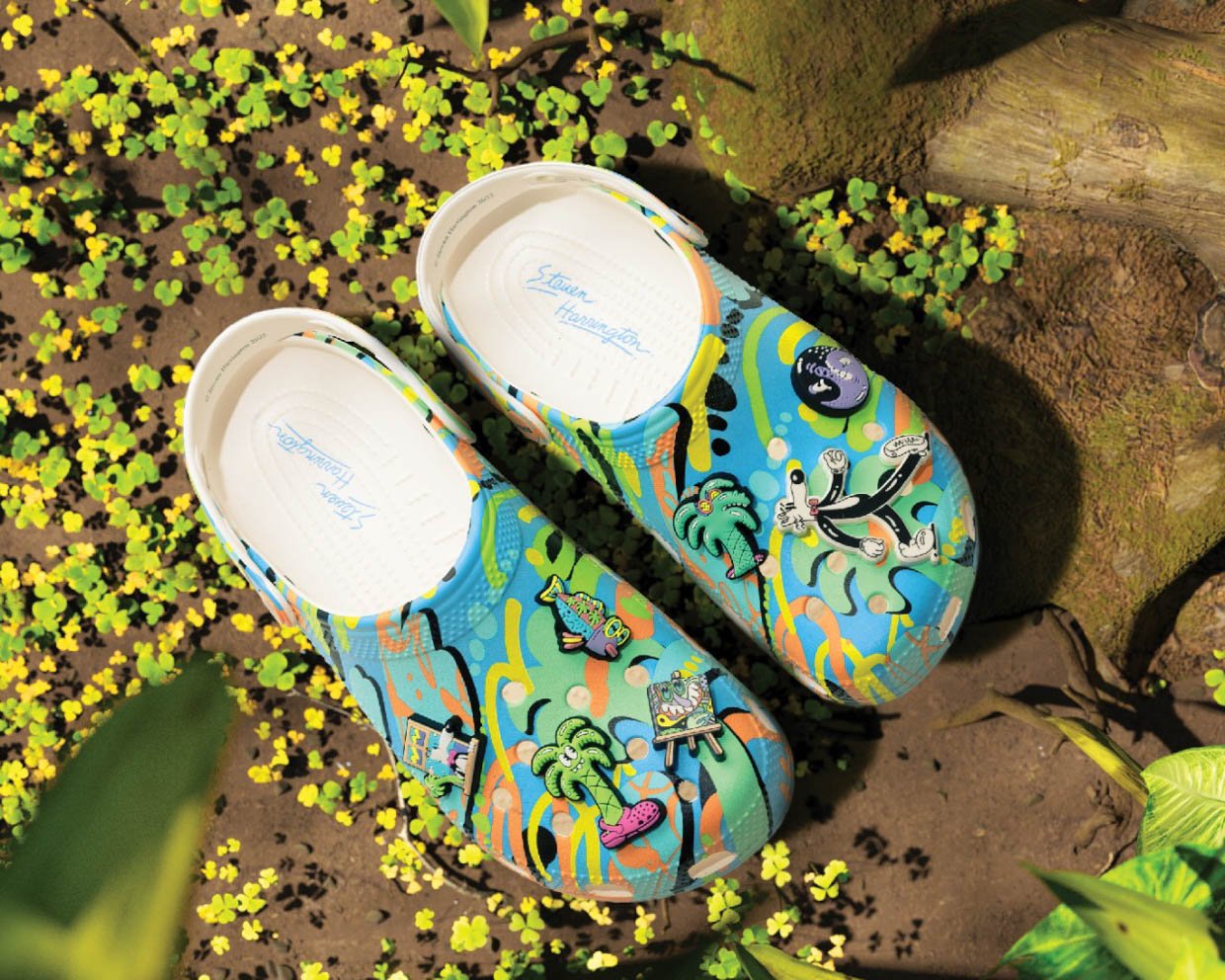 The Awesomer is reader-supported. When you buy through links on our site, we may earn an affiliate commission. As an Amazon Associate I earn from qualifying purchases. Learn more.
Styles include Classic Clogs in two prints: one a bright palm tree pattern in blue and green, the other a cartoony B&W sketch. The Classic All-Terrain Clog features underwater creatures in a riot of colors, while the Classic Transparent Clog sports a clear black upper and multi-color outsole, and the Classic Slide has its inner sole covered in B&W sketches.