The Awesomer is reader-supported. When you buy through links on our site, we may earn an affiliate commission. Learn more.
Crimson Cobra Commander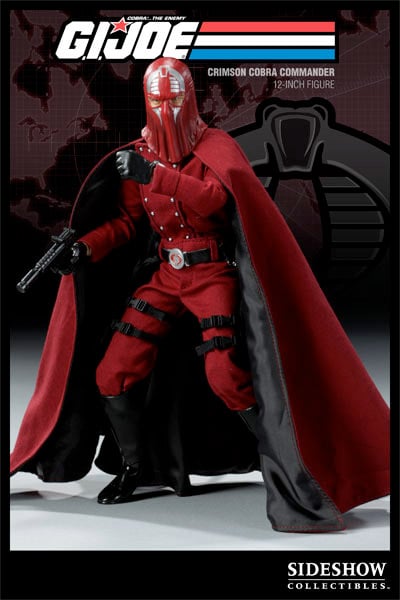 Cobra Commander is one of the more annoying villains of our childhood, but we're digging this Crimson variant with a silver/red cape+hood, MP-7 silencer, dagger and 3 sets of hands.