The Awesomer is reader-supported. When you buy through links on our site, we may earn an affiliate commission. Learn more.
Creature Trinket Box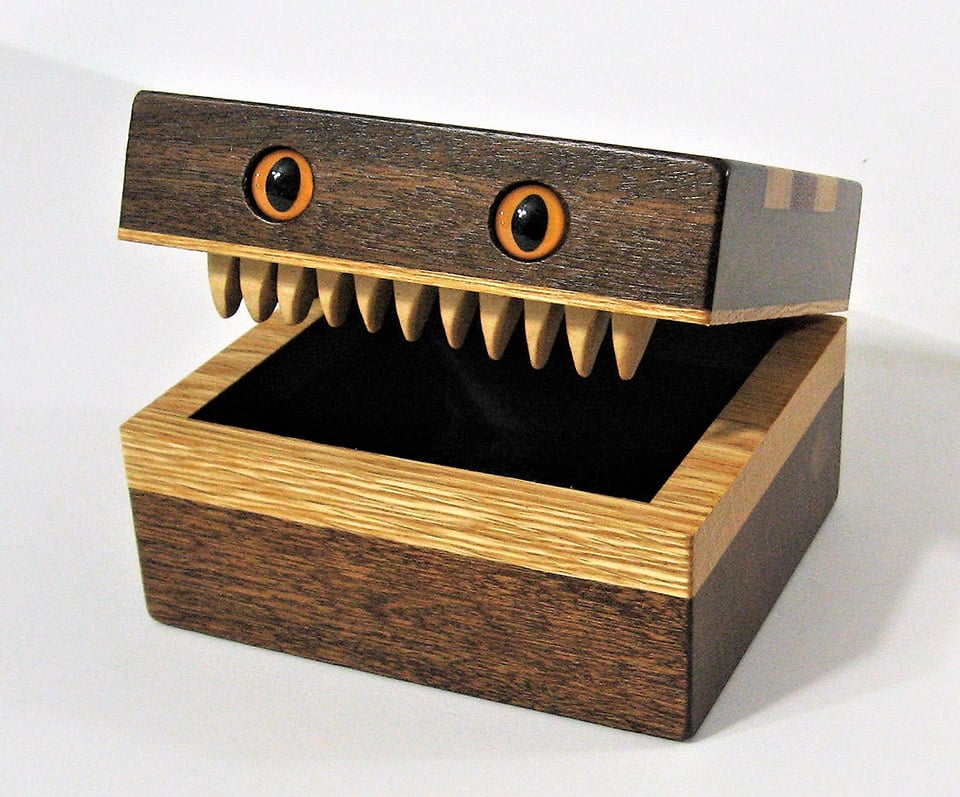 Sure, you could store your keepsakes in a regular old box, or they could be guarded by a ferocious monster. If given a choice, we'd go with the latter. Boxnmor's playful handmade wood box has beady little eyes and pointy maple wood teeth to ward off would-be thieves.