Crafthouse Coffee Old Fashioned
cocktails | coffee | drinks | whiskey | April 23, 2023
Words by Vic Arkoff
Call it a thruple, if you will. Crafthouse ready-made cocktails got cozy with Dark Matter Coffee and Traverse City Whiskey Co. to beget a limited-edition Coffee Old Fashioned cocktail in a bottle. The result is a perky caffeinated cocktail featuring a whiskey blend of straight bourbons with two high-rye mashbills aged 2 to 5 years.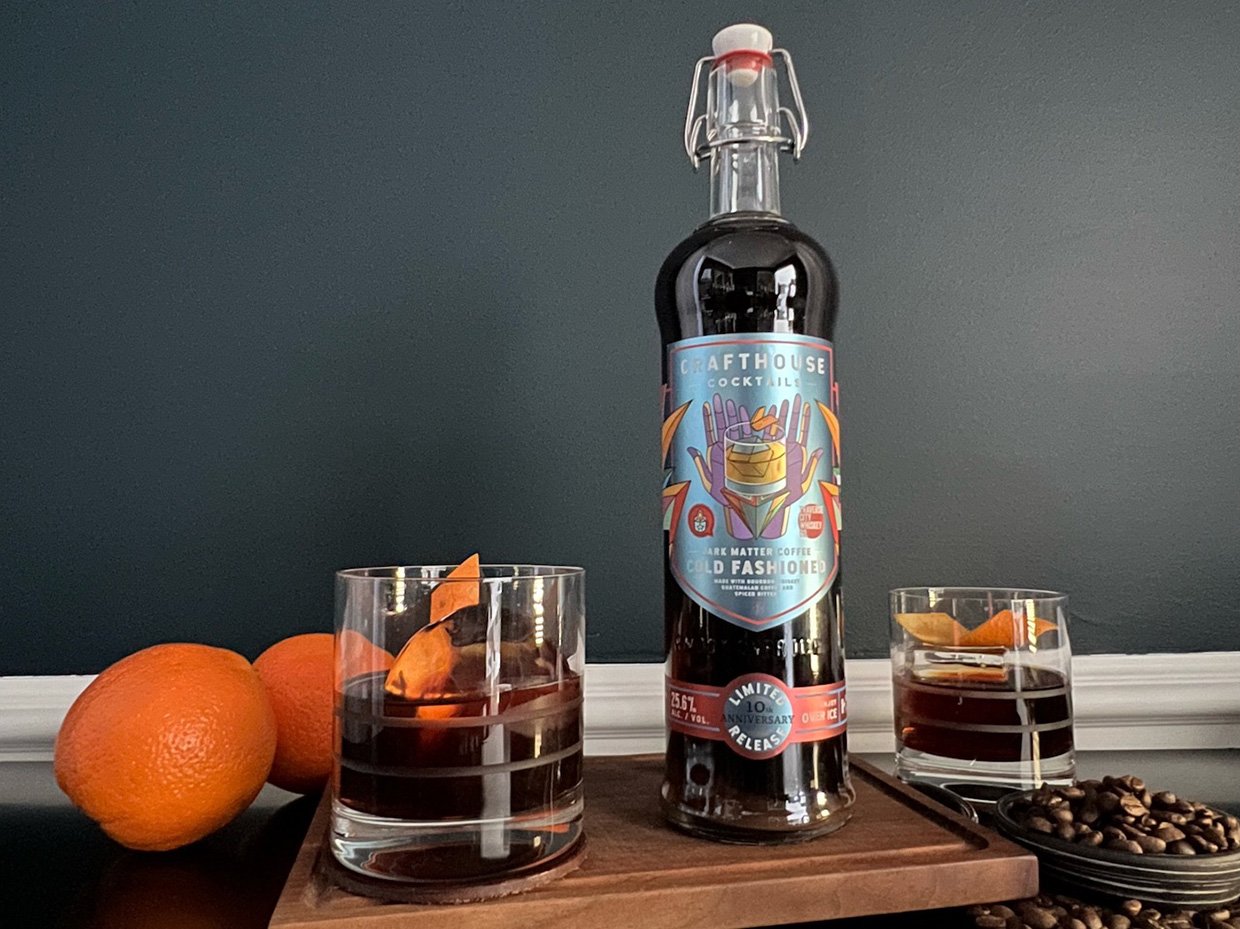 When you buy through links on our site, we may earn an affiliate commission. As an Amazon Associate I earn from qualifying purchases.
The coffee is honey-processed Catuai Cultivar from San Jeronimo Miramar Farm in Guatemala, while the bitters blend citrus peel, baking spices, and cacao sourced from Sleep Walk Chocolateria. The whiskey itself hints of clove, cumin, cedar, and the oak from the aging barrels. A no-brainer for brunch or as a donut chaser.