Cool Wheels Toy Car Displays
These sweet wall-mounted displays are perfect for Hot Wheels and Matchbox car collections. They're handmade from a recycled tire with a set of wooden slat shelves. They come in 20″, 24″, and 26″ sizes which hold 48, 64, and 75 cars respectively. We especially love the colorful light-up model.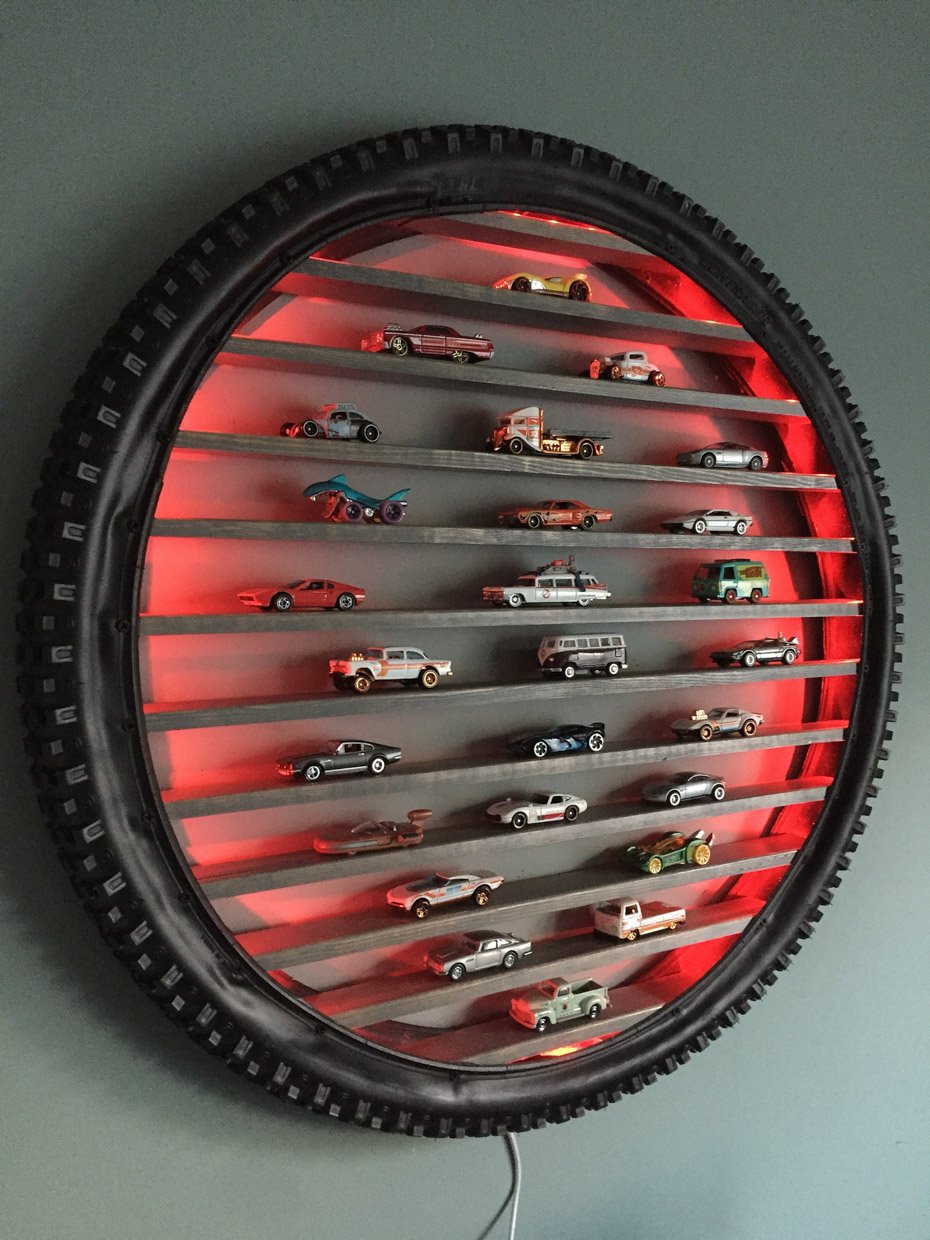 When you buy through links on our site, we may earn an affiliate commission. As an Amazon Associate I earn from qualifying purchases.