Conrad Maldives' Undersea Villa
islands | resorts | underwater | March 23, 2022
Words by Vic Arkoff
Sleep with the fishes at Conrad Maldives Rangali Island. The Muraka is a $15 million, two-level rental resembling a fancy docked houseboat in a blue lagoon. Located sixteen feet below sea level, the king suite's 180-degree acrylic dome exhibits natural and wild views of the Indian Ocean's tropical habitat.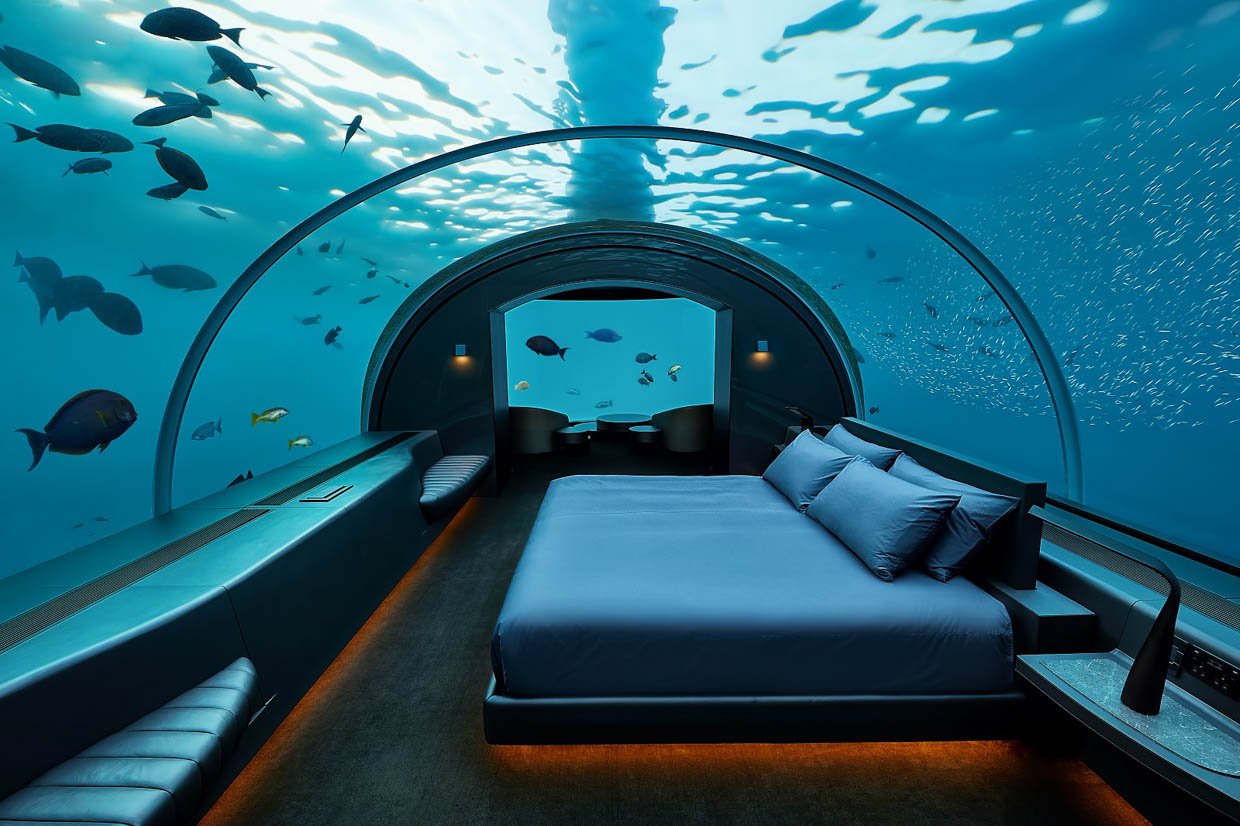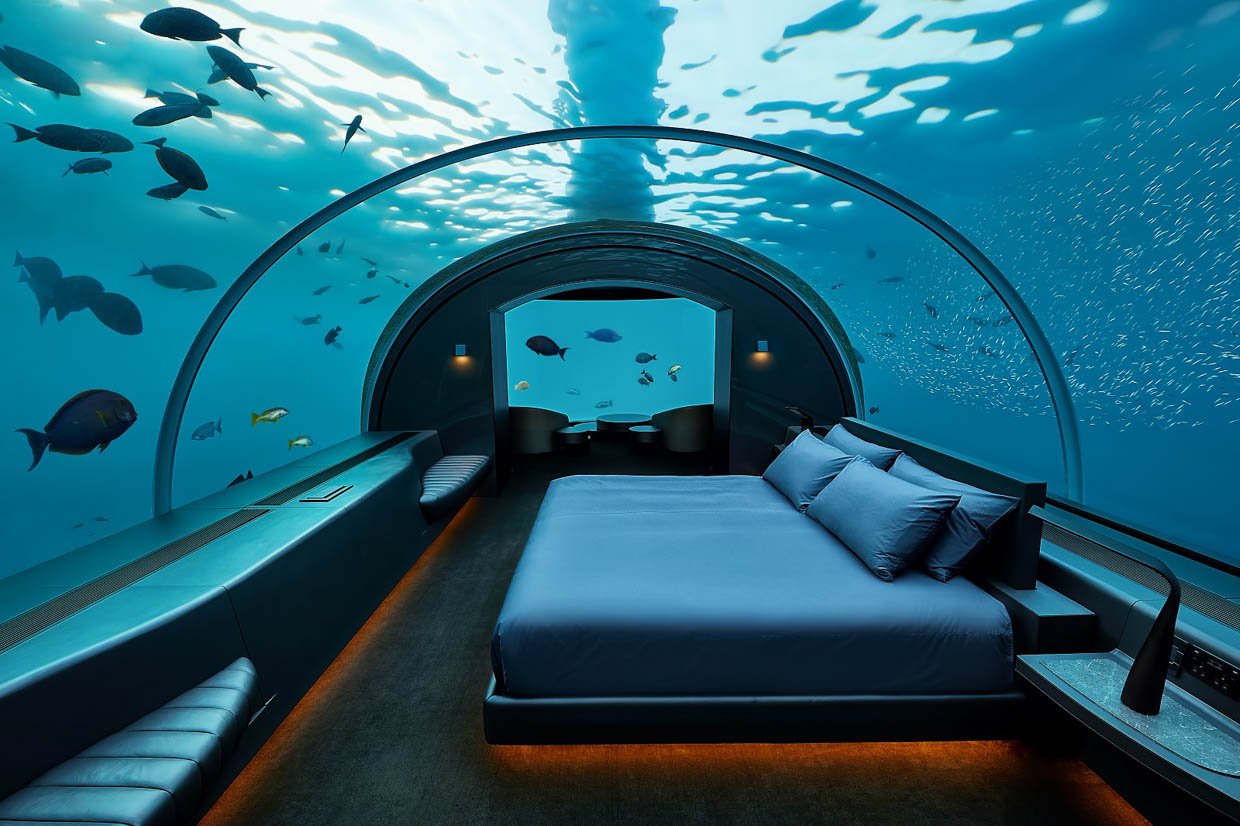 The lower bedroom also has a bathroom with floor-to-ceiling windows and an underwater theater to watch the ever-changing swim show. The dream-like experience is like living in a tropical aquarium with all the creature comforts instead of scuba gear.
When you're ready to drip dry in the sunshine, the spiral staircase leads to the upper floor where the spacious main living spaces are found: a living area, dining room, kitchen, bar, gym, bathroom, security quarters, outdoor deck with an infinity pool, and two more bedrooms.