The Awesomer is reader-supported. When you buy through links on our site, we may earn an affiliate commission. Learn more.
Common Sword Types Poster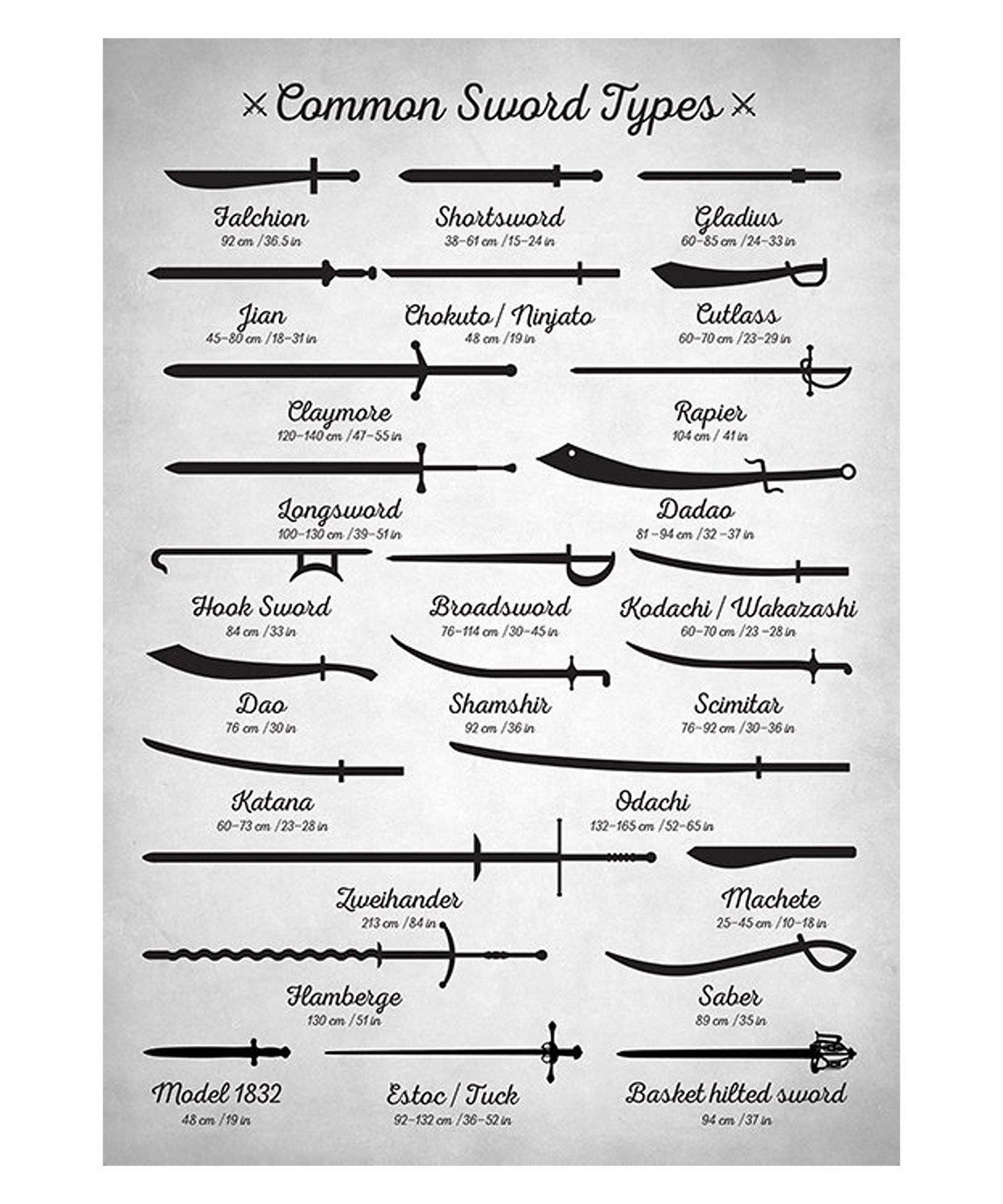 This handy wall chart includes silhouettes of a variety of swords, so you can finally tell the difference between a dadao, a cutlass, and a dao at a glance. Available in various sizes, and also an inverted white-on-black version from Etsy seller Zapista.