The Awesomer is reader-supported. When you buy through links on our site, we may earn an affiliate commission. Learn more.
Coachella AI-generated Poster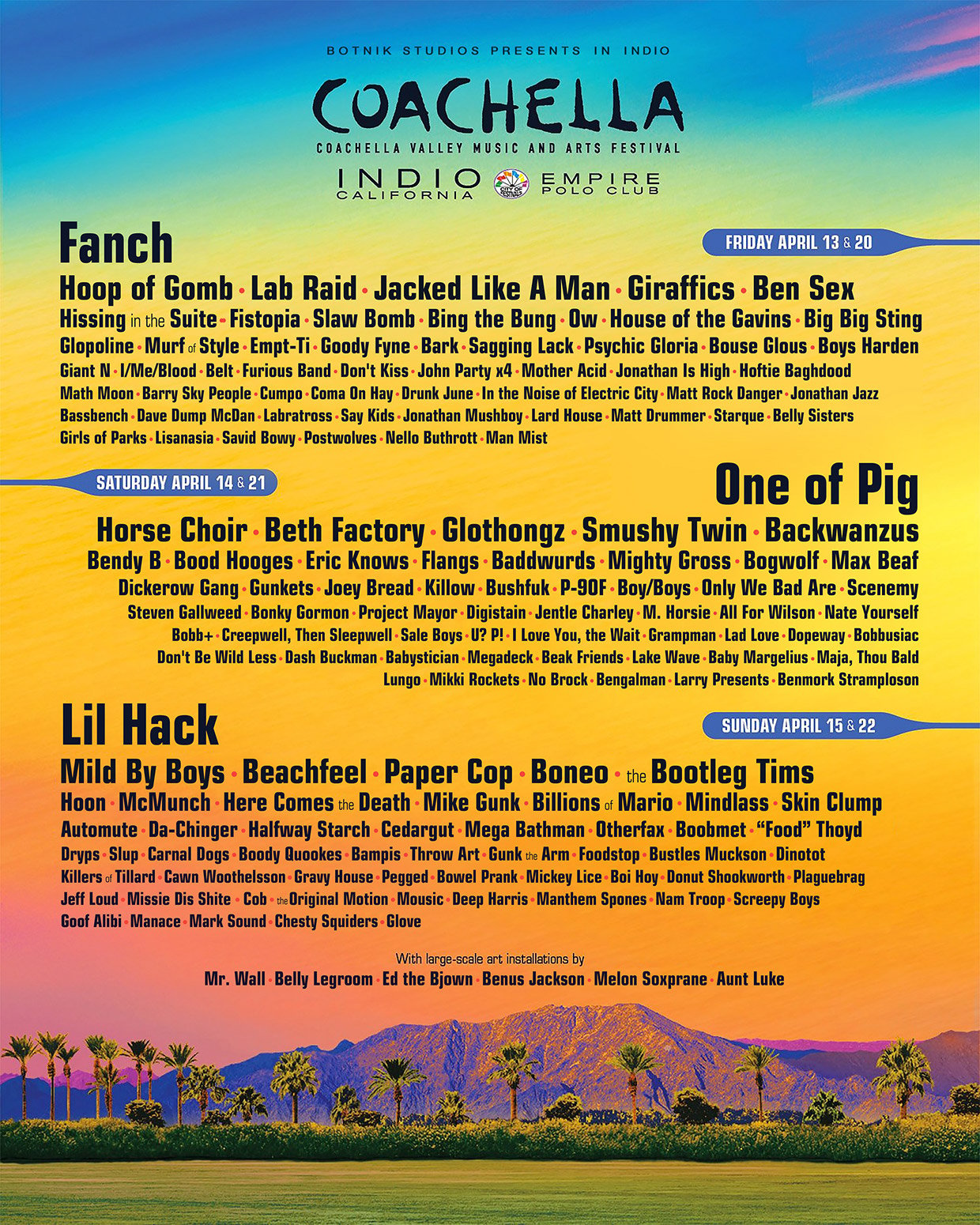 Fake posters poking fun at the Coachella lineup have been a thing for 10+ years. But this might be the best one yet, as Botnik used machine learning to come up with the names of the acts for the Southern Cali music festival. We're so excited to see Smushy Twin touring again.