Circle LED Table Lamp
Brightech's lamp looks like it belongs in Deckard's apartment in Blade Runner. It provides a ring of ambient illumination courtesy of an efficient 12-watt LED light source. Offers three brightness settings and stands about 15″ tall by 14″ wide. In silver, white, or black.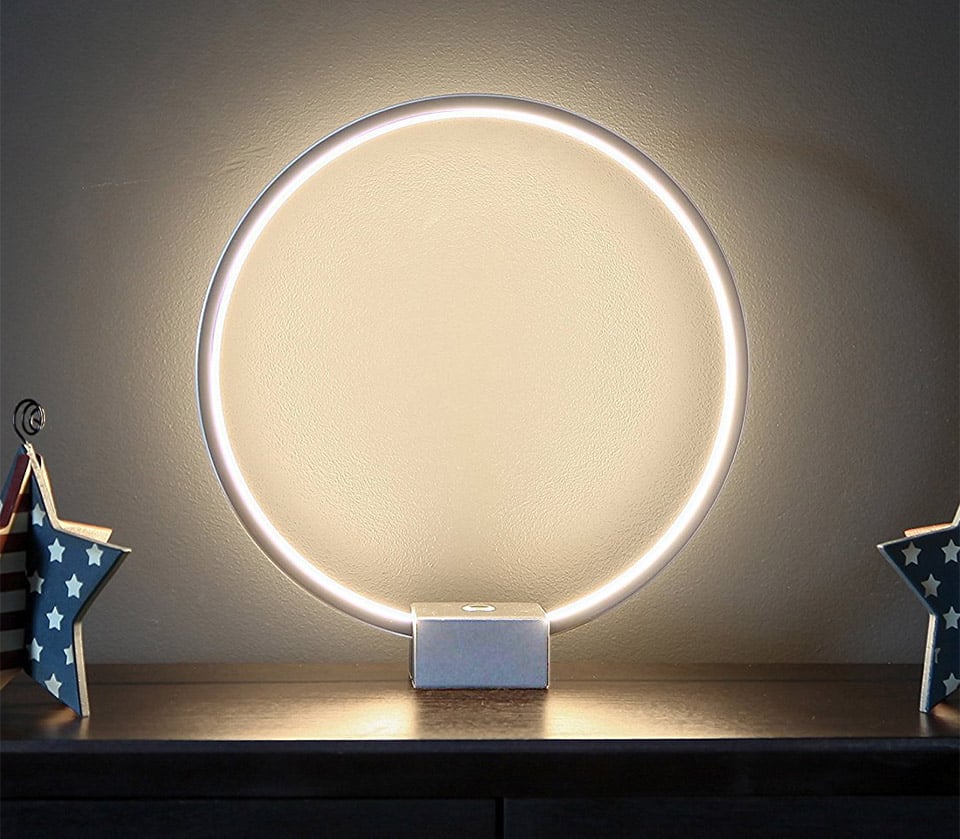 When you buy through links on our site, we may earn an affiliate commission. As an Amazon Associate I earn from qualifying purchases.