The Awesomer is reader-supported. When you buy through links on our site, we may earn an affiliate commission. Learn more.
Chocolate Chip Cookie Shots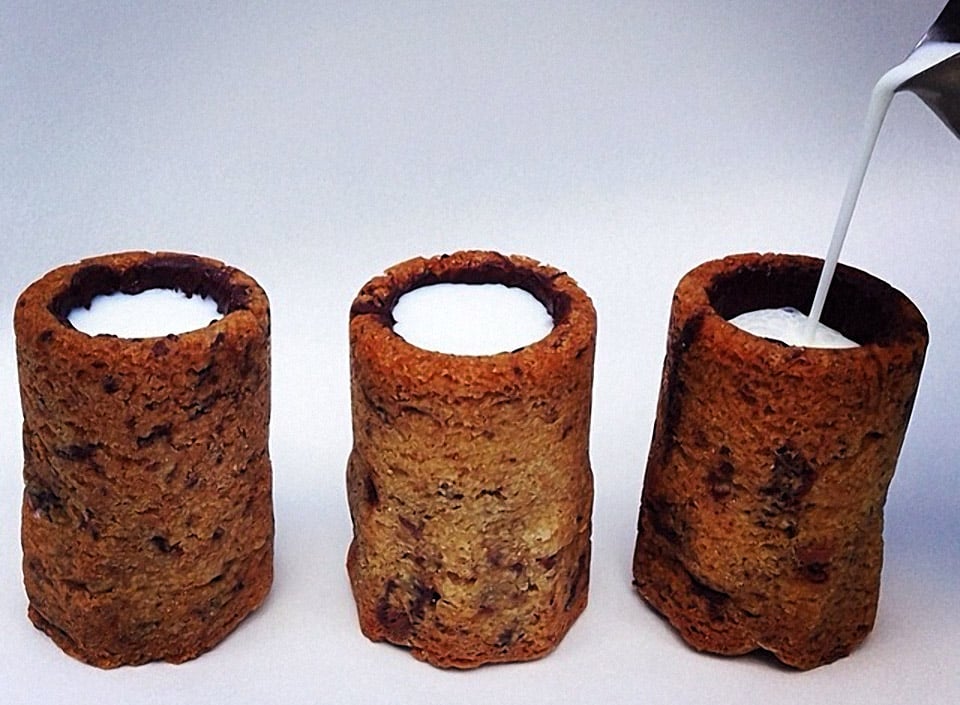 Pastry artist Dominique Ansel, the man behind the Cronut, has a new creation – shot glasses made from chocolate chip cookie dough, lined with chocolate and filled with milk. Premiering at ALLISON+PARTNERS' SXSW 2014 event.