Cardboard Box Stools
While you could sit on an actual stack of pizza boxes, they're likely to collapse – especially after you ate all that pizza. These sturdy cardboard stools have been made to hold 400+ pounds, and feature photorealistic images printed on them.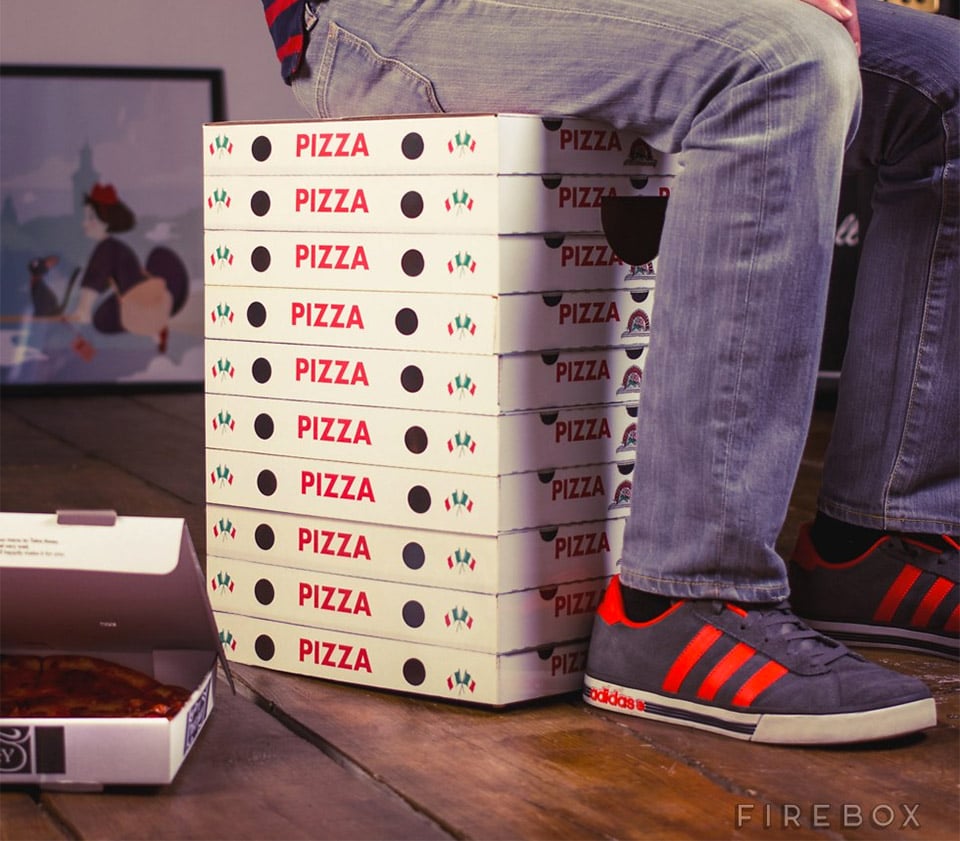 When you buy through links on our site, we may earn an affiliate commission. As an Amazon Associate I earn from qualifying purchases.