The Awesomer is reader-supported. When you buy through links on our site, we may earn an affiliate commission. Learn more.
Carbon Fiber Weave Bow Ties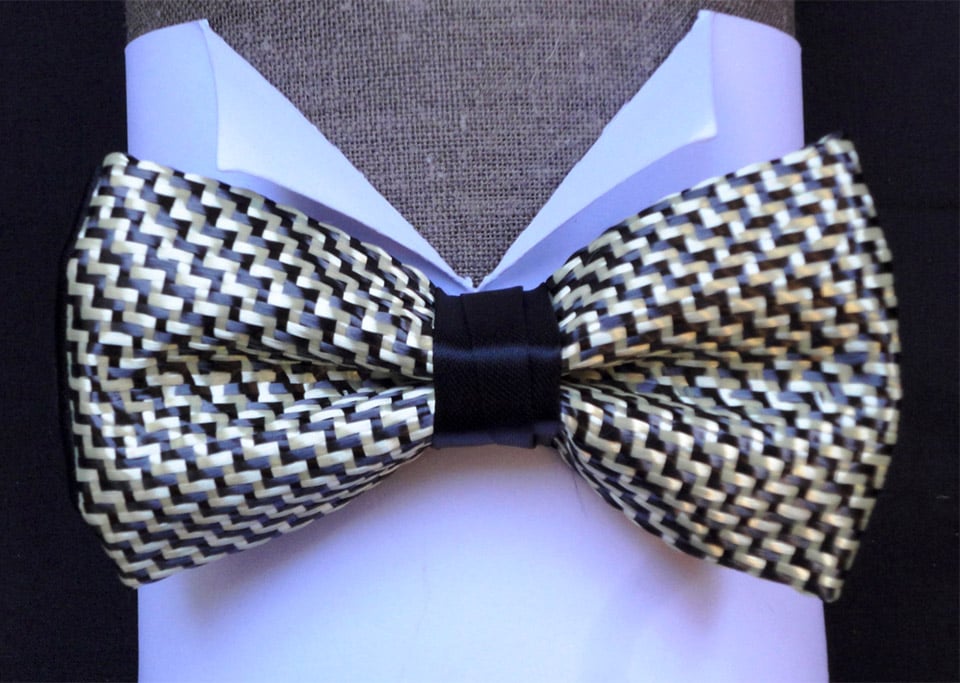 If you have to wear a tie to a formal event, it might as well be a really cool one. We like these dramatic designs from UK outfit Dapper Jack, which are crafted from carbon fiber woven with kevlar or polyester, then lined with satin for comfort and wearability.