CAM Mobility: The Ultimate Off-Road Driving School
Elite military forces like Seal Team 6 and Delta Force have been sending soldiers to Cameron Advanced Mobility for off-road driving instruction since 2001. CAM was founded and is led by Ken Cameron, a veteran not only of the U.S. Army but also the Camel Trophy, where he and his team crossed the jungles of Borneo in 1996 to earn 2nd place overall.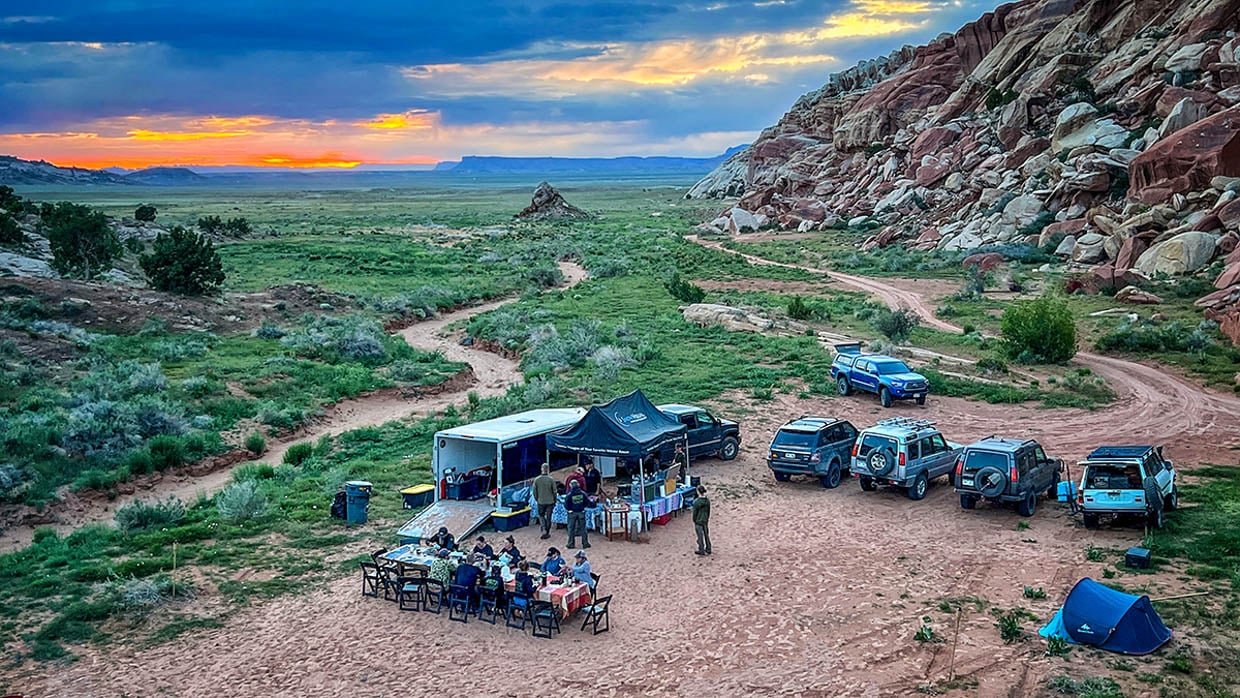 Ken and his team of experts teach advanced driving techniques, route planning, vehicle field repair, winching, vehicle recovery, and outdoor survival skills. Now they're making their experience available to non-military through a CAM Civilian program, which we got to sample for a few days in the mountains of Colorado and Utah.

If you're one of the many people who bought a new Wrangler, Bronco, Defender, 4Runner, or other capable off-road vehicle, sign up with CAM, and you'll be one of the few owners who will actually be able to use it as it was designed.

In addition to learning to select the correct line, CAM teaches the left-foot braking technique to apply the brake and accelerator simultaneously. This preloads the suspension, creating a smoother ride. It also gives you more control over climbing and descending obstacles.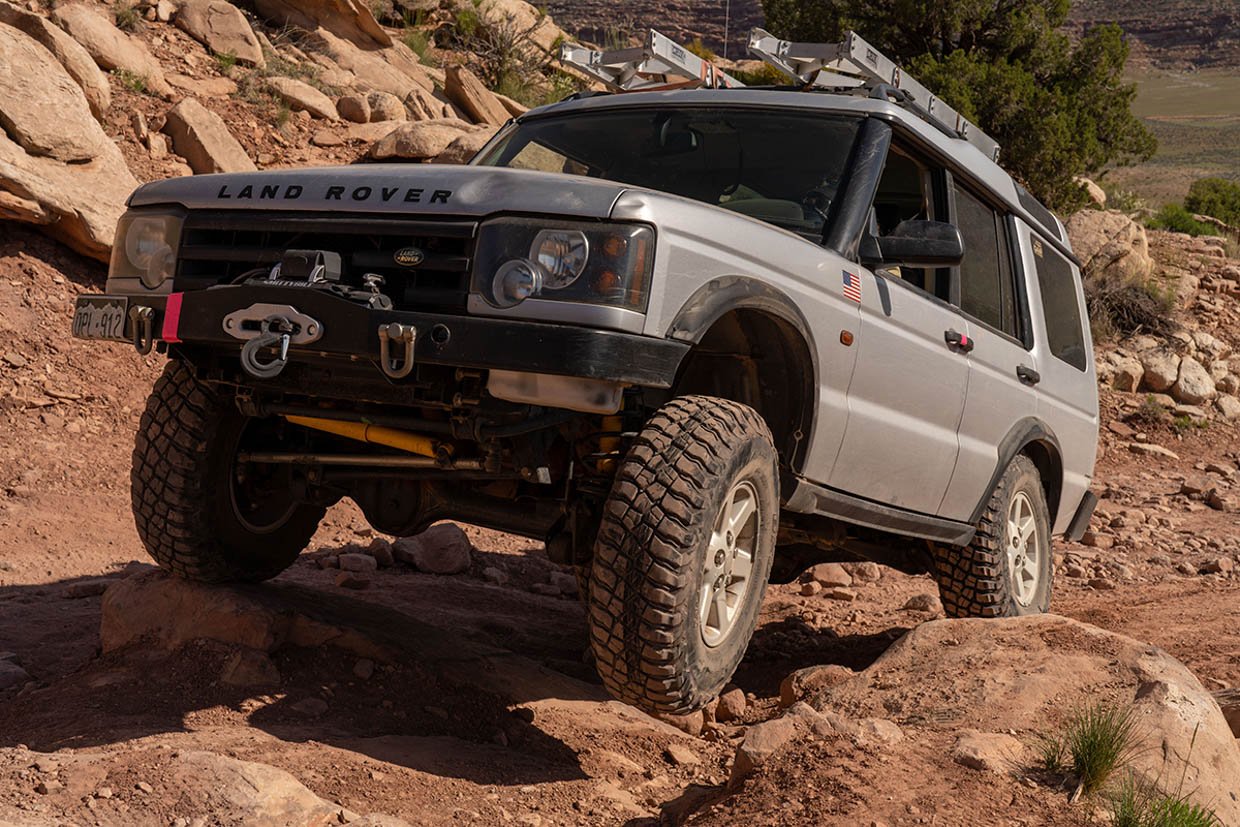 The single most important element of off-roading is vehicle preservation. The course begins with a complete overview of vehicle systems, key failure points, and demonstrations of common field repairs.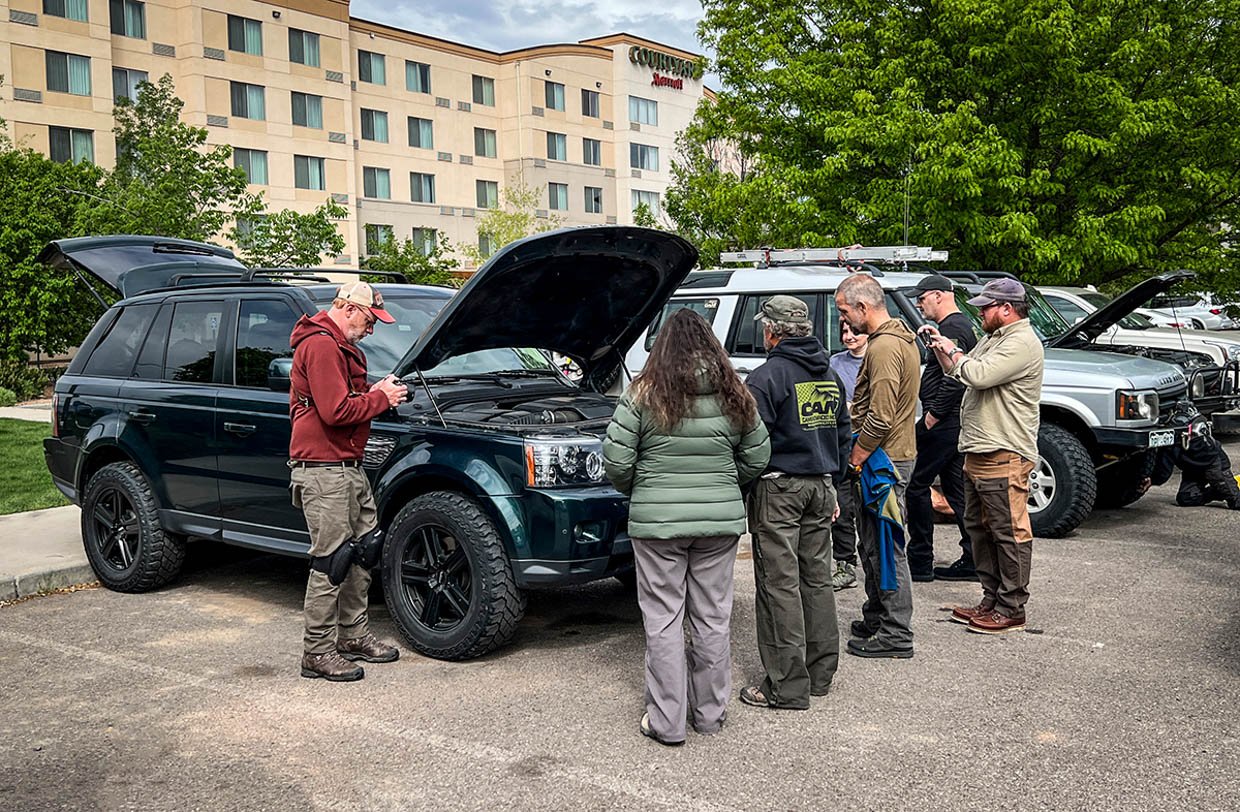 In addition to spare parts like half shafts and differentials, CAM recommends that each vehicle carry a comprehensive recovery kit, including a tow strap, hard and soft shackles, winch line extensions, kinetic recovery rope, and chains.
You can do the training in your own vehicle or use one supplied by CAM. They have a selection of well-used but immaculately prepared Land Rovers, Toyotas, and Jeeps available for the course.
Our route began in Grand Junction, Colorado, and took us to Moab, Utah, across public lands overseen by the Bureau of Land Management. We traveled on both improved roads and some gnarly trails over the two-day trek.
Of the several winch techniques we were taught over the two days, one of the most advanced was the pendulum winch, where you use two anchor points to keep a vehicle from rolling on a side hill traverse.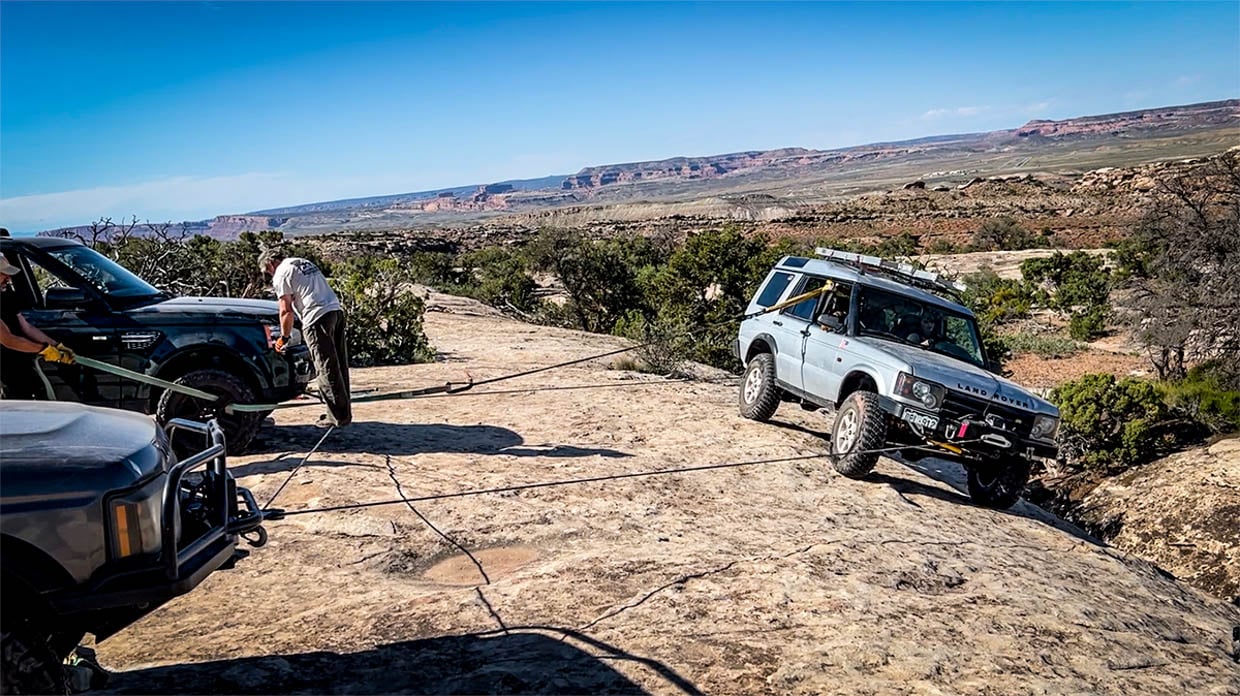 Cooking doesn't always happen over an open fire on the trail. Wrapping burritos in aluminum foil and placing them securely atop the engine block is a perfect way to warm your lunch while making progress on your trip.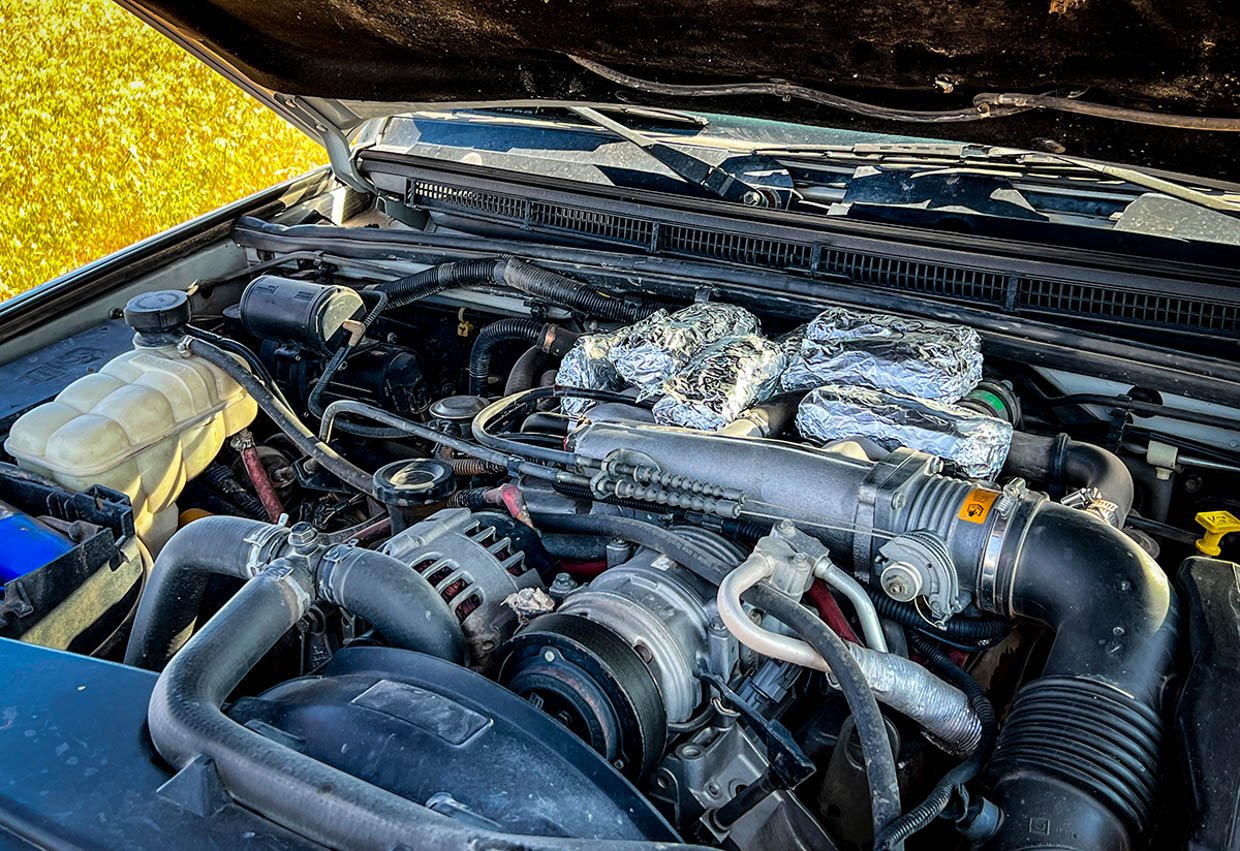 When you travel off the beaten path, electronic aids like GPS aren't always available. CAM teaches the lost arts of map reading and orienteering to ensure that you can always find your way back no matter how far away from civilization you get.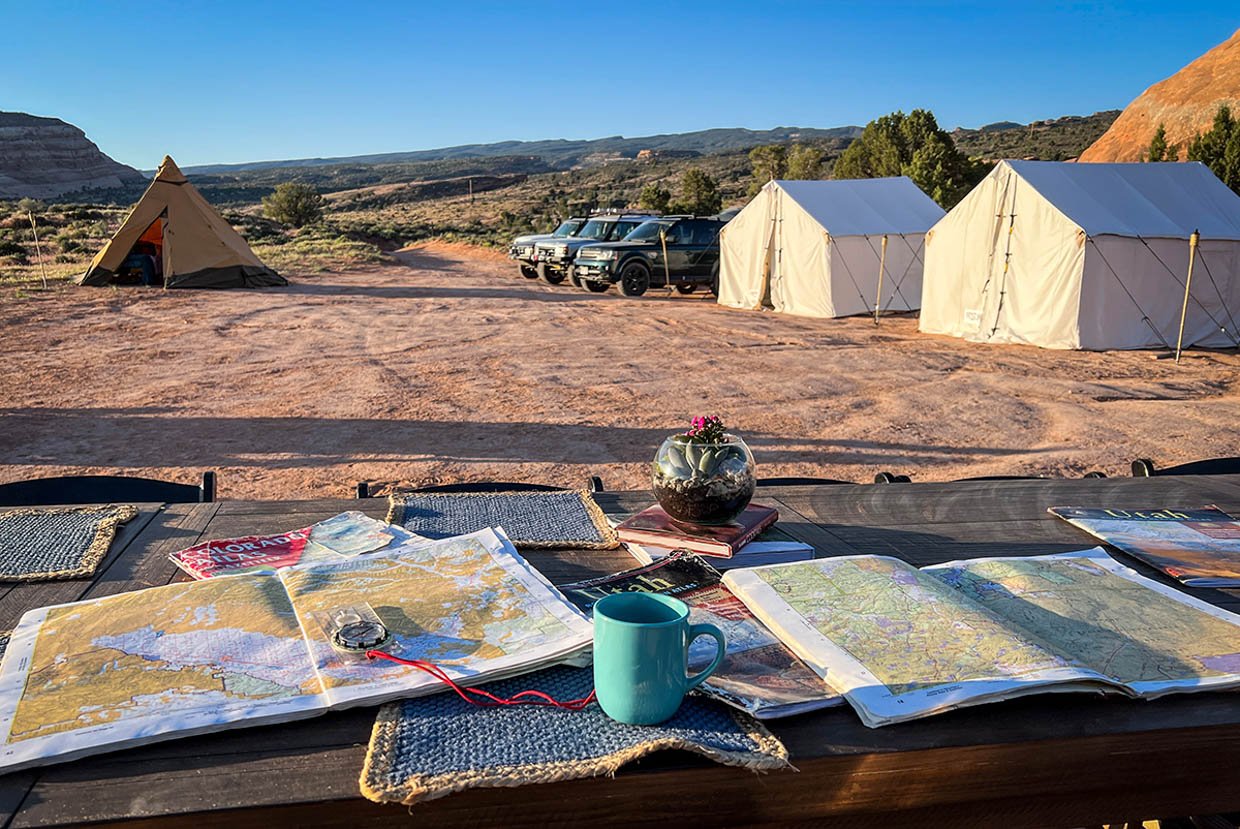 While modern off-roaders often feature crawl control and other advanced driver assist technologies, CAM trains its students to control the vehicles themselves, building confidence slowly as the course progresses.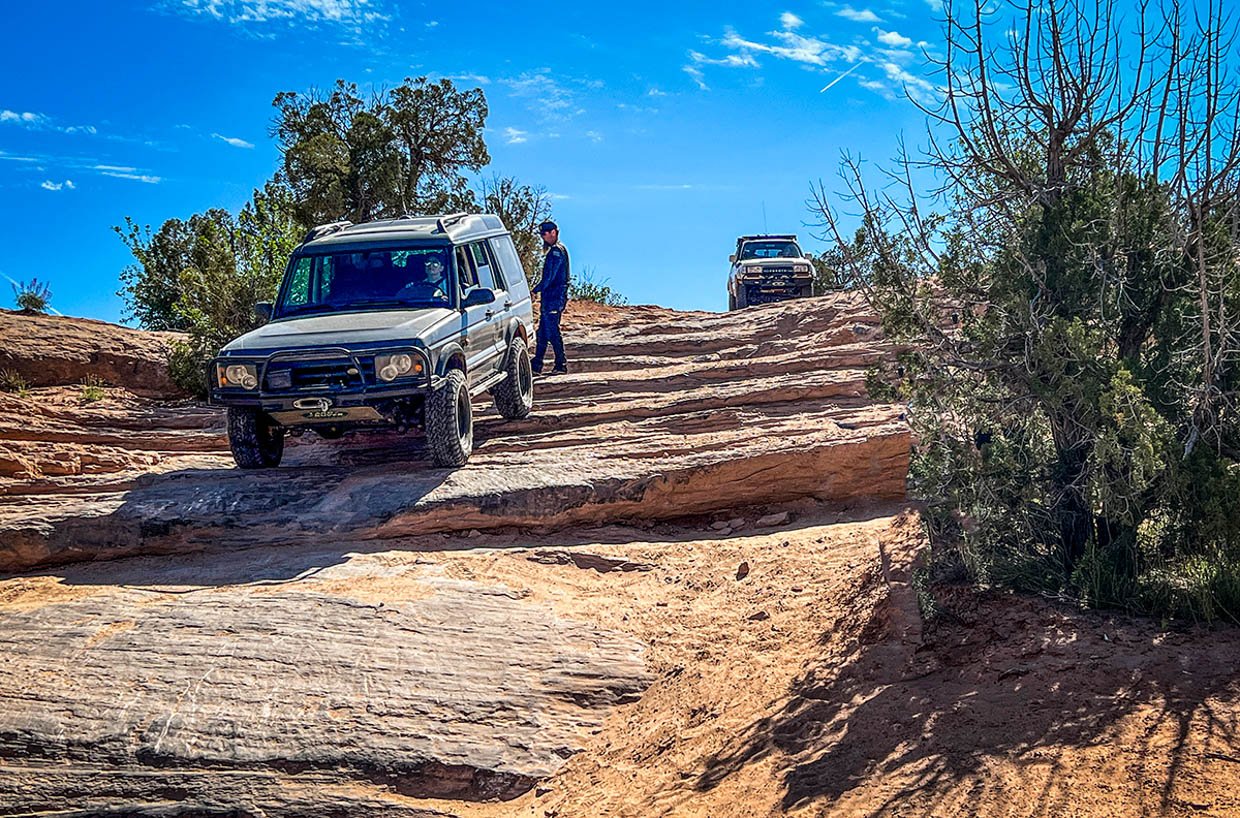 It's not all slow-speed rock crawling. CAM teaches high-speed off-road driving as well.
The author with Ken Cameron (right), Camel Trophy participant and trainer. In addition, to training U.S. military special forces, he has also worked with participants in the Baja 1000, Dakar Rally, and other off-road competitions.