Brutaliteas Fall Tea Collection
Warm up cool October days with one of Brutaliteas' tasty fall tea blends. Flavors include Chaiday the 13th, Children of the Candy Corn, Malloween, Night of the Living Red Apple, and Polterspice, each incorporating deliciously autumnal flavor elements like cinnamon, clove, ginger, apple, chocolate, and Halloween candy.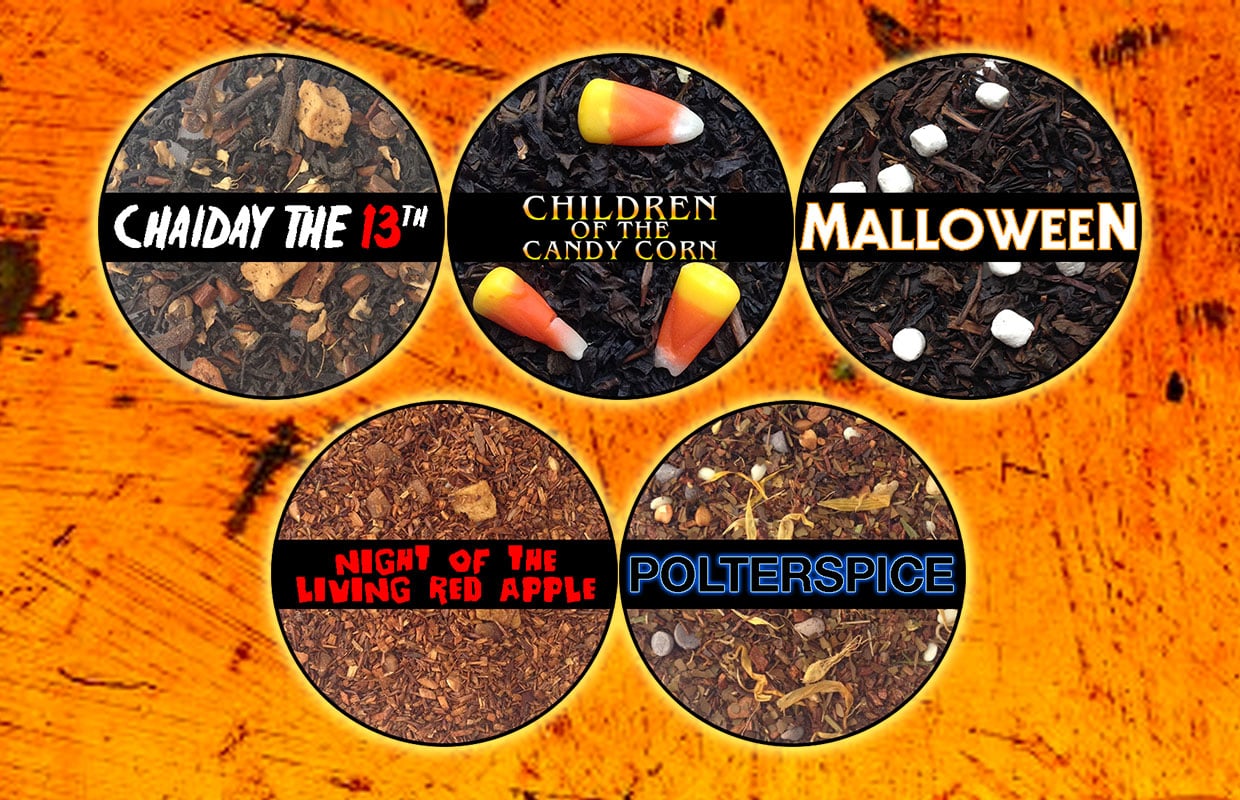 When you buy through links on our site, we may earn an affiliate commission. As an Amazon Associate I earn from qualifying purchases.