The Awesomer is reader-supported. When you buy through links on our site, we may earn an affiliate commission. Learn more.
Broccozilla and Kiwi Kong Tee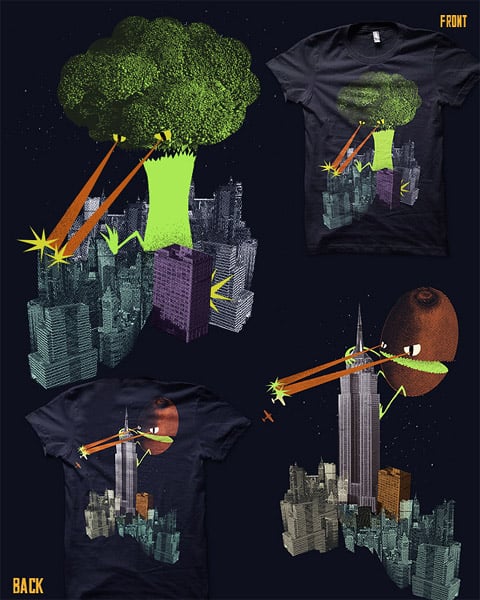 Joao Fonte's seemingly simple fruits and veggies in his submission for Threadless are not what they seem: they're tasty, huge and full of rage against human race. And that works for us.