The Awesomer is reader-supported. When you buy through links on our site, we may earn an affiliate commission. Learn more.
BottleSnapper Pocket Tool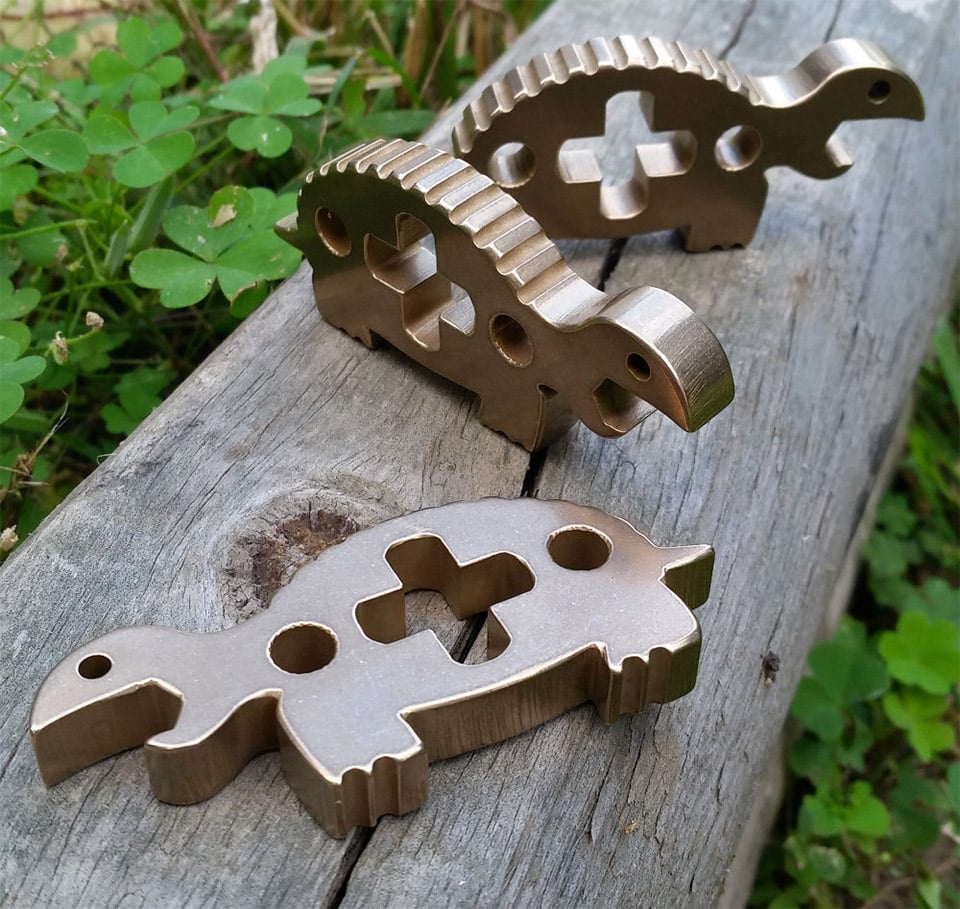 Is that a turtle in your pocket? This nifty EDC from SevDesignWorks pops open bottles with its mighty jaws, has a flat-blade screwdriver tail, holds 1/4″ bits in its mouth, and even works as an oxygen bottle wrench. Made from solid aluminum bronze and measures about 3″ long.