The Awesomer is reader-supported. When you buy through links on our site, we may earn an affiliate commission. Learn more.
Bottle Cap Starry Night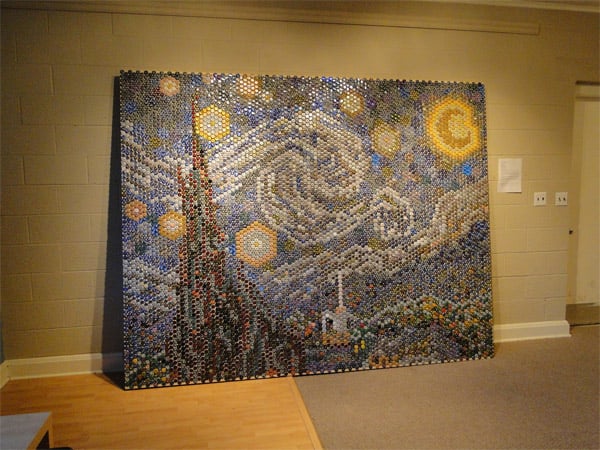 We can't imagine how much "research" went into UVA students Ross Thomas and Elizabeth Farrell 8000 piece, 7′ x 9′ beer bottle cap rendition of Van Gogh's Starry Night. Want to buy it? E-mail them.