Borrow My Pen?
office | pens | December 3, 2009
Solve your persistent pen pilfering problems with this Borrow My Pen? set by Fred; the eight pens are screen printed with messages that make long-term borrowing a socially risky proposition.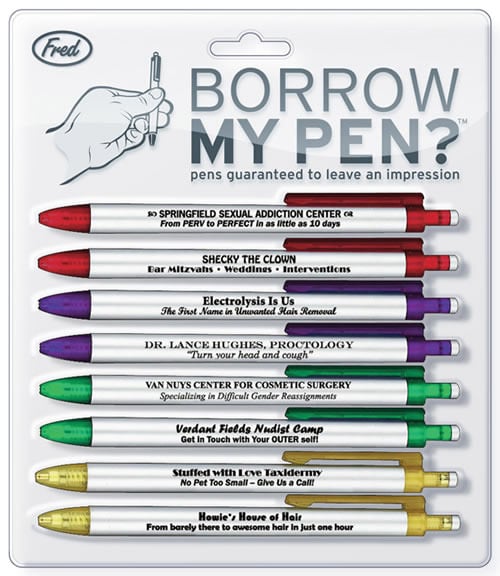 The Awesomer is reader-supported. When you buy through links on our site, we may earn an affiliate commission. As an Amazon Associate I earn from qualifying purchases. Learn more.